What makes Kidsfirst Kindergartens different?
We have smaller numbers. We deliberately keep the maximum numbers in our Kindergartens and Early Learning Centres down so we can really get to know each child. Our sessions are calm and children are settled because we pace our day around the children, not the staff.
Relationships are key for us. Our teachers know each child and their family and create a learning programme based on the child and whānau's aspirations so we can really support each child to reach his/her potential.
Just as families don't separate children into age groups, we don't either. We believe children of all ages learn from each other and create lasting relationships to create their own Kindergarten Whānau.
Kidsfirst is New Zealand-owned and not-for-profit, our funding goes back into our kindergartens – back to your neighbourhood.
Our backyards are big and natural – the best of kiwi back yards where children can connect and interact with nature. Our play areas provide challenges and risk-taking opportunities, alongside quiet reflective space to help nurture and provide a variety of experiences. They are natural, reflect our bicultural commitment, significant sites and landmarks are acknowledged, and they are planted with natives and fruit trees and vegetables aplenty.
We offer early childhood education programmes provided by highly qualified, registered teachers – with access to the resources of one of New Zealand's largest and most experienced early learning organisations. Our teachers are supported with a world-class professional learning programme to ensure they bring the very best to our children.
We've been teaching and learning in our Kindergartens, supporting our local communities for more than 100 years!
Please talk to your head teacher about any food intolerances or life-threatening allergies your child may have.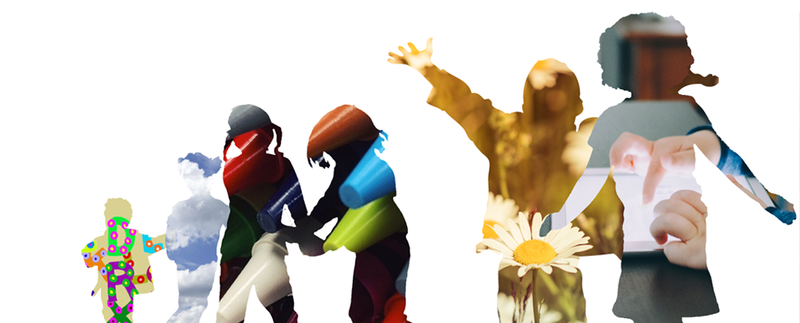 Who can enrol?
Kidsfirst Kindergartens are licensed for the care and education of children from the age of 2 years. You can enrol your child at any age. However, the starting date at kindergarten will depend on how full the kindergarten is - sometimes there can be a wait time before your child can start.
Children can stay at kindergarten until their 6th birthday – most children go off to school when they turn 5 years old but some do choose to stay in kindergarten.
Our early learning centre at Diamond Harbour takes children aged from six months to six years, as does our Tongan Centre, Kidsfirst Niu ELC at Linwood North School.
You can enrol your child regardless of their immigration status.
For more information on enrolment click here.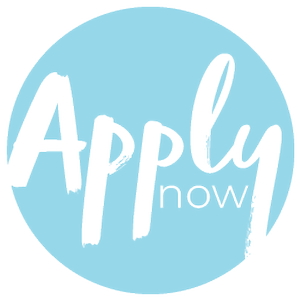 How long is the kindergarten day?
Our kindergartens operate six hours a day. A typical kindy day starts at 8:30am until 2:30pm, however some of our Kindergartens operate from 8:45am until 2:45pm, or 9am until 3pm. This works really well if you have older children going to school as you can do the drop offs and pick-ups at the same time.
Our early learning centres at Diamond Harbour and Aranui offer a longer day.
We would recommend you enrol for a minimum of two full days – building up to five days. This gives the teachers time to get to know your child and gives some consistency around supporting their learning. It's hard for our teachers to do this with just a few hours here and there.
However, if you are keen to get a start in your local kindergarten but there are no full days available, we may be able to get you a start in the afternoons as an entry point. Once you are on the roll you can increase hours/days as they become available.
Specific hours – for your local kindergarten click here!
Our child: teacher Ratio
For children over 2 our ratio is 1 qualified teacher to every 10 children as required by the Ministry of Education.
For children under 2 years old our ratio is 1 qualified teacher for every 4 children, lower than that required by the Ministry of Education.

What should I do if I have any questions about enrolment?
You can email us at questions@kidsfirst.org.nz or call us on 0800 454 373. Or call in to your local kindergarten – we'd love to see you!

What if my child has special needs?
We understand that every child is unique and adapt our programmes accordingly. We'll work with you to develop an Individual Education Plan and look at any additional support that may be needed to ensure your child has the best possible learning experience at Kidsfirst.
Who can I talk to?
Kindergarten is a partnership with parents, whānau/family and caregivers. We like to take every opportunity during our conversations with you to share your child's progress and development. If you have anything you would like to discuss with us, simply ask or make a time to come back.
Can I visit?
We value community participation and encourage family/whānau to visit and take part in their child's kindergarten day, share your skills and culture too. We also understand the pressures on working parents – there is no pressure for you to stay. You can be involved whenever it suits you.
Can I see my child's learning online?
All of our kindergartens and early learning centres use EDUCA – an online portal connecting you to your child's learning. Our teachers will upload your child's learning stories - straight to your phone or tablet. You and your family can provide comments and inspiration to build on the learning for your child.

What will my child learn?
Our kindergartens follow the New Zealand early childhood curriculum "Te Whāriki", which strengthens early learning and lays a strong foundation for later success. Our teachers plan programmes and focus areas around the children. We provide a variety of experiences for your child, so they can learn to make sense of their world. It is important that children embrace new challenges, learn to co-operate with each other and set goals for themselves, assisted by our qualified teachers. We want to help your child have fun and get ready to become a confident and competent learner during their school years.
At Kidsfirst, your child will learn to:
Take responsibility and make choices
Practise sharing and co-operation with others
Persist and not give up
Communicate and develop relationships with adults and other children
Be resilient when things don't work out
Become independent but not afraid to ask for help
Develop the ability to manage self
Begin to learn to write through drawing and painting
Develop curiosity and develop research skills through being curious
Develop eco-awareness
Develop their social consciousness through empathy and communication
Be creative
Explore – in the kindergarten and in their community
Solve problems
Become culturally aware and confident
Ask questions about their world, helping them to make sense of it
Your child will enjoy a range of educational and fun experiences including:
Dramatic play
Manipulative play-puzzles, blocks, construction and carpentry
Nature, science experiments and exploration
Sand and water play
Adventure play
Physical outdoor play
Books, stories and puppetry
Music making, dance and songs
A range of creative and visual arts-collage, painting, art, dough and baking
Language and social development through conversation

Nau mai, Tauti mai, Haere mai
Information including that about fees, services and promotional activities were correct at the date of publication of news stories but may since have changed. Please check with us to ensure information is current.