Spring into kindy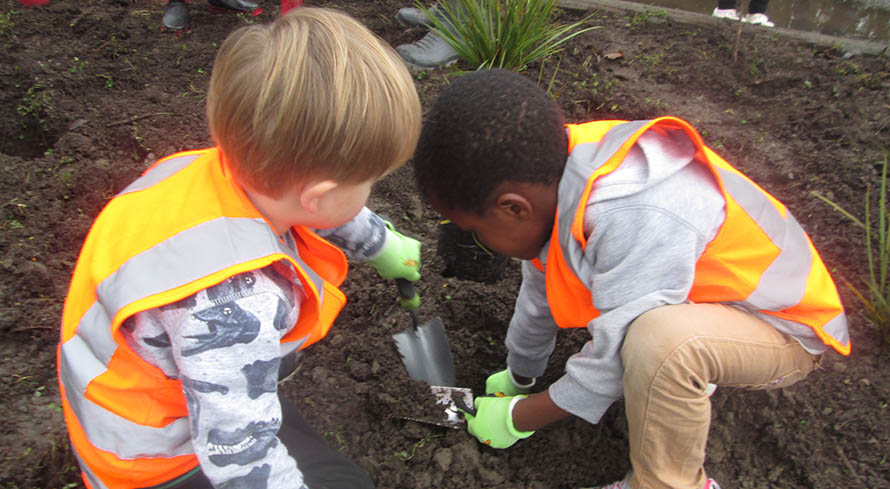 Whether it's with a brand, new gardening project, a spring clean, or getting out and about to see and do new things, spring is a great time to renew and embrace whānau involvement and community connections at kindergarten.
A change of season brings a new appreciation for the beauty of nature. And as our spacious big backyards burst back to life in the spring, there are fresh opportunities for tamariki to learn and discover more.
As with all of our kindergartens and early learning centres, kaiako at Kidsfirst Hei Hei are passionate about sustainability and are always looking for opportunities to encourage tamariki to develop a sense of kaitiakitanga (guardianship) for their environment.
Teacher, Niki Maritz says helping children to understand that the world is in their hands is what it's all about.
"We asked Anita, from Growing Kiwi Gardeners, to kindergarten to share her gardening tips with the children, as well as some of the ways we can keep plants growing well and our planet healthy."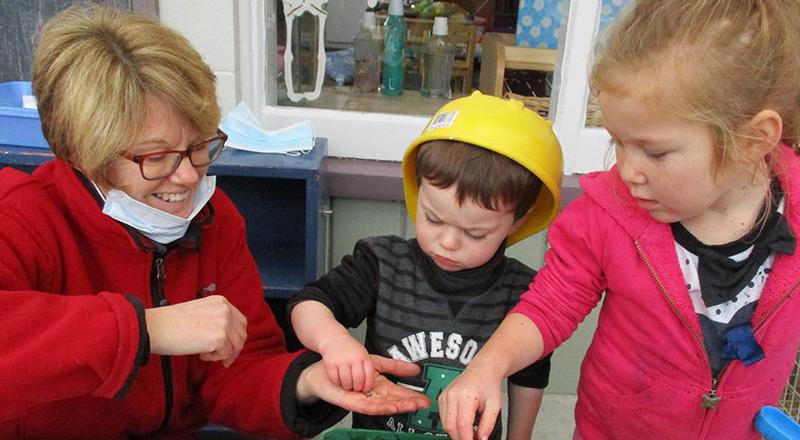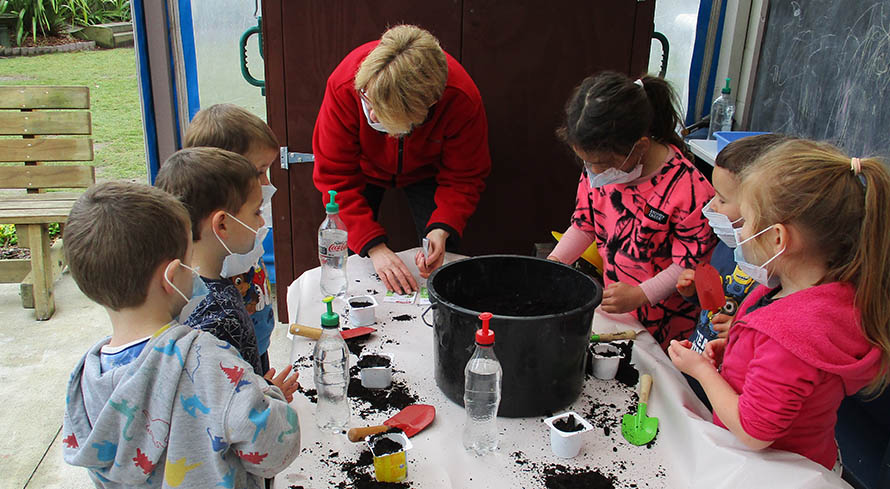 "We carefully placed seeds into empty yoghurt pottles with a reminder for tamariki to handle potting mix safely with gardening gloves, face masks and spades," says Niki.
"And we used recycled coke bottles as watering cans," says Teacher Ngam Brown, "It's these kinds of experiences that help tamariki learn to be more sustainable."
At Kidsfirst Hawthornden, tamariki and kaiako take regular walks to the Avonhead Park, next door to their kindergarten and with each visit are learning more ways to be good kaitiaki (carers) of the nature reserve.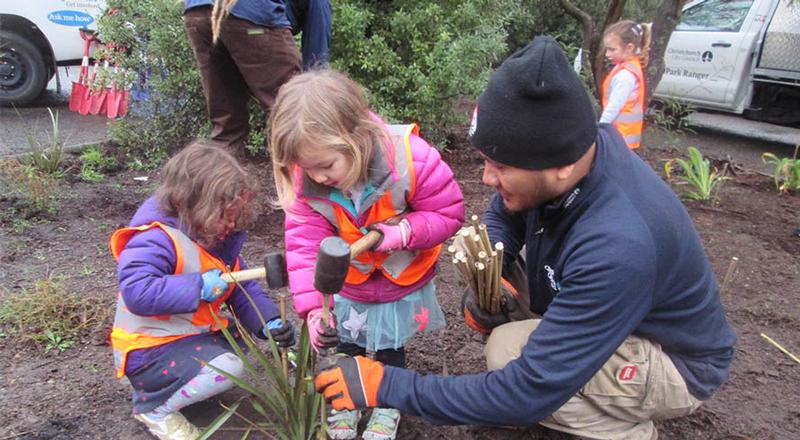 "We have developed a great relationship with the Park Ranger," says head teacher, Catherine Gerslov-Wright. "She and her team arranged for us to help with some new planting in the park in readiness for spring."
"They prepared the ground, supplied trowels, plants, mulch and stakes and worked alongside tamariki to show them how to sow each plant safely and securely," says Catherine.
"We can see the new plantings from our kindergarten and we'll continue to care for them with mulch and water as they as grow."
Check out the way Kidsfirst Broomfield have spruced up their big backyard with a major update to their landscaping – all ready for a new season of outdoor adventure.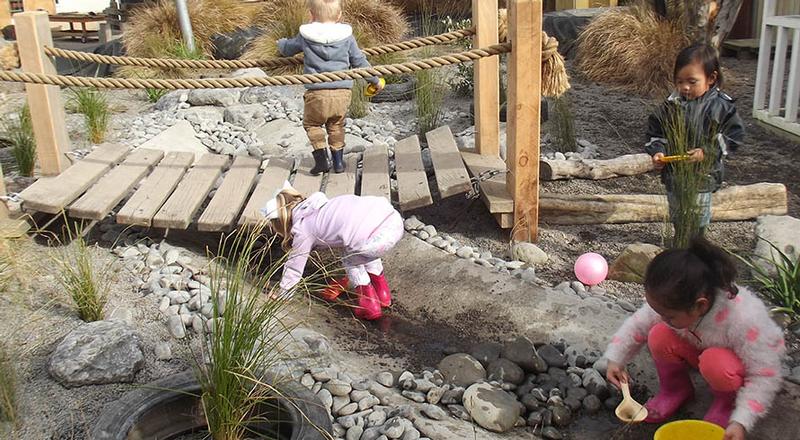 "The large, under-utilised area has been brought to life with a new rock riverbed, a wooden swing bridge, boulders and native plantings," says teacher, Rosie Hatton. "It looks a lot more appealing and is now fit for purpose - and for play!"
Tamariki can look forward to making the most of the new landscaping over the upcoming spring and summer months and the space will continue to evolve as the seasons change.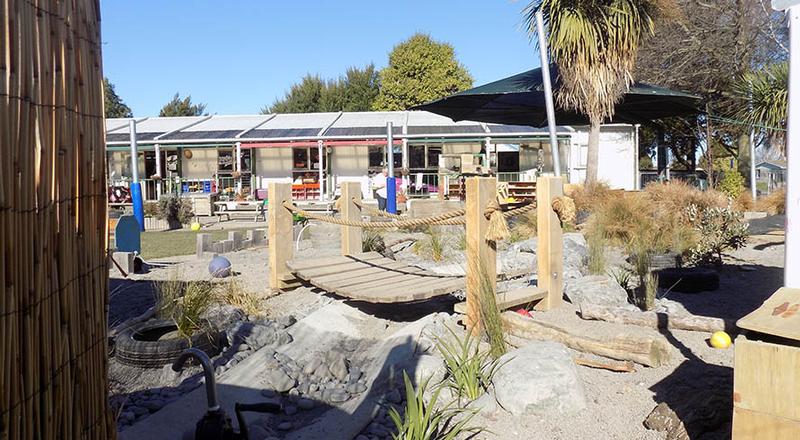 Read more stories...

Nau mai, Tauti mai, Haere mai
Information including that about fees, services and promotional activities were correct at the date of publication of news stories but may since have changed. Please check with us to ensure information is current.