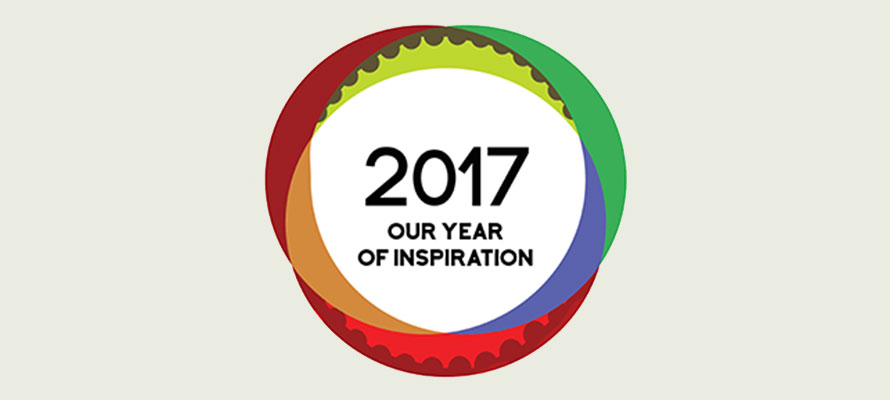 | | | |
| --- | --- | --- |
| | Where would we be without inspiration? That spark of creativity or bright idea that gets us thinking outside the box... that spurs us to look at something in a new and different way, or from a fresh perspective... | |
SOME OF OUR TOP STORIES

What inspires us? How do we inspire others?
Where does inspiration come from?

Perhaps it's seeing what others are doing and how they are contributing. It might be something that evokes an emotional response and encourages us further.

It could be a motivational quote such as the one below...

"There is no greater honor than supporting someone's growth and development as a human being."

Ellie Burrows

Inspiring others and being inspired go hand in hand at kindergarten. As a Kidsfirst value, Inspiring is all about striving for an ever-improving quality of early childhood education and extending ourselves to be the very best that we can be.

Throughout 2017 you'll see an exciting new approach from Kidsfirst. Each term we will focus on one of the following - Tamariki, Teachers, Community and Parents – who together make up our extended Kidsfirst whānau.

We'll be looking to capture and highlight some of the many, many inspirational stories happening every day across our network of seventy-one kindergartens and early learning centres in Canterbury, Banks Peninsula, Central Otago and the West Coast.

Term One is all about Tamariki! Children are the heart and soul of kindergarten. For over one hundred years generations of kiwi kids have come to our kindergartens to learn, laugh, play, make friends, discover new things, and grow.

Each day children bring new inspiration with them, it may be in a comment they make, an idea bounced off Mum, Dad or a teacher, something they saw on the way to kindergarten, in a book or online, or something Grandma said. Whatever the source, clearly their interest is sparked and we find ourselves off on a fantastic, new learning journey. Through a child's eyes the world is truly an exciting place full of amazement and wonder, there is so much to discover and explore!

Our kaiako/teachers – with their passion, imagination, innovation, motivation and endless patience, are our inspiration for Term Two. Kidsfirst Kindergartens is one of the most respected early childhood education services in the country. Pivotal to the success of our amazing organization are our trained and registered professional teaching teams. Their expertise and experience, coupled with inspired ideas and creativity bring lots of new and positive experiences for tamariki everyday.

Kidsfirst is a not-for-profit organization that work dates back over 100 years. And we would be nothing without the support of our communities – taking centre stage come Term Three. We're so very fortunate to have so many inspiring people within our communities who amaze us with their generosity, focus, creativity, energy and commitment. From helping to fundraise through a wheelathon or cake bake to weekend working bees, completing a playground or garden project, we find time and again our communities come to the party to lend a hand.

We also have incredibly generous support from local businesses and organisations willing to donate materials and their expertise to our latest kindergarten project. We are both astounded and humbled by how much communities are willing to give back to kindergarten, allowing us to provide new resources and experiences for our tamariki.

Term Four will be a big focus and thank you to all of the parents and caregivers within our Kidsfirst whānau. Our goal is to remain at the heart of the local neighbourhood. Not only an inspirational place of learning for children, but also a place parents and caregivers feel welcomed, valued, encouraged to be involved as much as they feel wish, and with a sense of partnership with teachers/kaiako. A place to meet other parents with children the same age, build a network of friendships and enjoy a shared, meaningful experience in the 'kindergarten years.'

We are so very proud that our kindergartens are places where children, teachers, community and parents are engaged with each other, with places, opportunities, new ideas, and our heritage. Places where people are both inspired and inspiring as well as passionate – we love what we do here at Kidsfirst - and it shows!

Throughout 2017 – our year of inspiration - we want to show you too.
KIDSFIRST KINDERGARTENS ARE A NOT FOR PROFIT ASSOCIATION THAT HAS DEVELOPED AND MAINTAINED KINDERGARTENS IN CHRISTCHURCH, CANTERBURY AND ON THE WEST COAST FOR OVER 100 YEARS - AS THE PLACE LOCAL KIDS COME TO LEARN, PLAY AND HAVE FUN.