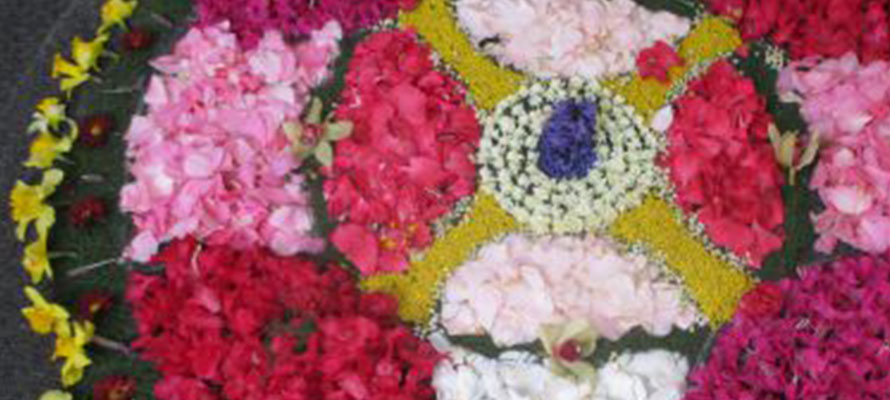 | | | |
| --- | --- | --- |
| | The diversity of families across the Kidsfirst network is incredible and there are so many occasions throughout the year to celebrate different cultural festivals. From India's Diwali, to Chinese New Year or Pasifika festivals we embrace them all... | |
SOME OF OUR TOP STORIES

Kindergarten is the place children have their eyes opened to other unique traditions and cultures.

Kidsfirst Ilam celebrated the south Indian festival of Onam giving tamariki a fantastic opportunity to engage with other traditional cultural ways. Onam is the biggest and most important cultural festival in the state of Kerala, South India, where Kidsfirst Ilam Kindergartener Johan, his Mum Sowmia, Dad Jaijus and family are from.

Celebrated over four days, this vibrant and colorful harvest festival pays homage to the spirit of ancient King Mahabali, who reigned during a golden prosperous era. People from all walks of life get together for a fun and happy time of elaborate feasts, folk songs, elegant dances or energetic games and with majestic elephants, boats and floral decorations.

Inspired by cultural tradition, Johan's family involved tamariki in the creation of a beautiful floral design. Whānau were invited to bring in flowers from their gardens at home, to contribute to the pretty, circular pattern laid out on the kindergarten floor.

"What a busy time we had preparing all the flowers," explains Teacher, Isla Connolly. "We carefully picked off all the petals and sorted them into groups of colours, with some flowers left whole to use as a final touch to the design."

To create the stunning floral carpet, children carefully placed the flower petals onto sections of the drawn design, with striking pink, crimson, red, white and yellow blocks of colour.

"Sowmia and Jaijis also gave us a talk about the significance of the celebration, using visual pictures as a way for tamariki to gain an understanding of what this dynamic cultural festival is all about," adds Isla. As a delicious treat they also tried payasam - a sweet, creamy rice pudding flavoured with cardamom or saffron, traditionally made for special occasions.

Meanwhile, over at our Tongan immersion early learning centre, Kidsfirst Niu, children wore beautiful, traditional attire to kindergarten as part of Tongan language week celebrations. The theme was 'Fakakoloa 'a Aotearoa 'aki 'a e Loto'i Tonga' – 'Enriching Aotearoa with the Tongan Spirit.'

Traditionally in Tonga, a taʻovala (woven mat) is worn over a tupenu (similar to a sarong) and fastened with a kafa (braided rope), like a belt. Completed with ornate decorations from nature like coconut and sea shells or flowers.

Looking leilei (good) Kidsfirst Niu!
Information including that about fees, services and promotional activities were correct at the date of publication of news stories but may since have changed. Please check with us to ensure information is current.