Kidsfirst Mairehau hosts international interest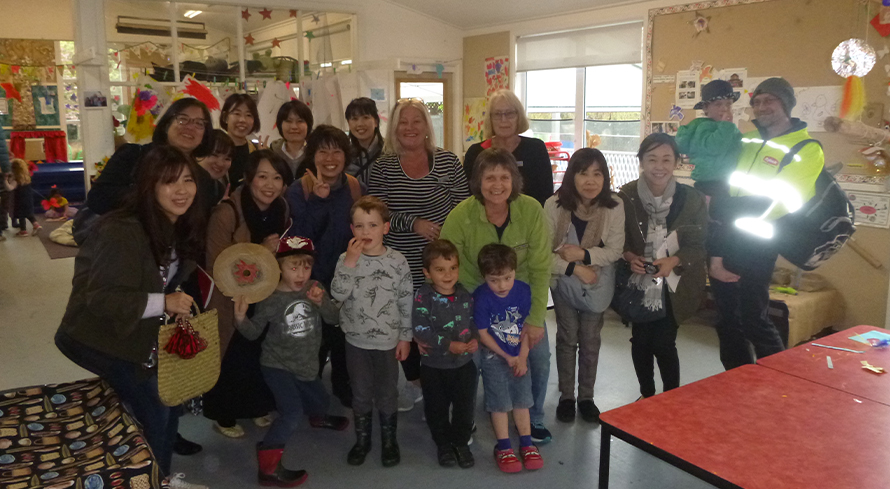 Kidsfirst Kindergartens often recieve international attention and get the oppurtunity to host foreign visitors.
With New Zealand known for having some of the best Early Childhood Learning programs in the world, educational professionals travel internationally to see what's behind 'learning through play' and the Te Whāriki philosophy.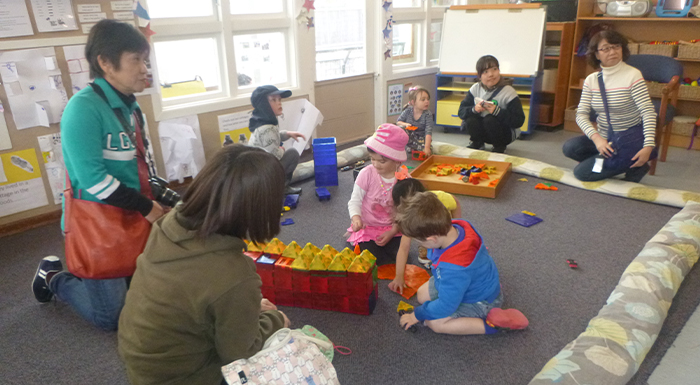 Recently Kidsfirst Mairehau hosted a group of Japanese Early Childhood teachers and professors from the the Syukutoky University, eager to observe what went on in the kindergarten.
Unique in its bicultural framing, Te Whāriki has the vision that all tamariki should grow up in New Zealand as skilled and proactive learners, strong in their culture, language and identity.
Te Whāriki emphasises the multicultural present, our bicultural foundation and the shared future we are all creating, together. It encourages all children to learn in their own ways, supported by adults who know them well and have their best interests at heart.
On one of the days they visited, Grandad Don offered his weekly carpentry guidance to interested tamariki. Guests got to watch as he demonstrated to the children how to use the tools properly and safely creating a "taonga" to take home to their whānau.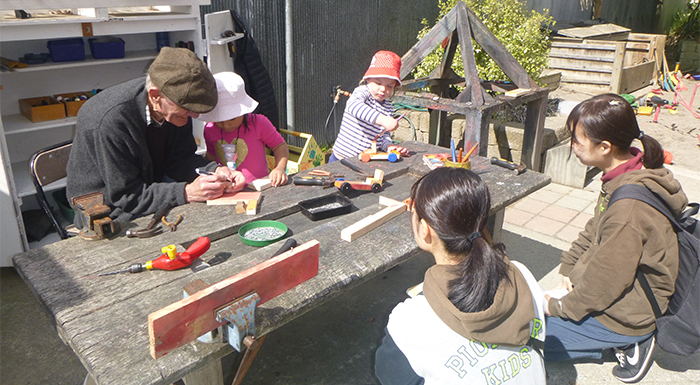 Since Kidsfirst started, well over a century ago, we have operated under the philosophy that children learn through play; by doing, asking questions, interacting with others, devising theories about how things work and then trying them out, and by making purposeful use of resources.
The Japanese visitors got to see the context of how, by engaging in exploration, children begin to develop attitudes and expectations that will continue to influence their learning and help them to continue in the years ahead.
Read more stories...

Nau mai, Tauti mai, Haere mai
Information including that about fees, services and promotional activities were correct at the date of publication of news stories but may since have changed. Please check with us to ensure information is current.