Central Otago in our backyard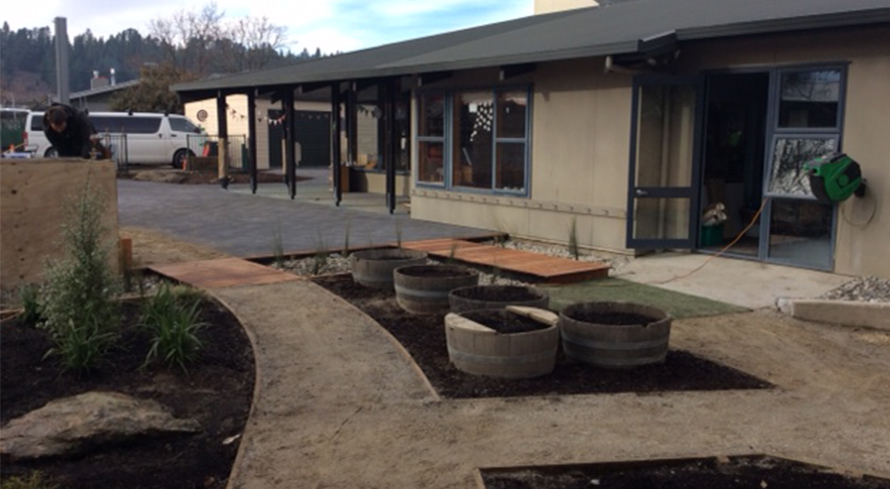 With Kidsfirst Terrace's new playground up and running, playtime is like a virtual mini trip around Central Otago for both tamariki and parents.
Their families got to play and explore the new playground at Kidsfirst Terrace during its grand opening in August 2019.
With the plan being in the works for nearly fifteen years, head teacher Kristen Ojala said "It's been seriously long term and we couldn't be happier that its now happening."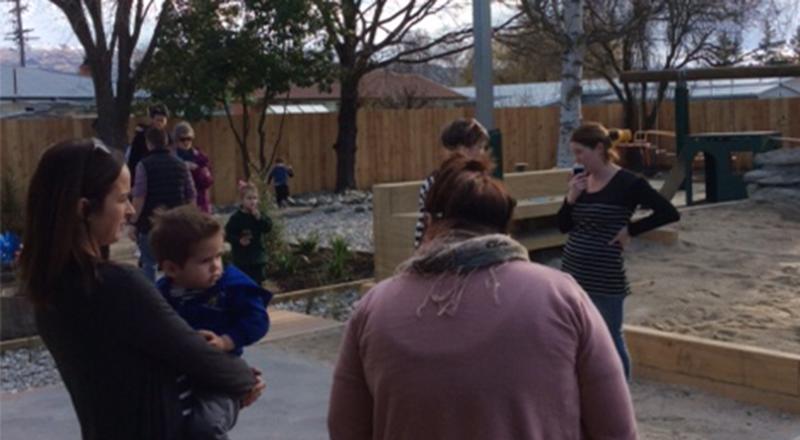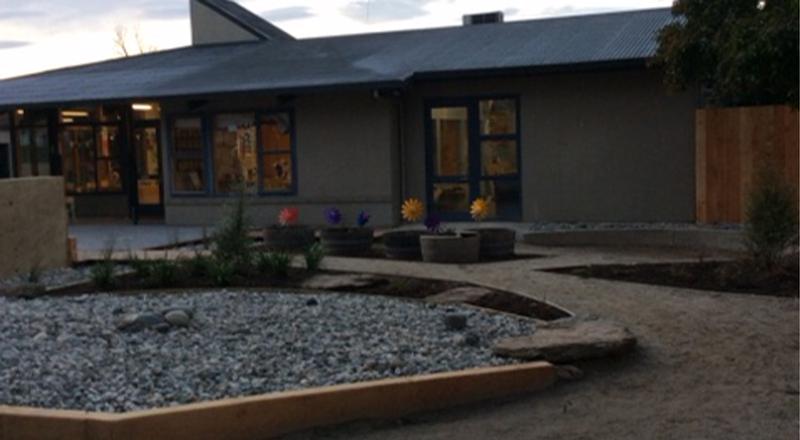 "We are so thankful to the parents that helped us fundraise and made this possible. The $37,000 grant from the Central Lakes Trust was gratefully received."
Iconic Central Otago features include native plants, a rail trail and a water feature made of shist stone.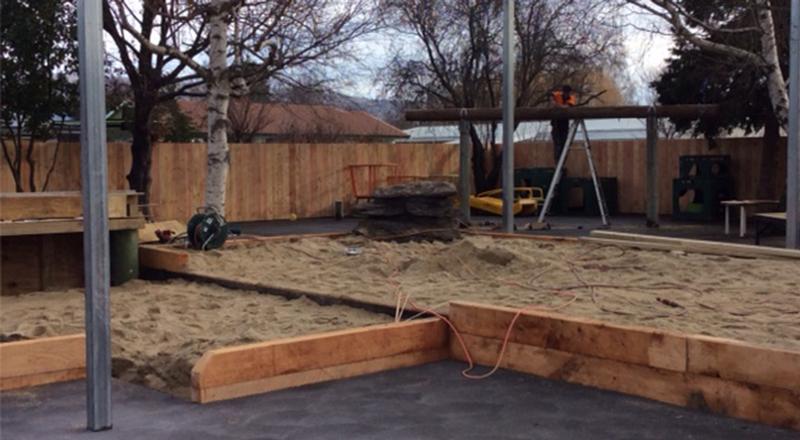 Learning through play has just become even more exciting for tamariki with a newly installed mud kitchen with its own shallow tap and bowls, as well as a quiet sensory corner that includes a variety of herbs and trees. Kristen said the hope is that this will, "create a calm environment for the children to spend time in."
Generations young and old attended the official playground opening in August, including parents who could fondly remember the kindergarten and its previous playground throughout the 70s and 80s.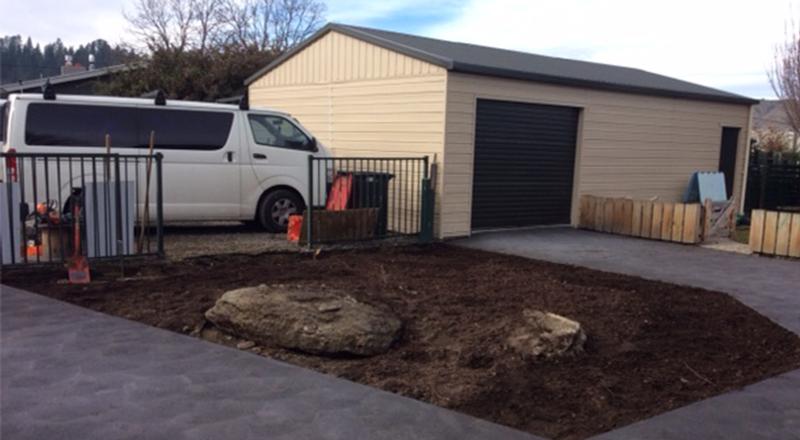 Stefan Trochan said, "I remember we used to play with a lot of car tyres and things like that. The new playground is a big improvement."
It's great to see such a wonderful new space now.
Read more stories...

Nau mai, Tauti mai, Haere mai
Information including that about fees, services and promotional activities were correct at the date of publication of news stories but may since have changed. Please check with us to ensure information is current.