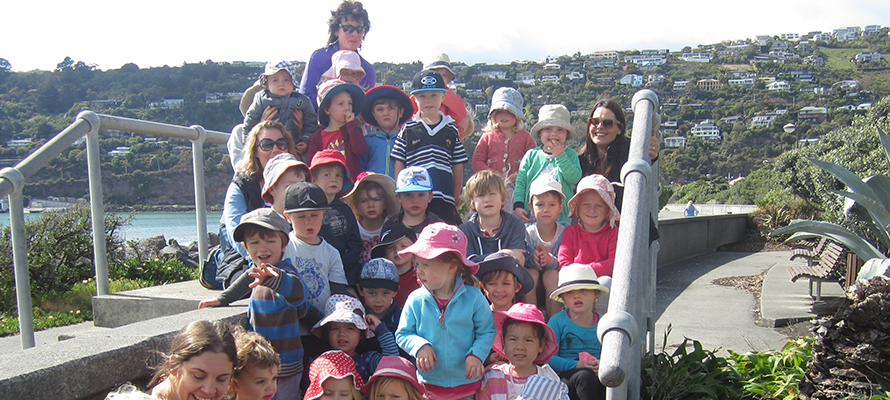 | | | |
| --- | --- | --- |
| | | Kidsfirst Sumner are helping to educate their children about sustainability and how to keep the local community clean. |
OUR TOP STORIES:

At Kidsfirst, educating tamariki to take care of the environment so that it's sustainable for the future, fosters a sense of ownership for the place in which the children live.

"At Kidsfirst Sumner we have a strong sense of Kaitiakitanga (Guardianship and Protection) for our immediate environment and the children are encouraged to see themselves as kaitiaki (Guardians of their environment)," says Head Teacher, Liz Morritt.

There are many opportunities at the kindergarten to explore this idea such as gardening, worm farming, recycling, learning about & caring for the insects in our environment, and their individual value in ecosystems.

This term Kidsfirst Sumner have extended this idea and made the decision to 'adopt' the seafront steps along the road from the kindergarten on the Esplanade.

"We visit each fortnight and tidy the steps, removing rubbish and ensuring it is safe for locals and visitors to the beach," says Liz.

It is hoped that as the tamariki grow up they do not forget these valuable lessons and their sense of Kaitiakitanga for their environment.

It is great to see the caring attitude that Kidsfirst Sumner has taken toward their local surroundings.

QUICK READ

Keeping the local community clean, while fostering a sense of ownership for the places lived in is what Kidsfirst does best.
KIDSFIRST KINDERGARTENS ARE A NOT FOR PROFIT ASSOCIATION THAT HAS DEVELOPED AND MAINTAINED KINDERGARTENS IN CHRISTCHURCH, CANTERBURY AND ON THE WEST COAST FOR OVER 100 YEARS - AS THE PLACE LOCAL KIDS COME TO LEARN, PLAY AND HAVE FUN.