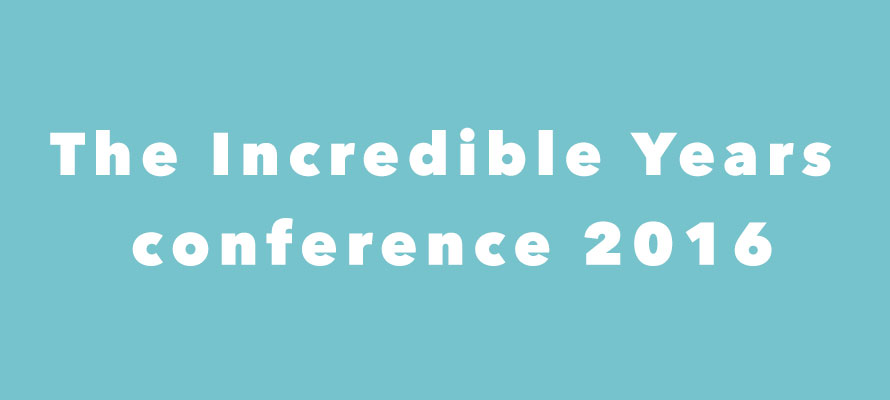 | | | |
| --- | --- | --- |
| | | A Kidsfirst Redwood teacher/parent trio travelled to a forum in Wellington, to share their personal experience of 'The Incredible Years'... |
OUR TOP STORIES

The spotlight was on Head Teacher, Lyndell Turner, and two parents from Kidsfirst Redwood, Christy Bealing and Mandy Davies who recently attended the 'Incredible Years Aotearoa National Forum' at Te Papa, in Wellington.

Since 2010 the 'Incredible Years Parent' and 'Incredible Years Teacher' (IY) programmes have been delivered in New Zealand as part of the Ministry of Educations wider Positive Behaviour for Learning (PB4L) initiative.

PB4L supports the development of positive environments with clear behavioural expectations around where children and young people can learn and achieve.

It's an American-based programme, founded by Carolyn Webster-Stratton that aligns with the Kidsfirst programme and philosophy.

"From a teachers perspective, IY links well with the ECE curriculum, Te Whāriki - the principles and the strands. There's a strong focus on whānau partnerships and socio-cultural theory, which in turn nurtures and builds positive relationships…it is all about whanaungatanga," explains Lyndell.

Kidsfirst Redwood kindergarten has been using the Incredible Years framework to support children to grow emotional intelligence.

"It is strongly embedded in who we are and the culture of us," says Lyndell.

The IY Wellington forum was to discuss the beneficial impact, innovation and inspiration that this programme has provided for teachers and families.

Most of the forum attendees were IY facilitators or involved with the programme as IY teachers. They were interested in hands-on feedback from parents and teachers who had completed their course and who were now actively putting the strategies into place.

"It was a big event and we felt very humbled to be asked along," says Lyndell.

Little did they know that they would be speaking about their experience of the programme in front of 250 professional facilitators, with founder Carolyn Webster-Stratton looking up at them from the front row!

"It was daunting, but also very exciting." Christy.

"Amazing, it was an incredible opportunity, I loved it." Mandy.

"Exceptionally nerve-wracking, but also very affirming as a teacher." Lyndell.

Christy and Mandy had previously attended the Incredible Years parent 14-week course in Christchurch, through Kidsfirst Redwood teacher involvement. The course focus encourages whānau partnerships, effective tools for parenting and valuable, consistent parent/teacher strategies to link home with kindergarten.

"Kids don't come with a manual, so it helps to point you in the right direction and gives you a toolbox of strategies," says Christy.

The Incredible Years strategies are simple, effective tools and because the same language is used across both the context of home and kindergarten, it means that children can easily understand instructions, and are less confused.

"The consistent, positive framed language promotes the desired behaviour, like 'use your waiting muscles' to encourage turn taking," says Lyndell.

One of the strategies that has really helped both Christy and Mandy is the course focus for parents at home to encourage a daily, meaningful snippet of one-on-one play time with each child, say ten minutes, with no other distractions and where the child directs what happens.

It builds positive, reciprocal respect so that when a parent asks the child to do something (outside of this special time) they are more likely to want to.

Christy has really noticed a difference in implementing these bursts of daily play with focused, undivided attention for each child.

"We are so much more responsive as parents when we are not being distracted. And you don't necessarily have to play…just be there, alongside…but be entirely available in that time," says Christy.

For Mandy, implementing the positive strategies – like putting strong boundaries in place and establishing routines that the children know really well - means that she feels less stressed and is not exhausted by the end of the day.

"The one-on-one time has definitely helped, often my child will really open up and talk openly and honestly about what's going on for them, knowing there are no other distractions," says Mandy.

Also, not always telling children off…ignoring the negative…reinforcing the positive are strategies that all work well. Children can easily understand consequences. And incentives too, like 'first get dressed then you can have a turn on the iPad.'

"It's helped us to have real confidence in our parenting style," says Mandy.

The beauty of the IY parenting and IY teacher programmes is the alignment of the expected behaviour between home and kindergarten.

A great example of this is a kindergarten child that found it very hard to be calm. Within months of teachers and whānau using IY strategies, she was able to positively forecast her day. This child went on to be a great role model at kindergarten and now at school.

"Her transition into school was positive and successful for her and her family. We continue to get feedback from school saying what a great friend, learner and role model she is," says Lyndell.

"Aspects of the course have been so useful in our family, with some excellent suggested parenting strategies. Some strategies we already knew, but it reinforces successful ways of using them, both at home and kindergarten, and they really work," says Christy.

It's a philosophy that affirms what Kidsfirst always aspires to - teachers working with parents to build success for their children.

"We're all on the same page," says Lyndell.

"So if I turn up to kindergarten on a rough morning and say - It took all of my Incredible Years powers to get here this morning - the teachers know exactly what I'm saying," says Mandy.

Parents - speak to your Kidsfirst teacher if you'd like more information.

QUICK READ

"From a teachers perspective, The Incredible Years links well with the ECE curriculum Te Whāriki, the principles and the strands...

...there's a strong focus on whānau partnerships and socio cultural theory, which in turn nurtures and builds positive relationships…

...it's all about whanaungatanga (belonging),"

- Kidsfirst Redwood Head Teacher, Lyndell Turner.

TOOLBOX FOR PARENTS:

A regular, short one-on-one play time with each child, every day, with no distractions and your undivided attention

Reinforce the positive, try to ignore some of the negative

Simple, consistent, positive language to reinforce expected behaviour - "Use your waiting muscles" for turn taking.
Consequences - "You hit, you sit"
Incentives - "First get dressed, then iPad."
KIDSFIRST KINDERGARTENS ARE A NOT FOR PROFIT ASSOCIATION THAT HAS DEVELOPED AND MAINTAINED KINDERGARTENS IN CHRISTCHURCH, CANTERBURY AND ON THE WEST COAST FOR OVER 100 YEARS - AS THE PLACE LOCAL KIDS COME TO LEARN, PLAY AND HAVE FUN.