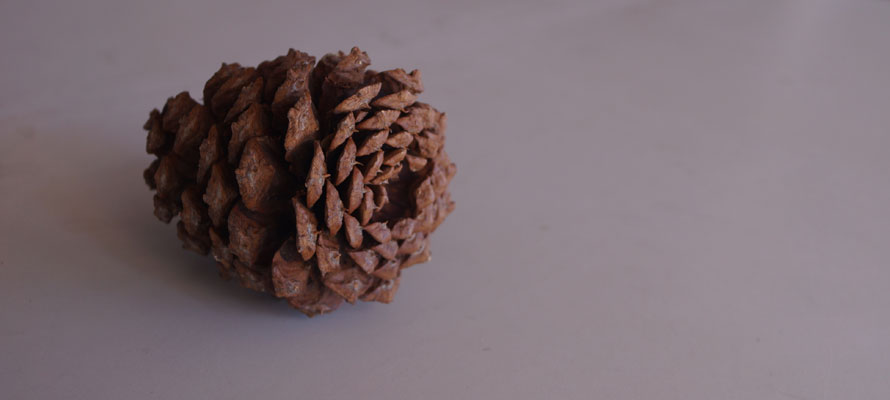 | | | |
| --- | --- | --- |
| | | Spikey cones posed for a portrait during observational finger painting at Kidsfirst Hawea... |
OUR TOP STORIES

NEWS FROM AROUND

CENTRAL OTAGO

We love to integrate New Zealand's natural environment into learning experiences at Kidsfirst Kindergartens. Children learn through all five senses, so the ability to touch, smell, hear, taste and interact with objects adds much more to activities than the mere sight of still images.

Pinecones are celebrated as multi-purpose favourites at Kidsfirst Hawea. They fall from the pine trees in the kindergarten's backyard or children bring in bags full from their rural homes.

Once a few were gathered, the humble pinecones made a great abstract model that the children could hold and observe closely, before finger painting their own interpretations of the spikey seed-holder.

Teacher, Anique Williams says, "We have been exploring using finger paint to create different shapes and textures in the sunflowers, shells and pinecones that we've been painting so far."

"The children experimented with ways to move their fingers to get the spikey, jumping-out-of-the-page effect of the pinecones," she says.

Working with something as simple as a pinecone can marvel a child. With the right guidance from trained teachers, children's imaginations run free.

During this finger painting activity, teachers provided earth-toned paint, yellow A4 paper and were on hand to help and encourage children as they looked closely at the pinecones and asked questions.

"The children have been really brave trying this new media. Some were hesitant to dabble in it at first, as it's so abstract, but ended up getting really involved, creating three or four pictures," says Anique.

Pinecones hold the seeds of a pine tree. When it is warm and dry, the scales of the pinecone open up to release the seeds. But in cold and wet conditions the cone will close up to protect its seeds. Cones that fall to the ground are 2-3 years old, and they can still open and close after they're no longer attached to the tree.

As demonstrated in the kindergarten's paintings, the temperature must have been hot and dry for the pinecones to be open – which the children have illustrated through spikey flicks of the finger paint.

While adults may overlook the cones as tinder for lighting fires, children's wild imaginations result in countless fun craft and science experiment ideas to try. They can be made into birdfeeders, crafted into hedgehog decorations or used as a paintbrush to create interesting patterns.

Bringing the outdoors in through touch, smell, taste, hearing, sight and a little bit of finger paint messiness, generates all sorts of discussion and eureka moments.

Luckily, there's no shortage of imagination or pinecones to work with at Kidsfirst Hawea!




QUICK READ

Kidsfirst Hawea children used their imagination and observational skills to finger paint pinecones..



KIDSFIRST KINDERGARTENS ARE A NOT FOR PROFIT ASSOCIATION THAT HAS DEVELOPED AND MAINTAINED KINDERGARTENS IN CHRISTCHURCH, CANTERBURY AND ON THE WEST COAST FOR OVER 100 YEARS - AS THE PLACE LOCAL KIDS COME TO LEARN, PLAY AND HAVE FUN.