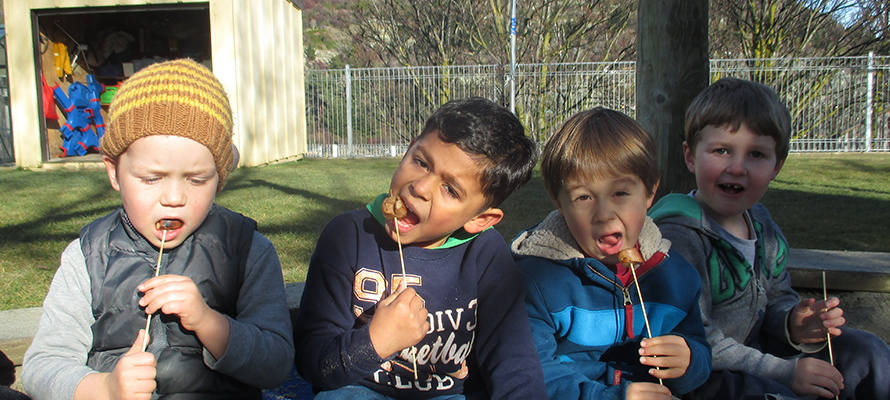 | | | |
| --- | --- | --- |
| | | Enjoying the warm flicker of a mesmerising, cosy campfire is the perfect way to celebrate Matariki... |
OUR TOP STORIES

NEWS FROM AROUND

CENTRAL OTAGO

Kidsfirst Frankton had celebrated the winter month of Matariki in many ways, but it was a crackling, toasty campfire that was the stand out event.

To make their kindergarten campfire, children and whānau had spent time fossicking through the local park and beachlands for sticks, cones and dried flax to use as fuel for the flames.

Local fire fighters visited to demonstrate 'playing it safe' with fire, with clear messages around the use of matches and lighters and explicit boundaries set for behaviour and safe areas of access.

The energy for the day's celebration was vibrant.

As tamariki helped to set up the campfire, parents enthusiastically recalled a few entertaining camp stories of their own.

"One parent also shared their child had been up all night, thinking the campfire was an after hours affair and worried that he was missing it!" says Head Teacher, Jacqueline Harding.

With children settled at a safe distance - and safety hoses and buckets on stand by - the strike of a match sparked their campfire to life. As the flames died down, barbeque style kai including sausages, steak and Halal meat from the butcher sizzled over the glowing embers.

Jacqueline observed just how totally immersed children were in this experience, "the questions were flying - often answered by peers - and everyone enjoyed their delicious, shared Matariki campfire feast."

"We experienced first hand a lesson on wind direction as we began to be infused with the smell of the smoky ashes!"

The children also helped to put the fire out and return the sandpit it to its natural state, just as you would in the bush.

A few weeks later, Kidsfirst Frankton revisited their campfire encounter and this time - recalling their past experience - the entire set up was organised by the children.

As they dug the hole the children chanted, "Team work, team work, gets the job done!"

"Whānau spoke well of both events," adds Jacqueline. "One family recreated the fire on the rocky shores of the lake while another family's twin boys have asked for a campfire birthday."

The tamariki continue to collect firewood and will look forward to another future fiery experience.

QUICK READ

Learning to make a campfire is the classic outdoor skill. From safety, to pinecone collecting to creating the perfect stack of sticks, Kidsfirst Frankton tamariki nailed it.
KIDSFIRST KINDERGARTENS ARE A NOT FOR PROFIT ASSOCIATION THAT HAS DEVELOPED AND MAINTAINED KINDERGARTENS IN CHRISTCHURCH, CANTERBURY AND ON THE WEST COAST FOR OVER 100 YEARS - AS THE PLACE LOCAL KIDS COME TO LEARN, PLAY AND HAVE FUN.