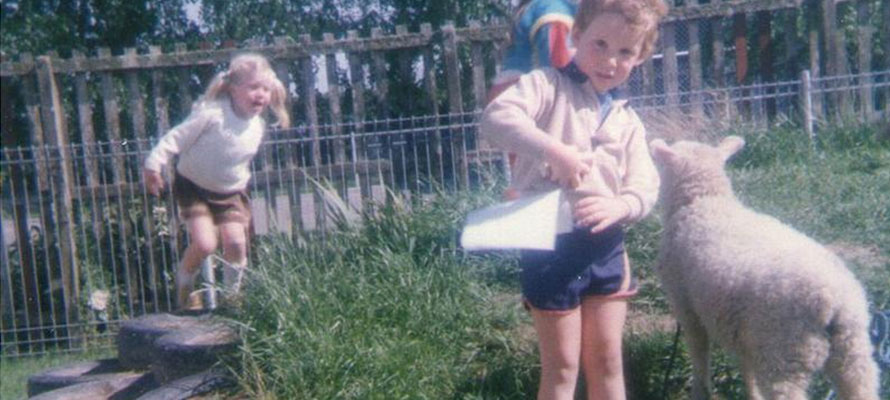 | | | |
| --- | --- | --- |
| | | More than one lamb has appeared at kindergarten over the years (including the one above, at what is now Kidsfirst Lincoln). |
OUR TOP STORIES

NEWS FROM AROUND

CENTRAL OTAGO

Lambs are such a strong symbol of the arrival of spring.

Our Kidsfirst archives have many pictures of children encountering lambs, often right in the kindergarten grounds.

The small frolicking creatures appeal to both adults and children alike and have done so for generations, with many pet sheep being adopted and taken home as a 'temporary pet' over the years, not to mention being taken to pet days and 'show and tells'.

These days a farm visit, the type that many of our kindergartens undertake with the tamaraki, is more likely than an actual lamb at kindy.

However it's all very reminiscent of a popular nursery rhyme.

Mary had a little lamb was actually inspired by a true incident, when a young girl took her pet lamb to school in the early 1800's. This became the popular nursery rhyme thanks to John Roulstone who had been visiting the kindergarten on that day and his fellow writer Sarah Josepha Hale. It was set to music in 1830 by Lowell Mason.

The schoolhouse the lamb visited is still standing, now in Sudbury Massachusetts. There's also a statue of Mary's Little Lamb in the town centre of Sterling Massachusetts.

The rhyme is additionally famous for being the first thing Thomas Edison recorded on his newly invented phonograph.

(Since then it's also been recorded by many pop and rock musicians, including Paul McCartney, Buddy Guy and Stevie Ray Vaughn).

Below is a great image of kindergarten teacher

Anna Domino dressed as Little Bo Peep at a dressup day in the 1970's.




QUICK READ

Although it varies from country to country, a lamb is usually a young sheep that's less than one year old.

Many generations of kiwi kids associate the coming of Spring with fields of bouncing lambs, happily wagging their tails.
KIDSFIRST KINDERGARTENS ARE A NOT FOR PROFIT ASSOCIATION THAT HAS DEVELOPED AND MAINTAINED KINDERGARTENS IN CHRISTCHURCH, CANTERBURY AND ON THE WEST COAST FOR OVER 100 YEARS - AS THE PLACE LOCAL KIDS COME TO LEARN, PLAY AND HAVE FUN.