A visit from Archie, the SPCA guinea pig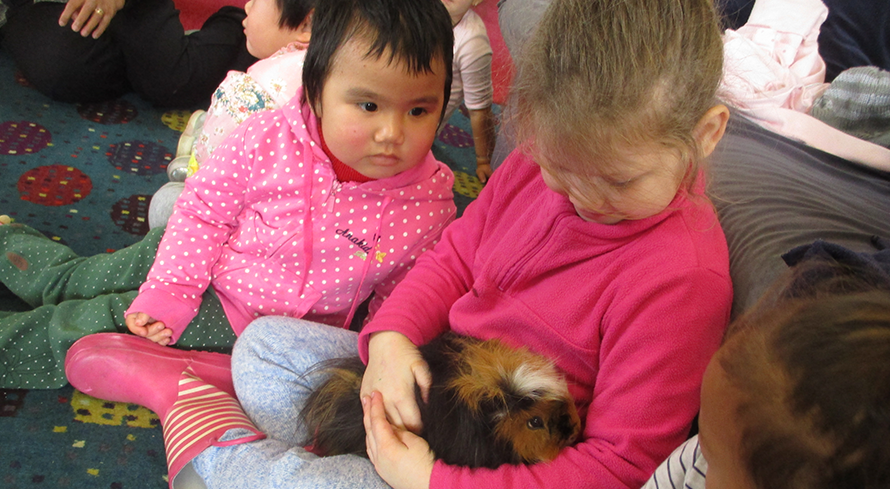 A cuddle with the adorable guinea pig, Archie (named after the new royal baby) was the highlight for many tamariki during a visit from the SPCA, at Kidsfirst Lady May.
Having pets and animals visit at kindergarten is an enriching learning experience and talking about the importance of taking care of our animal friends, helps children to have more empathy for other living things.
The SPCA (Society for the Protection of Cruelty to Animals) helps protect over 45000 animals, who may be sick, injured, lost, abused or abandoned, in local communities throughout New Zealand, every year.
"Our visitor from the SPCA gave us a talk about what animals need to survive - food, water, shelter and - of course - love!" says Kidsfirst Lady May head teacher, Anna Johnson.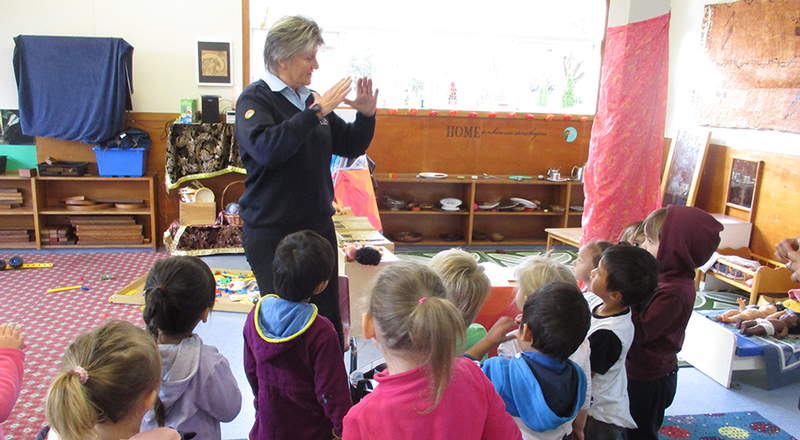 "We also sang a special song with actions to remind us what's needed for animals to stay safe, happy and healthy."
Animals have feelings too, just like me and just like you.
They want kindness, love and fun, lots of space to play and run.
Animals have feelings too, just like me and just like you.
"We were also reminded not to touch animals that look sad or angry," says Anna.
The children were very excited to see Archie who had waited patiently in his cage before being allowed out for pats, at the end of the talk.
Another fun bit was coming up with names for some of SPCA animals, shown in different photographs, such as this chicken pictured below.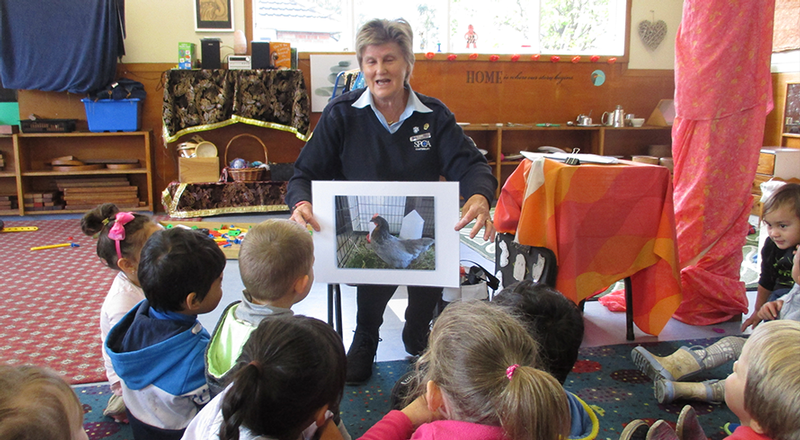 Read more stories...

Nau mai, Tauti mai, Haere mai
Information including that about fees, services and promotional activities were correct at the date of publication of news stories but may since have changed. Please check with us to ensure information is current.