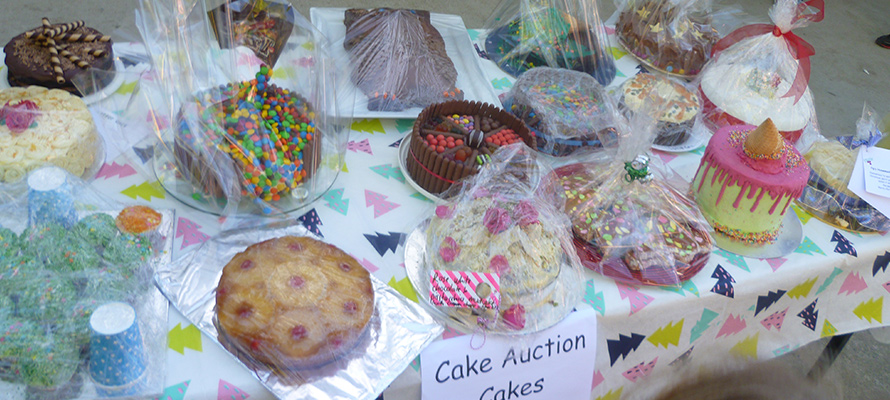 | | | |
| --- | --- | --- |
| | Many Kidsfirst Kindergarten events, thank you's, fundraisers and special occasions have a cake at the centre of celebrations... you could say that kindy has been built on cake! | |
SOME OF OUR TOP STORIES

Big smiles, sticky fingers and icing smeared on little faces are sure signs that a special day may be underway at kindergarten, and often the ones wearing the baker's apron are people from our Kidsfirst community who do it all simply to spread joy and lend a hand.

Mixing and baking all sorts of cakes is just one of the many ways in which our Kidsfirst parents and whānau contribute. Their hardwork and generosity in the kitchen bring us all together for times of celebration, times of hardship when the community needs some support, events and fundraisers or just because...

Sometimes we're all too busy doing our own thing – building in the sandpit, practising looping the letters in our names, or dancing around in costume – but when a cake comes through the door, often from a grateful parent, we're like bees to a honey pot! Conversations are sparked, pieces handed out on square serviettes, and suddenly people are beaming.

There are carrot cakes thick with cream cheese icing for morning teas, smooth fondant-iced cakes for anniversaries and colourful cakes of all shapes and sizes that fill fundraising tables. We even created a Te Whāriki cake when 20 years of the new curriculum rolled around. It's fantastic that we can have a good chuckle together about a uniquely shaped cake and snap photos before nibbling into its deliciousness and sharing in mmm's of delight.

We've had tiered cakes where each kindergarten in our network was recognised in a layer, for example the edible tower constructed for the Canterbury Westland Free Kindergarten Association silver jubilee.

And when Canterbury Westland Free Kindergarten Association became Kidsfirst Kindergartens, we launched it with a cake, of course!

Cake can be used in practical ways too. When we needed to build a new kindergarten in 1934, what better way to model it, than with cake! This is how Kidsfirst Richmond was originally mocked-up, can you see the resemblance?

Sometimes teaching teams bake a cake from scratch with the children, teaching them to measure out quantities of flour, how to mix and knead, and the wonders of sharing the warmth, and sweet-scent of a baked treat with the people around us. It's always treasured when parents get their hands messy too, sharing new cooking skills and recipes, making cake-baking even more interactive and fun.

Matariki is a great excuse for cake too (as though we needed one!) and the tamariki often help with the baking, as well as the eating.

While cake is truly delicious, its real power is in bringing people together. There is a saying that the people who give you their food, give you their heart, and that's one of the ways we know Kidsfirst is one big family.

Thank you to each and every parent who has baked for us – it nourishes more than just our hungry tummies, your kindness fills our souls as well.

Here are some more cake shots to get you feeling hungry...
Information including that about fees, services and promotional activities were correct at the date of publication of news stories but may since have changed. Please check with us to ensure information is current.