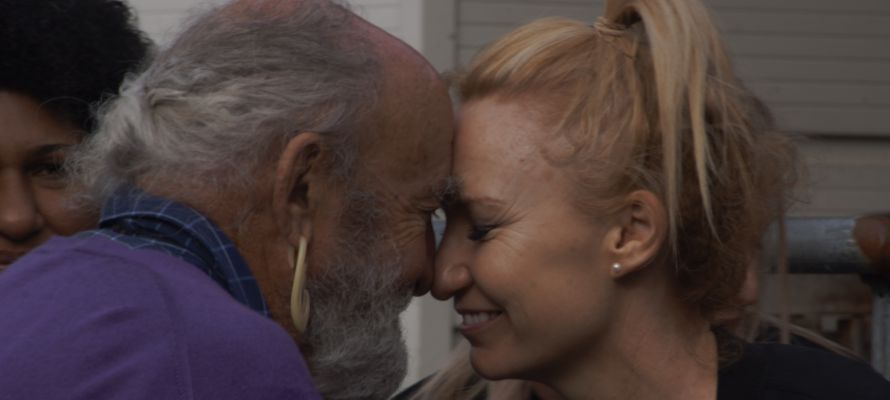 Kidsfirst tamariki celebrate bicultural heritage with pride
At Kidsfirst Kindergartens, we interweave biculturalism into every day. The value of our heritage is vital for tamarki to learn. It gives them a sense of grounding. A sense of pride. A sense of loyalty. And a sense of belonging to Aotearoa - the land of the long white cloud.

FIND OUT WHY WE'RE JUST BETTER BECAUSE...

To know who you are, you first have to know where you've come from…

We are one of the leading early childhood educators in the South Island/Te Waipounamu with inspired, passionate and experienced teaching teams who expertly weave in New Zealand's world-renowned early childhood bicultural curriculum, Te Whāriki into learning at kindergarten.

Scientific research has shown that learning about your own culture results in a deeper understanding of others. In our increasingly diverse world, accepting others is a significant part of everyday life. We want our tamariki to connect with all people, while remaining true to themselves.

The starting steps to understanding a culture is learning the language. Every day our children learn new words in both English and Te Reo Māori and it's a favourite part of the day for many. And it's so great to see just how much pride tamariki feel blending two languages into the same sentence!

These language skills are then put into practice. With marae visits, kapa haka performances and the singing of waiata at kindergarten, the children can understand some of the context of how these languages fit into our everyday culture. Speaking the language at these gatherings makes them feel like a true kiwi.

Along with the Te Reo Māori that children learn at kindergarten there's the excitement of Māori legends, full of adventure. Tamariki listen to stories of how Māui slowed the sun. Or how the Southern Alps were made by Aoraki and his brothers. We are gifting the children a whole new perspective of the world around them. We're sparking their imagination, while showing them that nature and humankind go hand-in-hand. And we're connecting that to our local environment.

Māori use the word kaitiakitanga to describe the importance of the natural environment. At Kidsfirst our children are taught about the spiritual influence of the pure world around them; an essential ethos that ensures they grow up loving the clean, green image that New Zealand is so lucky to boast.

These teachings are then put into practice with visits to local bush walks and forests. By seeing the physical beauty that our country has to offer, a loyalty to New Zealand is coming to the fore.

But it's not only our children that are given the chance to learn new things. Our parents learn from each other too. Some of our kindergartens have run morning adult classes in flax-weaving. At others, there are lessons about how to carry out a pōwhiri, or how to cook a hāngi lunch. It's a great way to bring the community closer together.

Our parents are fantastic at contributing to the biculturalism of Kidsfirst. Many Māori sculptures (some even carved by hand) have been gifted for our backyards. While carvings, paintings or murals at kindergarten provide a visual representation of the Māori stories we've learnt. Tamariki really feel included in their heritage when they see Haumia, Rongo, Tāwhirimātea and Te Ra looking over the vegetable garden.

Each guardian has an important and well thought out role to play - Haumia with his knowledge of wild and uncultivated foods, Rongo's agricultural skills, Tāwhirimātea with his ability to blow the cool winds and Te Ra's beaming hot rays.

One of the most important documents in New Zealand heritage is the the Treaty of Waitangi/Te Tiriti o Waitangi. It's a symbol of two cultures joining together and Kidsfirst is committed to upholding the Treaty of Waitangi/Te Tiriti o Waitangi values. And through these values, our tamariki can better understand how connecting to history, connects us together as whānau.

This all comes from a place of experience! Five of our teachers from Kidsfirst Redwood kindergarten travelled the 1,400km to Waitangi, in order to gain a deepened understanding of what the Treaty stands for.

All five of these teachers where truly inspired from the trip, and came back to kindergarten with an even stronger appreciation for the implications the Treaty has on early childhood education. They were excited to grow their Treaty partnership values not just within Kidsfirst Redwood, but within other Kidsfirst kindergartens too.

Respecting your elders is an important value in Māori culture. At Kidsfirst, our children recognise the wisdom and life experience of their parents, teachers and ancestors who have gone before. This respect not only strengthens the relationships between the children and their parents/teachers, but it increases their development as they absorb some of the knowledge of their elders.

Manaakitanga/hospitality and kindness to others is also a well-known Māori custom. The children are able to see this first-hand when they visit a marae and eat from a local hangi.

We never underestimate the power of biculturalism at Kidsfirst. A sense of belonging not only gives our tamariki the foundation to progress forward, increasing in confidence and understanding as they continue on their educational journey as young, excited kiwis.

.

Kidsfirst Kindergartens
Head Office, 43 Birmingham Drive, Middleton, Christchurch 8024
+64 3 338 1303 email: questions@kidsfirst.org.nz
Postal Details: Kidsfirst Kindergartens, PO Box 8089, Christchurch 8440
KIDSFIRST KINDERGARTENS ARE A NOT FOR PROFIT ASSOCIATION WITH OVER 70 KINDERGARTENS AND EARLY LEARNING CENTRES COVERING CHRISTCHURCH, CANTERBURY, CENTRAL OTAGO, BANKS PENINSULA AND THE WEST COAST - AND HAS DONE SO FOR OVER 100 YEARS
- AS THE PLACE LOCAL KIDS COME TO LEARN, PLAY AND HAVE FUN.