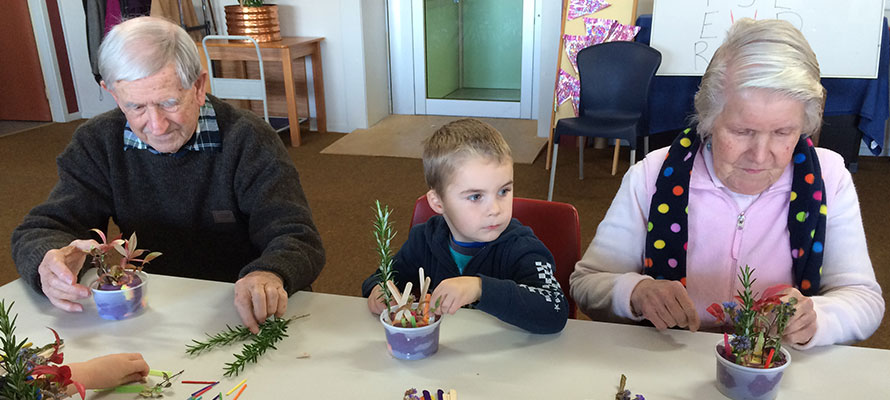 | | | |
| --- | --- | --- |
| | | Even after seven years of meeting together, the bond between Kidsfirst Richmond and the Evergreen Club from down the road has only grown stronger... |
OUR TOP STORIES:

This community connection is a great point of inspiration for our kindergartens and early learning centres.

The Evergreen Club is a day activity programme for older people who are seeking additional support in improving their everyday health and wellbeing.

Kidsfirst Richmond kindergarten heads along to play games, sing songs, partake in some gentle exercise, complete puzzles or read with those attending the club. Teacher Marilyn Grundy says that the children get as much out of it as the adults do.

"As a kindergarten we love doing things in the community, and the fun and laughter flows both ways between the adults and the children. It's fantastic for building their social skills, and having experiences outside of the immediate kindergarten environment," she says.

QUICK READ

Every month, several tamariki from Kidfirst Richmond walk down with a teacher and parent helper to spend the morning with participants in the Delta Community Support Trust's Evergreen Club.
KIDSFIRST KINDERGARTENS ARE A NOT FOR PROFIT ASSOCIATION THAT HAS DEVELOPED AND MAINTAINED KINDERGARTENS IN CHRISTCHURCH, CANTERBURY AND ON THE WEST COAST FOR OVER 100 YEARS - AS THE PLACE LOCAL KIDS COME TO LEARN, PLAY AND HAVE FUN.