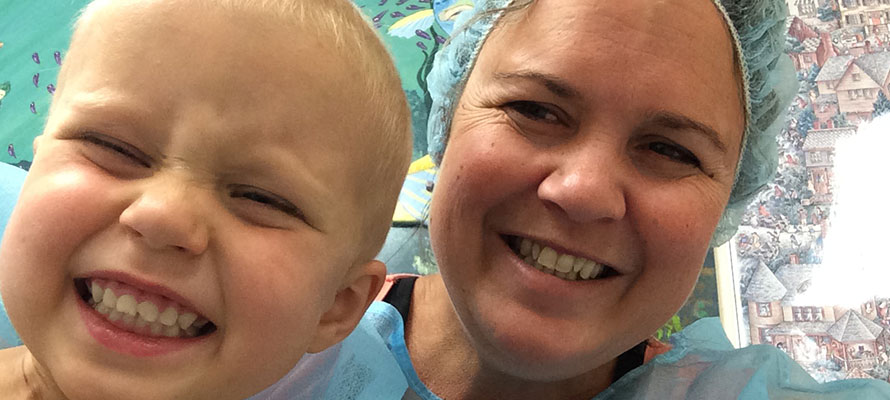 | | | |
| --- | --- | --- |
| | | We encounter inspiration even at the hardest of times. |
OUR TOP STORIES:

One of the closest children in the Kidsfirst Karoro community, Izzy Boere, was diagnosed with acute lymphoblastic leukaemia on June 10 last year, at the age of two. Izzy's three siblings attended Kidsfirst Karoro and her family live next door to the kindergarten. Izzy and her mother Louise were urgently flown to Christchurch's Child Cancer unit as soon as the blood tests came back, and many tears were shed as people gradually heard the news.

However, through the hard times is when communities rally together and support each other the most. Those around Karoro organised fundraising ventures, meal rosters and offers of support to the family. Together with the local Fire Service, the Baptist Church and Karoro School, many teachers and whānau from the kindergarten were involved in running a Quiz Night and raffle to help the Boere family.

"In February this year, some people participated in the Cancer Society Relay for Life. Our team was proudly called the BIzzy B's, in honour of Izzy," says teacher Raelene Johnson.

Izzy underwent countless medical procedures and spent 10 days and nights in hospital over the period of seven weeks, mainly at Ronald MacDonlad House in Christchurch. After just one week into her treatment, she was classed as 'in remission', although the treatment has to go on for another two to three years to ensure a good prognosis. The end date of August 12th 2016 has been given.

"There was just such a great sense of relief for everyone in the community, when we heard the positive prognosis," says Raelene.

"Izzy started at Kidsfirst Karoro early this year wearing a big grin and ready to play! We invited Louise to come to mat time and show the other children Izzy's 300 beads of courage, and explain about her nasal gastric tube. It was a powerful moment, and provided a chance for the other children to ask questions," says Raelene.

"The winter bugs and germs have kept Izzy out of kindergarten for the moment, but she will be back in the summer, between her many trips back to the Christchurch Hospital and the Ronald MacDonald House. What a journey it is!"

QUICK READ

The community of Kidsfirst Karoro, just south of Greymouth, has recently felt the weight of both a devastating diagnosis, and the power of a connected community when times are hard.
KIDSFIRST KINDERGARTENS ARE A NOT FOR PROFIT ASSOCIATION THAT HAS DEVELOPED AND MAINTAINED KINDERGARTENS IN CHRISTCHURCH, CANTERBURY AND ON THE WEST COAST FOR OVER 100 YEARS - AS THE PLACE LOCAL KIDS COME TO LEARN, PLAY AND HAVE FUN.