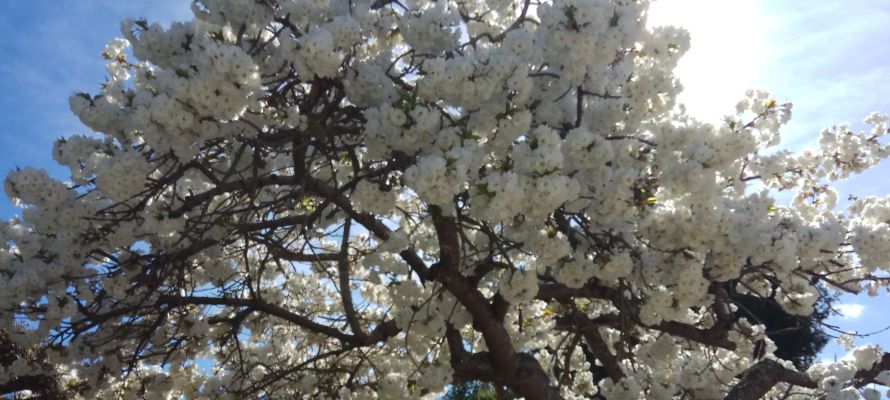 Fun spring festival
Spring brings new appreciation for the beauty of nature. And as our spacious kindergarten big backyards burst back to life, there are great opportunities for fresh, new learning. It could be observing the seasonal changes, mucking in to tidy up the winter garden, researching a favourite spring baby animal or planting new seedlings for the coming summer/autumn harvest.

FIND OUT WHY WE'RE JUST BETTER BECAUSE...

Kidsfirst Hoon Hay marked the arrival of the new season with its own fantastic spring festival that included a visit from some friendly farm animals - three ponies, a calf, a baby goat, guinea pigs, a rabbit, chickens, a pet rat and an alpaca.

The kindergarten's beautiful cherry tree had just burst into flower a few days prior making the perfect spring backdrop for their festival.

"The children took turns to have pony rides, feed the calf and goat, to gently pat the animals and brush their coats," says head teacher, Zdenka Reading.

"We also gifted each of our tamariki a wrap free lunch box, packed with healthy food and complete with colourful names and stickers."

There'll be plenty more healthy snacks on offer when children can harvest beans, radishes, carrots, spinach and tomatoes from the little spring seedling plants they've been taking care of, in preparation to transplant to the kindergarten verge garden.

.

Kidsfirst Kindergartens
Head Office, 43 Birmingham Drive, Middleton, Christchurch 8024
+64 3 338 1303 email: questions@kidsfirst.org.nz
Postal Details: Kidsfirst Kindergartens, PO Box 8089, Christchurch 8440
KIDSFIRST KINDERGARTENS ARE A NOT FOR PROFIT ASSOCIATION WITH OVER 70 KINDERGARTENS AND EARLY LEARNING CENTRES COVERING CHRISTCHURCH, CANTERBURY, CENTRAL OTAGO, BANKS PENINSULA AND THE WEST COAST - AND HAS DONE SO FOR OVER 100 YEARS
- AS THE PLACE LOCAL KIDS COME TO LEARN, PLAY AND HAVE FUN.