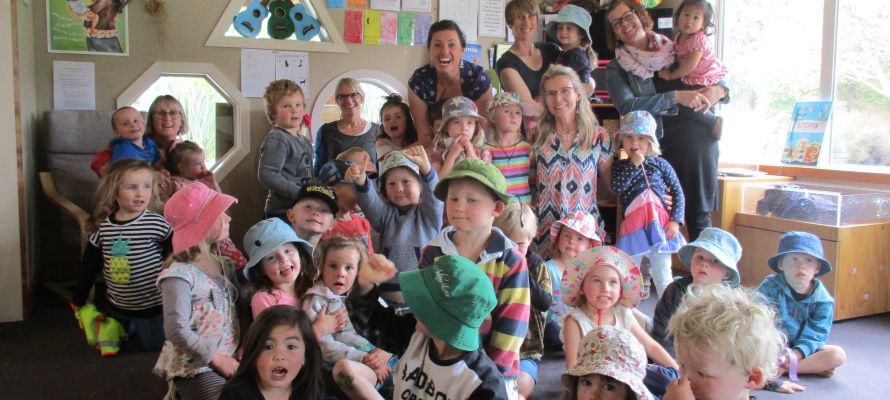 A visit from Suzy Cato
Music, song and movement is fun for little ones at kindergarten and brings lots of developmental benefits along the way, helping with not only language growth and positive social interaction but also making those all important left/right brain connections.

FIND OUT WHY WE'RE JUST BETTER BECAUSE...

We love having visitors to kindergarten and Kidsfirst Hawea recently welcomed an extra special one.

To the delight of tamariki, the talented Suzy Cato popped by, as part of her visit to Central Otago.

"She sang alongside fellow children's music artist (and kindy mum) Anna Van Riel," says Kidsfirst Hawea head teacher, Kylie Arnesen.

"We'd also like to wish Anna good luck with the release of her brand new children's album 'Fishing with the Stars'!"

Did you know?

Music stimulates left/right brain connections, helping body and mind work together.

Listening to music helps children hone the different sounds and meaning of words.

Dancing to music builds motor skills and allows the freedom of self-expression.

.
Information including that about fees, services and promotional activities were correct at the date of publication of news stories but may since have changed. Please check with us to ensure information is current.