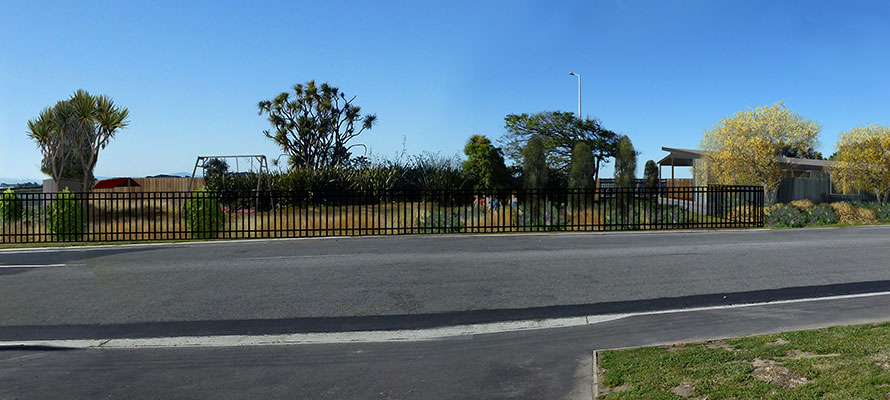 Kidsfirst Kindergartens The Bays begins.
Getting the go ahead with resource consent to begin our latest kindergarten project Kidsfirst The Bays, was welcome news for local families and the community in the Mount Pleasant area.

FIND OUT WHY WE'RE JUST BETTER BECAUSE...

At Kidsfirst, we work hard to provide quality early childhood education in our local neighbourhoods.

Sadly, following the Canterbury earthquakes our Mt Pleasant kindergarten building had to be demolished. Planning to build a brand new facility got underway in January 2015, however resource consent approval took nearly two years - so getting the go ahead was welcome news.

The Project Team was in high-spirits following the decision, as this meant the end was in sight for the Kidsfirst Mount Pleasant teaching team and families who had operated out of a local church hall since 2011.

Construction on Kidsfirst Kindergartens The Bays, on McCormacks Bay Road Reserve, began in 2018.

With stunning views across the estuary, a large, tree-filled back yard and state of the art playground it makes a fantastic addition to the already 70 plus kindergartens in the Kidsfirst family spanning Canterbury, Banks Peninsula, the West Coast and Central Otago.

Some of the ideas we've incorporated into the plans are

Big openings connecting the indoor space to wide decks with good shade

Space on the wall for displaying the children's artwork – high and low

Solar energy system

Big storage areas

Resource room open to activity area with art sink benches for both adults and children

High ceilings

Office

Staff room

Whānau space - a place for parents to gather in the activity room (close to our kitchen)

Good heating and cooling systems

Open, accessible kitchen

Natural colours/cladding.

These are some of the things that we think will make a world of difference and help to create a wonderful, stimulating learning environment for our tamariki.

The new Kindergarten will follow Kidsfirst Kindergarten's Design Principles with a physical environment which:

encourages critical thought, wonderment and enquiry

provides challenges, and opportunities for risk-taking, and intellectual stimulation

is inclusive for all

reflects the wairua of the community -
spiritual, physical, look, feel, attitude, cultural and natural

empowers tamariki and whānau to have a greater awareness and understand responsibility to the community.

Kidsfirst The Bays has been an exciting project for all of us and one that has, at times, had its struggles. However, we are so excited about the way forward and what the future holds for The Bays.

Kidsfirst The Bays offers 30 free hours per week for children aged 2-5 (some conditions apply), will remain open through term breaks and has space available for up to forty children. It caters to young families in the Redcliffs, Mount Pleasant, Heathcote and Ferrymead areas.

Read more here about how its coastal setting influenced the design of Kidsfirst Kindergartens The Bays.

.

Kidsfirst Kindergartens
Head Office, 43 Birmingham Drive, Middleton, Christchurch 8024
+64 3 338 1303 email: questions@kidsfirst.org.nz
Postal Details: Kidsfirst Kindergartens, PO Box 8089, Christchurch 8440
KIDSFIRST KINDERGARTENS ARE A NOT FOR PROFIT ASSOCIATION WITH OVER 70 KINDERGARTENS AND EARLY LEARNING CENTRES COVERING CHRISTCHURCH, CANTERBURY, CENTRAL OTAGO, BANKS PENINSULA AND THE WEST COAST - AND HAS DONE SO FOR OVER 100 YEARS
- AS THE PLACE LOCAL KIDS COME TO LEARN, PLAY AND HAVE FUN.