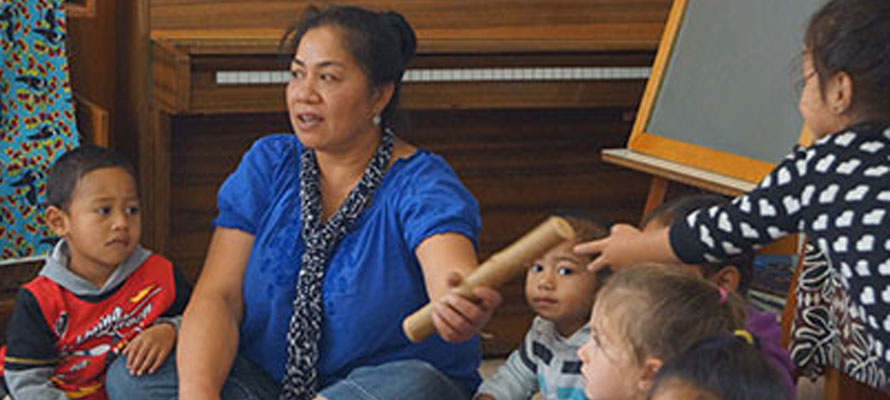 | | | |
| --- | --- | --- |
| | | As a new team the teachers at Kidsfirst Hoon Hay have focused on building relationships both within and beyond their kindergarten... |
OUR TOP STORIES

Kindergarten is all about making connections within the local community, a value that is truly embedded in the Kidsfirst Hoon Hay culture.

"It remains a footprint forged by past teachers and valued by our present teaching team," says Head Teacher, Felicity Jenkins.

As a 'meet your neighbour' focus, Kidsfirst Hoon Hay invited the children, kaiako (teachers) and whānau from Te kohanga Reo o Te Whānau Tahi, for a celebration lunch.

Te kohanga Reo o Te Whānau Tahi is the total immersion Maori language early childhood centre, over the back fence from the kindergarten and also nestled near the local school.

The children were enchanted to watch each other perform their mihi (greeting), waiata (song) and different aspects of their culture. Shared kai with their new friends, topped a great day.

"The teachers and I were so proud of the children as they took turns, included others in their play themes and showed genuine interest in making their peers feel a sense of belonging at kindergarten," says Felicity.

The teachers were delighted with the day. They really enjoyed sharing knowledge and understanding of each other's environment, pedagogy, curriculum and how they value and view children's learning.

"We felt like relationships grew, conversations became lighter and laughter filled the air as the day came to a successful end," Felicity added.

Both have agreed they would absolutely love to meet again, to continue to strengthen their close community connections.

QUICK READ

To foster a sense of community connection, Kidsfirst Hoon Hay invited their neighbours, early childhood centre Te kohanga Reo o Te Whānau Tahi, for a celebration lunch...
and had a fantastic day.
KIDSFIRST KINDERGARTENS ARE A NOT FOR PROFIT ASSOCIATION THAT HAS DEVELOPED AND MAINTAINED KINDERGARTENS IN CHRISTCHURCH, CANTERBURY AND ON THE WEST COAST FOR OVER 100 YEARS - AS THE PLACE LOCAL KIDS COME TO LEARN, PLAY AND HAVE FUN.