Avonhead
Enrolment or waitlist enquiries
49 Staveley St,
Avonhead,
Christchurch
Kindy webpage
www.kidsfirst.co.nz/avonhead
Welcome
Kia Ora
Our Teachers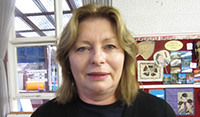 Andrea Sullivan
Head Teacher
Bachelor of Teaching and Learning (ECE)
Shannon Churchill
Teacher
Bachelor of Teaching and Learning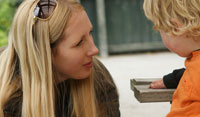 Cathy Tunnicliffe
Teacher
Bachelor of Teaching and Learning
Sarah Donald
Teacher
Bachelor of Teaching and Learning (ECE)
Jane Dorgan
Teacher
Bachelor of Education
Diploma of Teaching (ECE)

Our Professional Leaders are an important member of our teaching team. Based at Kidsfirst Head Office, they are on-site regularly to observe our programme, give us feedback and professional support, and encourage us toward continuous educational improvement. Please feel free to talk with them about your child's kindergarten/centre experience...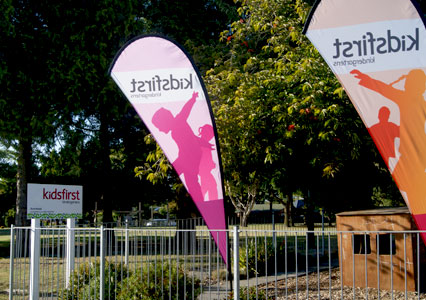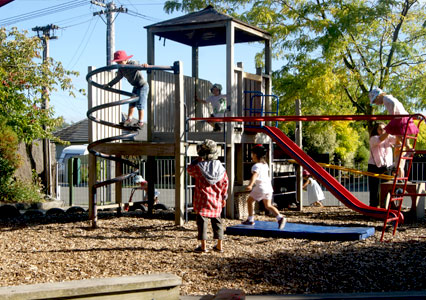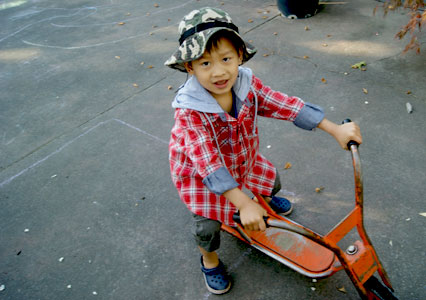 Behind our gate you will hear and see engaged children aged 2 – 5 years enjoying our large and leafy outdoor space. Tamariki here have freedom to explore, connect with other children and learn through play. Visitors often comment on the calm, relaxed yet busy environment they see as they come into the kindergarten. All around you will see children busy at work alongside each other, making choices for play that engage them with the people, the places and the things of our environment and community.
Ngā kaiako (teachers) here at Kidsfirst Kindergartens Avonhead are responsive to the interests, strengths and capabilities of all children aged 2 – 5 years. We get to know our children and their whānau well, fostering respectful relationships to help and support our tamariki succeed with their learning. Here, children are first and foremost valued, celebrated and affirmed for who they are and what they bring to their learning. We ignite an excitement for learning in children by recognising and responding to a child's individual interests. Play is essential to learning and development in our tamariki, and our programme is based on exploration, inquiry, creativity, and a strong focus on sustainability.
Our Hours Are...
| Session | Mon | Tue | Wed | Thu | Fri |
| --- | --- | --- | --- | --- | --- |
| Full-day | 8:30-14:30 | 8:30-14:30 | 8:30-14:30 | 8:30-14:30 | 8:30-14:30 |
| Morning | 8:30-12:30 | 8:30-12:30 | 8:30-12:30 | 8:30-12:30 | 8:30-12:30 |
We are able to talk to parents and caregivers most of the time, so please make an appointment if you'd like to do this. EMAIL US HERE
Kidsfirst Kindergartens Avonhead is a well-resourced kindergarten with a spacious, welcoming, and attractive and child-centred environment for children aged 2 – 5 years. Our indoor space provides lots of opportunities to try new things, inspire curiosity and develop creativity through play. We work to provide an atmosphere full of fun in an environment that gives our children independence and sense of belonging. We foster sustainable practices both within the kindergarten and in the community to create a passion for care and respect of the natural world, promoting kaitiakitanga (guardianship) of our world. Children have the opportunity to care and learn about the natural environment and the living world through exploration, curiosity and hand-on experiences within the garden.
Our outside area has lots of room for children to be challenged, to explore and to develop their physical skills, with a variety of moveable equipment that allows children to set their own challenges. Green grass, barked areas, gardens, areas to experience physical challenges such as climbing trees, and equipment specially designed to support children's physical growth and development are features. Our big trees provide shelter outside in all weather, and we have peaceful, quiet areas for calm and reflection.
We have an 'open door' approach - whānau are welcome to stay at any time. The notion of community and connectedness is important here, it's at the heart of what we do. We value the relationships we build with our whānau/families, and look forward to making new connections, embracing the multiculturalism and diversity of our community. The language, culture and identity of our families is highly respected and valued - whānau/ families are viewed as significant partners, and are included in our early learning journey. Whānau are encouraged to be involved at our kindergarten in whatever way suits – through a helpful hand now and then, or by just joining us for a part of our day.
You'll often see us out and about in our community, using the opportunity to help our tamariki make connections to and feel a part of life in the wider community, and supporting them to make sense of their place in it. We have strong links with our local primary schools, which supports the transition to school for you and your child, as he/she moves on from Kindergarten.
Our kindergarten operates for six hours each day, from 8.30am – 2.30pm. This works really well if you have older children going to school as you can do the drop offs and pick-ups at the same time.
We would recommend that you enrol for at least two full days – building up to five days. This gives our teachers time to get to know your child and gives consistency around supporting their learning.
Come in any time – we'll show you around and make you welcome!