Frankton
Enrolment or waitlist enquiries
13 Robertson Street,
Frankton,
Queenstown
Kindy webpage
www.kidsfirst.co.nz/frankton
Welcome
Kia Ora
Our Teachers
Diana Holden
Head Teacher
Diploma of Teaching
Shona Macpherson
Teacher
Higher Diploma of Teaching
Heather Aird-Lewis
Teacher
Bachelor of Education
Diploma of Teaching (ECE)
Alice Gallaway
Teacher
Bachelor of Arts
Diploma of Teaching (ECE)
NZ Free Kindergarten Union Diploma
Fiona Wallen
Teacher
Graduate Diploma of Teaching (ECE)

Our Professional Leaders are an important member of our teaching team. Based at Kidsfirst Head Office, they are on-site regularly to observe our programme, give us feedback and professional support, and encourage us toward continuous educational improvement. Please feel free to talk with them about your child's kindergarten/centre experience...
Our PL is
Susan Szentivanyi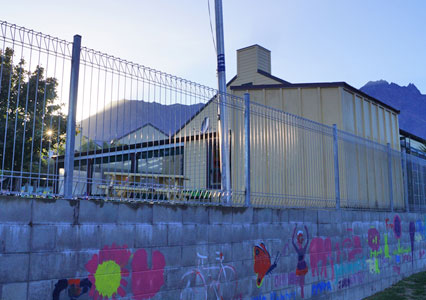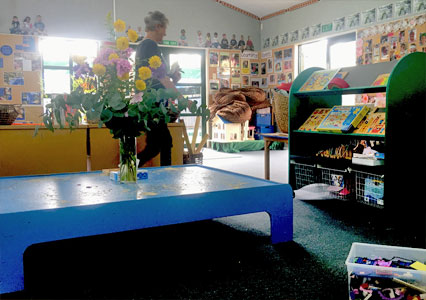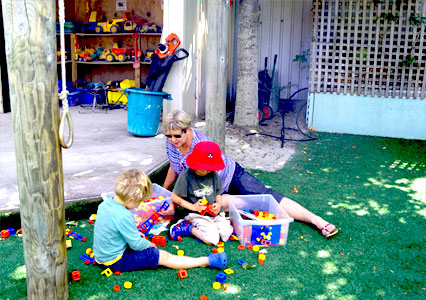 Our Hours Are...
| Session | Mon | Tue | Wed | Thu | Fri |
| --- | --- | --- | --- | --- | --- |
| Full-day | 8:30-14:30 | 8:30-14:30 | 8:30-14:30 | 8:30-14:30 | 8:30-14:30 |
We are able to talk to parents and caregivers most of the time, so please make an appointment if you'd like to do this. EMAIL US HERE
Our Session Times
Your child can come to our kindergarten for up to 6 hours a day, Monday to Friday, during our 4 kindergarten terms.
These terms echo the terms your child will have when they start school.

You can read more here about what's been happening in our archive of stories about Kidsfirst Kindergartens, the fun we have, the processes and learning outcomes that result and why we're such a great start for your child.
KIA ORA
•
TALOFA LAVA
•
MALO E LELEI
•
FAKALOFA LAHI ATU
•
NAMASTE • KIA ORANA NISA BULA • TALOHA NI
•
N
I
HAO •
NAU MAI, TAUTI MAI, HAERE MAI • WELCOME!
You'll find us at the base of the Remarkable Mountains, in the heart of the Frankton community. Kidsfirst Kindergartens Frankton is situated down a quiet cul-de-sac with ample parking, overlooking the Kawarau River and across to Lake Wakatipu. We're so lucky to have panoramic mountain views and a natural, changing landscape to inspire our children's imagination and learning every day! By connecting with nature through sustainable practices, children at Frankton Kindergarten are competent and capable guardians/kaitiaki of our unique place in Aotearoa New Zealand, and ultimately the wider world.
Our diverse team of qualified kaiako (teachers) provide a programme which is responsive to children's strengths, interests and challenges, and the rich cultural diversity of the kindergarten community is valued and celebrated here through daily happenings. Children aged 2 – 5 years at Kidsfirst Frankton drive their own learning and take responsibility for making their own choices in free play. The children create their own challenges and are supported to achieve their goals. Manaakitanga and relationships are the foundation of our philosophy and we strive for every child to be happy and healthy during their learning journey.
Our spacious, modern, purpose-built kindergarten features a large covered deck which enables outside play to happen in all weathers. Inside, Frankton is a light-filled, stimulating play space that is richly resourced with teaching and learning materials to support child initiated and directed learning. It caters for quiet learning spaces as well as large group times for our tamariki.
Outside, our big back yard gives tamariki lots of opportunities to explore, be curious and discover through the natural world. Green grass, barked areas, gardens, areas to experience physical challenges such as climbing trees, and equipment specially designed to support children's physical growth and development are features. Tamariki at Frankton Kindergarten choose from and learn to use a range of real resources such as saws, hammers, nails, gardening equipment, spades and shovels. In using this equipment, they learn about managing risk and making safe choices for meaningful play.
Whānau involvement in children's learning and developing is important to us, building strong links between home and kindergarten. Trusting, caring and respectful relationships are key to our success in supporting and facilitating children's learning. Parents and whānau are integral to the function of the kindergarten, have a strong sense of belonging and contribute in many ways. From discussions about their aspirations for children and spending time with us in session, to sharing their knowledge and strengths with kaiako/teachers and children. The language, culture and identity of our families is highly respected and valued - whānau/ families are viewed as significant partners, and are included in our early learning journey.
At Kidsfirst Kindergartens Frankton we have an 'open door', approach, and whānau are welcome to stay at any time - community and connectedness is important here. It's at the heart of what we do. We have strong links with our local primary schools and value the Tuakana-Teina opportunities as their Leadership Programme visits weekly. Building strong ties supports the transition to school for you and your child, as he/she moves on from Kindergarten.
Our kindergarten operates for six hours each day, from 8.30am – 2.30pm. This works really well if you have older children going to school as you can do the drop offs and pick-ups at the same time. We would recommend that you enrol for at least two full days – building up to five days. This gives our teachers time to get to know your child and gives consistency around supporting their learning.
Come in any time, we are very proud of our unique learning environment and would love to show you around. Kidsfirst Kindergartens Frankton is a wonderful place to learn!

There's always a lot happening in our area. Kidsfirst Kindergartens are so much a part of our local communities. Here's an idea of some of the things that our other kindergartens in the region are doing.
READ MORE BY CHECKING OUT OUR ONLINE NEWS MAGAZINE