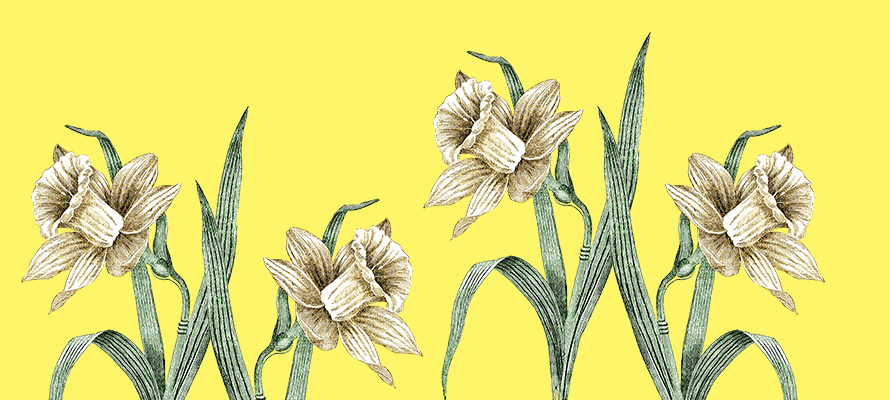 | | | |
| --- | --- | --- |
| | | Our kindergarten's have had a long association with beautiful daffodils... |
OUR TOP STORIES

NEWS FROM AROUND

CENTRAL OTAGO

The bright yellow pop of daffodils is the first hint of sunny colour to call in the new season. Reminiscent of the time women with bouquets of fragrant daffodils and rattling donation boxes were synonymous with kindergarten.

For over fifty years this cheerful trumpeted flower fulfilled a very special role as a kindergarten fundraiser. Freshly picked flowers, generously donated by Sir Heaton Rhodes from his Tai Tapu homestead, were sold to raise money for the kindergartens of Christchurch - we were the original 'daffodil day' way back in 1911. The daffodil has since become a symbol of cancer charities the world over.

Popping up in art and literarture throughout history the name daffodil originally derived from the word 'asphodel' - meaning a slender leaved, long stemmed Eurasian plant of the lily family. From at least the 16th century 'daffadowndilly' appeared as the charming alternate name for this lovely flower. Daffodils are the national flower of Wales and have long been associated with spring festivals and celebration.

A daffodil features in this 1987 kindergarten fancy dress photo.

These bright and breezy spring flowers played a big part in Kidsfirst kindergarten centenary 1911-2011 commemorations too. Kidsfirst Northcote Kindergarten dressed in yellow and planted 100 bright, golden daffodils to spring up in 100 different places around their kindergarten.

In fact many of our kindergarten's celebrated being '100 Years Young' with spring flowers and a fresh garden project. Kidsfirst Hornby sowed 100 vibrant tulip bulbs. Each child took a bulb in their own little basket and planted them, one by one, in the kindy's front garden, with the help of the teachers.

Is was a great way to help little minds visualize such a big number and a great lesson in understanding that if we nurture the environment we live in, we are rewarded with its bounty and colourful beauty, as the season's change year in, year out.

And it's always lovely to watch the welcome return of daffodils in the Spring.

QUICK READ

Bright, yellow daffodils are often the first spring flowers to bloom in kindergarten back yards. They have a special place in our history too.
KIDSFIRST KINDERGARTENS ARE A NOT FOR PROFIT ASSOCIATION THAT HAS DEVELOPED AND MAINTAINED KINDERGARTENS IN CHRISTCHURCH, CANTERBURY AND ON THE WEST COAST FOR OVER 100 YEARS - AS THE PLACE LOCAL KIDS COME TO LEARN, PLAY AND HAVE FUN.