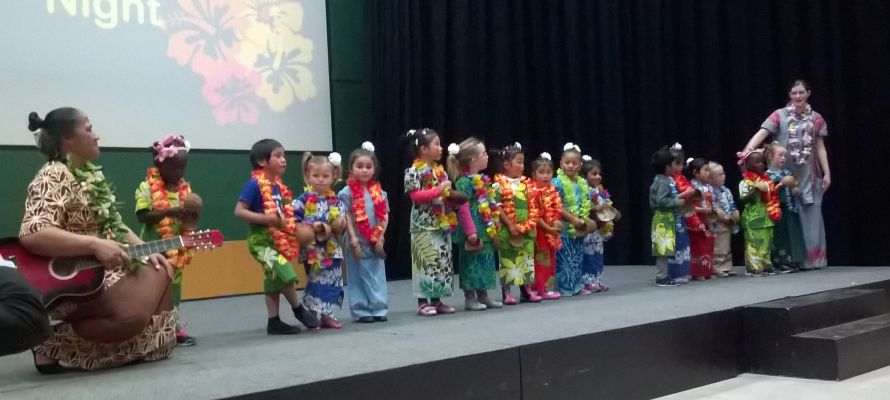 | | | |
| --- | --- | --- |
| | | In the Pacific Islands the word 'fiafia' has many meanings like: 'celebration', 'get-together' or 'happy' - all great ways to describe the festive vibe at Hornby's Pasifika evening. |
OUR TOP STORIES

NEWS FROM AROUND

CENTRAL OTAGO

Each year the Hornby learning cluster organizes the 'Fiafia' Pasifika celebration held at Hornby High School. This year - for the first time - an early childhood centre was invited to be a part of it all.

Sixteen children from Kidsfirst Hornby kindergarten attended the event, dressed in colourful, traditional attire to perform four Samoan songs set to dance. Their cultural performance was met with huge applause and praise.

"We are very proud, they did incredibly well," says Kidsfirst Hornby Teacher, Agia Latu.

They had practiced for weeks with all of the kindergarten children (not just the group attending) at mat times and throughout other times of the day.

"We are a very culturally diverse kindergarten and it was a wonderful opportunity for children to experience new things and to become more culturally aware," says Agia.

Aiga headlined the whole project. She organised the evening, arranged the songs and dance choreography and made the amazing costumes herself!

As a special thank you for all of her hard work, Aiga received a lovely flowering plant and chocolates, a collective present from the teachers.

"To reward an excellent, confident performance by the children the kindergarten also arranged a certificate ceremony and gave out coconut shell's packed with some treats like lollies and stickers," says Teacher, Kelly Watson.

Kelly laughs, "…we also had to come up with lots of imaginative ways to use up all of the coconut flesh that we had hollowed out of the shells!"

QUICK READ

This group of talented youngsters from Kidsfirst Hornby got a huge applause for their cultural performance at the Hornby learning cluster 'Fiafia' Pasifika celebration.
KIDSFIRST KINDERGARTENS ARE A NOT FOR PROFIT ASSOCIATION THAT HAS DEVELOPED AND MAINTAINED KINDERGARTENS IN CHRISTCHURCH, CANTERBURY AND ON THE WEST COAST FOR OVER 100 YEARS - AS THE PLACE LOCAL KIDS COME TO LEARN, PLAY AND HAVE FUN.