Follow the pathway of knowledge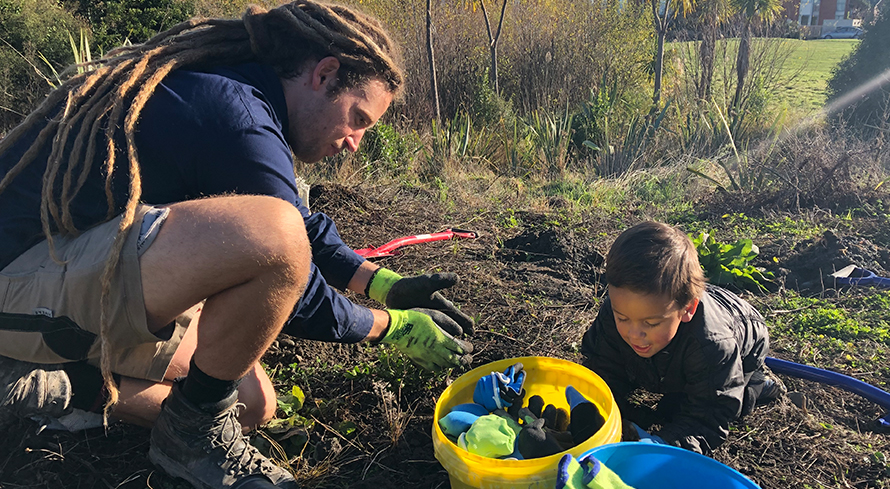 One of the great things about learning is that once a child's interest is sparked, it will often follow a pathway that takes them on a special learning journey.
This can happen in a lot of ways. A great example is Kidsfirst Belfast going on well-being walks at their local Styx Mill Conservation Reserve. The walks have led to a wonderful series of new experiences and continued learning for tamariki.
"Every few weeks we take a group of children walking at the Reserve," says teacher, Alissa Jardine. "We're learning to be good kaitiakitanga (guardians) of our environment while enjoying all the mental and physical benefits of time spent in nature."
One of their walks was made particularly special when Kaumātua (Māori community elder) Teoti Jardine, gifted the kindergarten a special karakia to say each visit.
Another time, while exploring the Reserve, they met a group from the local Christchurch City Council, clearing an area of land partly destroyed by fire.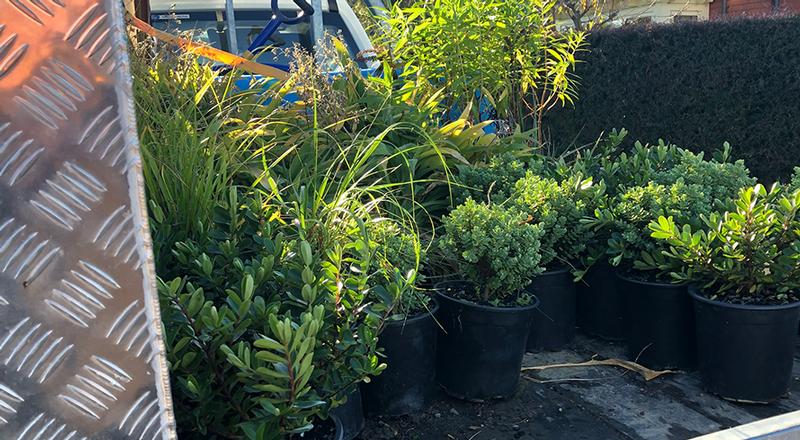 Tamariki took such an interest that the Council said they'd be happy to stay in touch and they could return to help out when the area was ready to be re-generated with new plantings. A few months later the date was set.
"We had a fantastic morning with the Council Rangers who'd pre-dug holes for the new plantings of hebe and harakeke (flax) and brought along shovels and gloves for the children to use," says Alissa.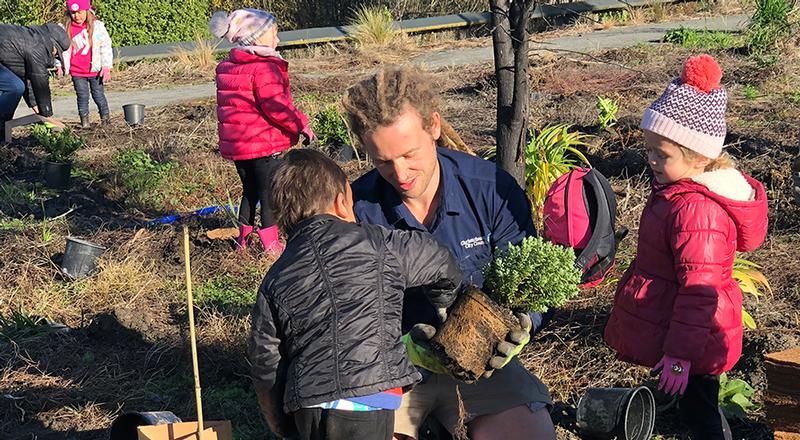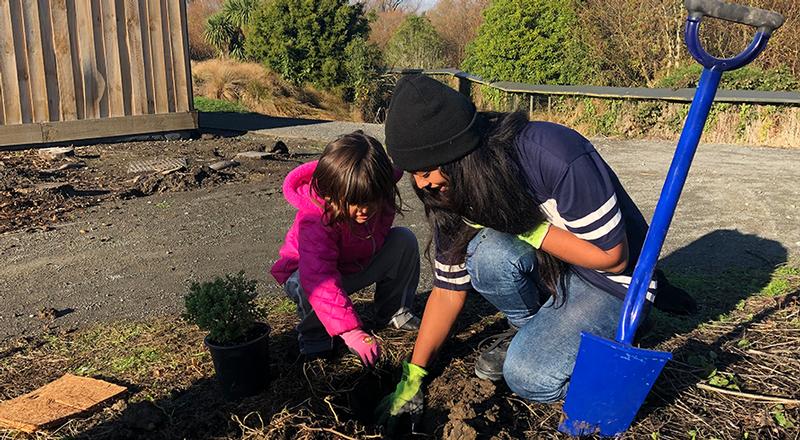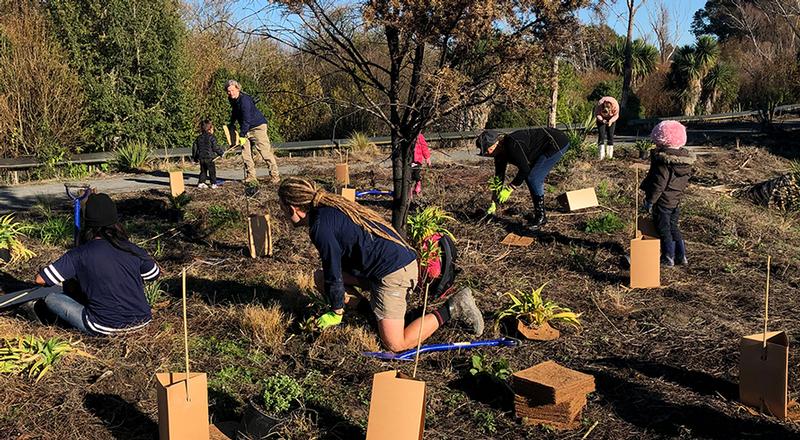 "They shared lots of environmental knowledge such as how the Reserve perimeter fence helps to protect the native plants and birdlife from predators."
"Also, how mulch not only feeds the soil so it can support new growth but acts like a warm blanket for the seedling. And, that cardboard sleeves protect the plant from hungry rabbits and the wind."
"It was such a great way to reinforce our learning around community involvement and some of the different ways we can help to look after nature," says Alissa.
"Each child stood with pride next to their planting. Now every time we visit we can continue to look after, care for and chart each plants growth."
"We'll also go back in springtime when they'll be in flower, attracting bees, butterflies and insects."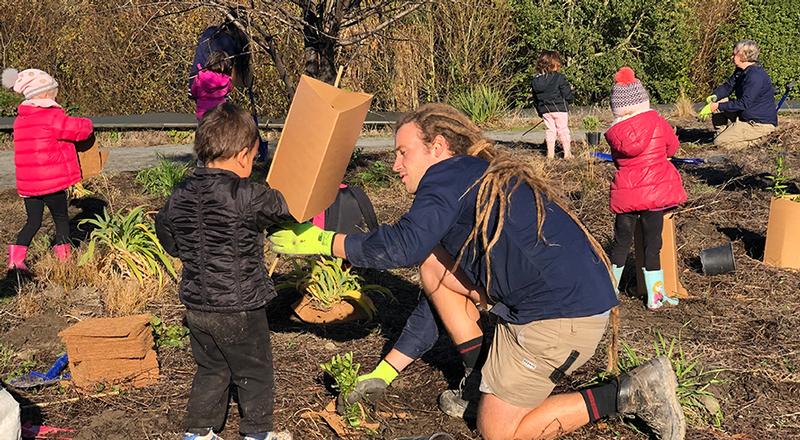 What a fantastic example of encouraging a continuity of learning, alongside scientific and sustainable practices. However, that's not where the story ends…
The intention is for one of the Council Rangers, Matthew, to take this learning even further with a visit to kindergarten to talk more about plants, birds, our natural world and sustainability.
"The children were particularly fascinated by Matthew's amazingly long dreadlocks!" says Alissa. "And it will be a real treat to have him visit us at kindergarten."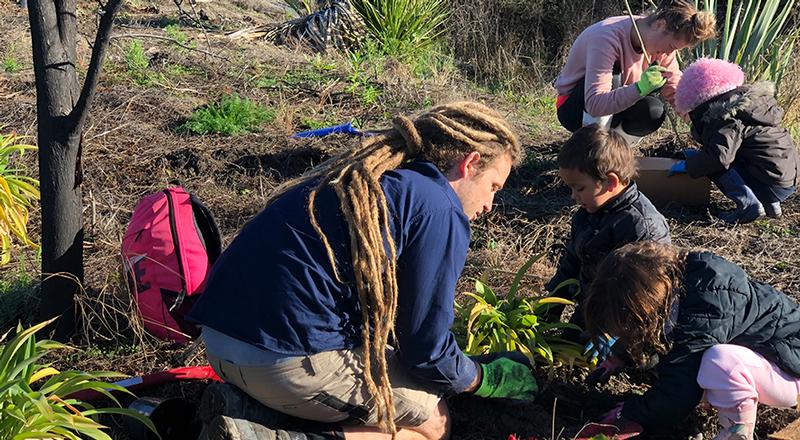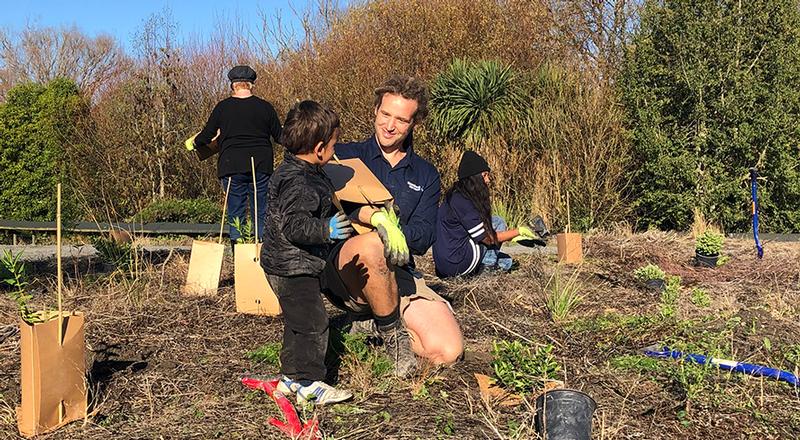 Hapaitia te ara tika pumau ai te rangatiratanga mo nga uri whakatipu.
Foster the pathway of knowledge to strength, independence and growth for future generations.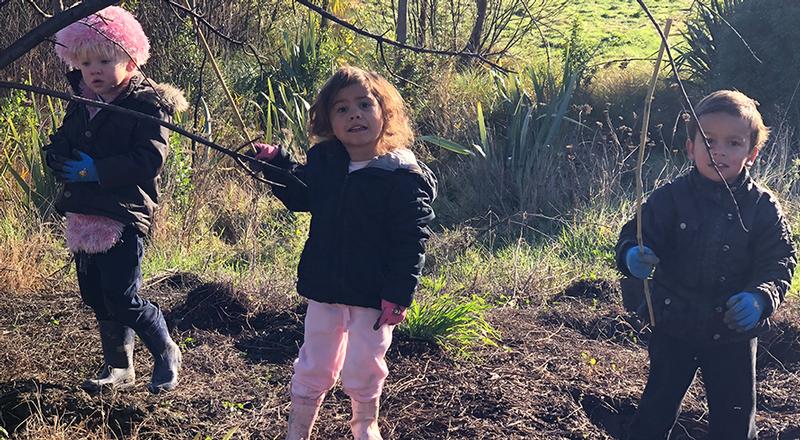 Read more stories...

Nau mai, Tauti mai, Haere mai
Information including that about fees, services and promotional activities were correct at the date of publication of news stories but may since have changed. Please check with us to ensure information is current.