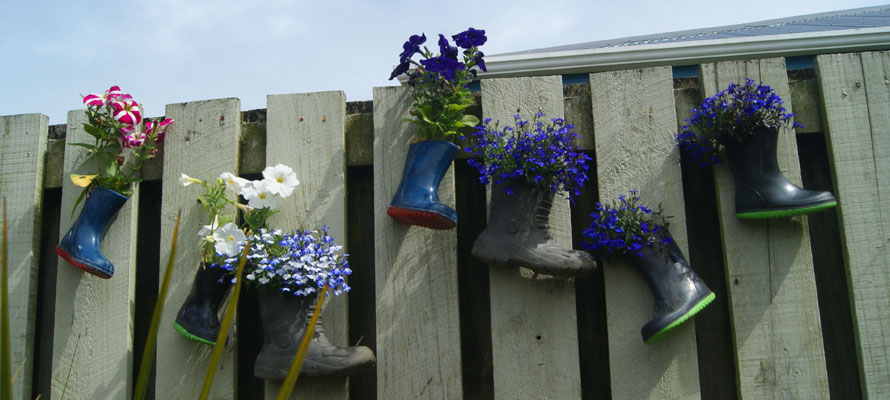 | | | |
| --- | --- | --- |
| | | It isn't just the vegetable gardens that flourish at Kidsfirst Kindergartens, so do imaginations - as these examples show... |
SOME OF OUR STORIES

Our Kidsfirst Kindys are great at recycling, and Kidsfirst Greymouth and Kidsfirst Halswell have found a great way to do it in style!

Both kindys have asked for parents and children to donate old gumboots to the kindy, which are then turned into pot plants.

Filled with all sorts of beautiful flowers throughout the seasons, these decorate the fence at Kidsfirst Greymouth, and the verandah at Kidsfirst Halswell and many other kindergartens too.

We love their kiwi ingenuity and the Kidsfirst can-do attitude when it comes to these sorts of things. Make sure you pop round to check them out!




QUICK READ

In a remarkably 'kiwi' use of resources, both Kidsfirst Halwswell and Kidsfirst Greymouth are using gumboot pot plants to brighten up their kindys.
KIDSFIRST KINDERGARTENS ARE A NOT FOR PROFIT ASSOCIATION THAT HAS DEVELOPED AND MAINTAINED KINDERGARTENS IN CHRISTCHURCH, CANTERBURY AND ON THE WEST COAST FOR OVER 100 YEARS - AS THE PLACE LOCAL KIDS COME TO LEARN, PLAY AND HAVE FUN.