Sharing fruit and veggies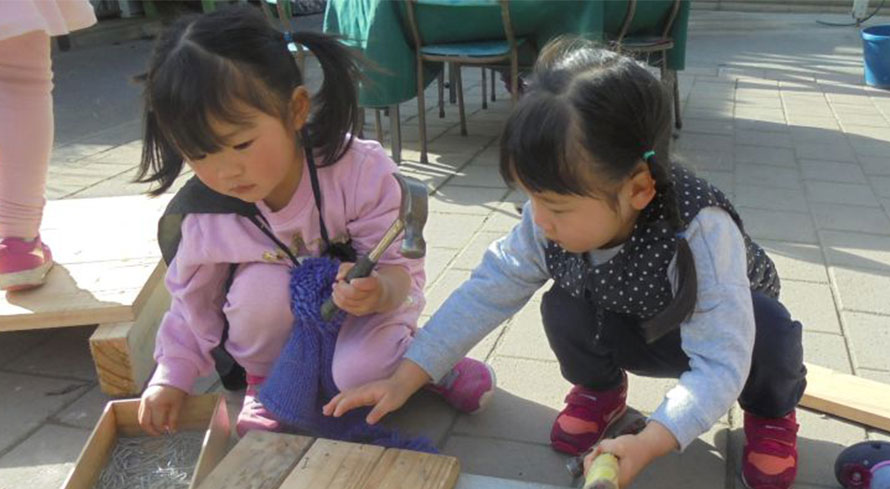 Our kindergartens take pride in our commitment to working together as a community to do our bit for Papatūānuku (the land) and to educate our tamariki of the importance of a more sustainable future.
Keen to share more of what the kindergarten was doing with the local community, Kidsfirst Cotswold Ave saw the idea of a shared fruit and veggie box, thought it would work well in their community and so created an awesome one of their own!
Complete with colourful hand-sewn fabric bunting and proudly named 'Bishops Box' (a nod to the kindergarten's local suburb of Bishopdale) passers-by the kindy can now help themselves - or add to - a supply of fresh produce or pantry goods.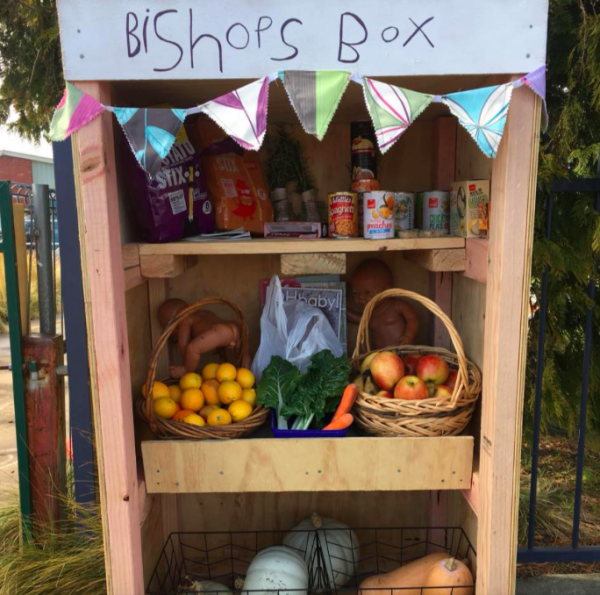 And the locals love it! Here's what some have to say:
"This is an amazing idea to donate food even if once or twice weekly…I will donate next week."
"I got something for my soup - this is really helpful, thank you."
"Great to be able to swap food."
"Great job guys. Well done."
"This is such a blessing."
And from Vinnie, "I helped myself to some fruit for my lunch, thank you!"
So how did the Kidsfirst Cotswold Ave Bishops Box dream become a reality?
After an initial planning and design phase, the box was created at kindergarten with many eager little hands on deck keen to pitch in on the project.
Head teacher, Adele Puddy sorted the admin side, contacting the team responsible for the community sharing sheds nation-wide, who gave advice and help with the signage.
"We were donated a piece of ply and tin for the roof and teamed this with wooden pellets already at kindergarten," says teacher, Kirstyn Cook. "The pellets worked a treat for the shelving."
"Our children got busy pulling out or hammering in nails, while others persisted with the difficult task of sawing off excess wood.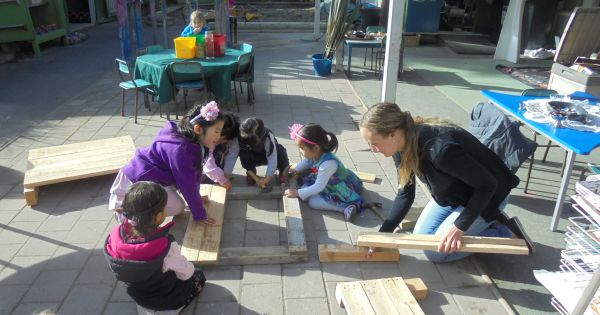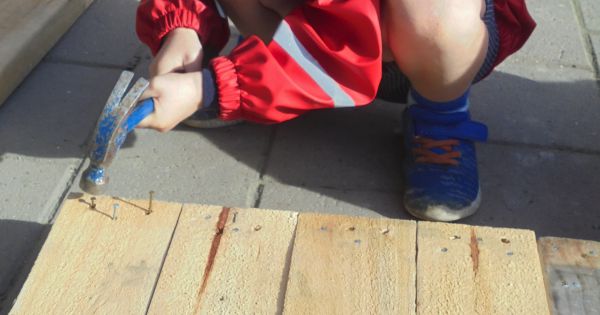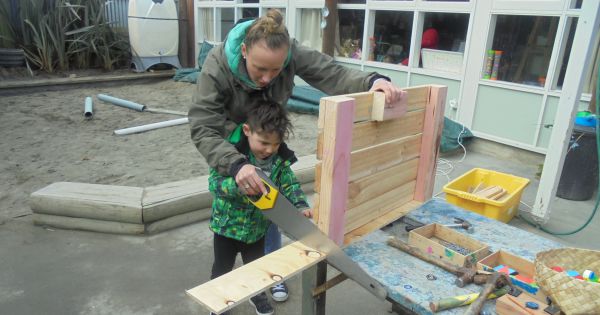 Naming the box was the next task with "Home grown," "The Sharing Shed" or "Koha Kai" (The gift of food) just some of the great suggestions from tamariki and whānau.
Kirstyn says they settled on the name "Bishops Box" as, "it helped bring a little of the communities heritage to life and provided a great opportunity for tamariki to learn more about the history of the place they live – Bishopdale."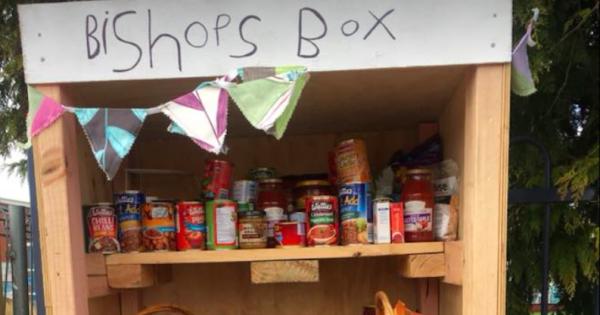 You can check us out on Facebook – https://www.facebook.com/bishopsbox/
Read more stories...

Nau mai, Tauti mai, Haere mai
Information including that about fees, services and promotional activities were correct at the date of publication of news stories but may since have changed. Please check with us to ensure information is current.