Say hello to the Howard family from Hokitika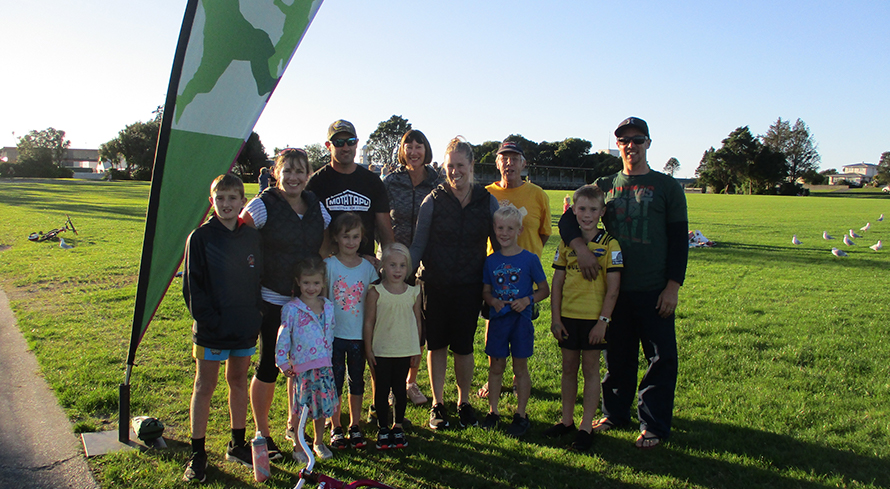 We're so proud that our kindergartens are places where generations of kiwi kids can come to laugh, learn, play and make connections that can often last a lifetime.
Meet the Howard family. They've been a big part of the Kidsfirst Hokitika kindergarten whānau for some time now. As term two comes to a close though, it will mark the end of an era as the kindergarten says goodbye to the youngest member of the family, Meia, as she transitions on to school.
Our story begins with West Coast kindy grandparents, Anne and Chris, who brought their three daughters along for the fun of learning at Hokitika kindergarten, when they were young. The Howard daughters have since grown up and had children of their own.
Now there's a new generation of Howard tamariki – seven in total - who have all enjoyed the fun and laughter of their kindergarten years at Kidsfirst Hokitika!
"This photo (above) of the Howards was taken at our annual trike-a-thon in April – the family have supported this event every year when any of their tamariki were in attendance!" says teacher, Annette Copping.
"Anne and Chris have always been wonderful supporters of our kindy with fundraising support and working bees. As have their three daughters who have all helped to lead and support these kinds of events too."
What a very special family connection over the years!
Read more stories...

Nau mai, Tauti mai, Haere mai
Information including that about fees, services and promotional activities were correct at the date of publication of news stories but may since have changed. Please check with us to ensure information is current.