Celebrating Diwali with creative artworks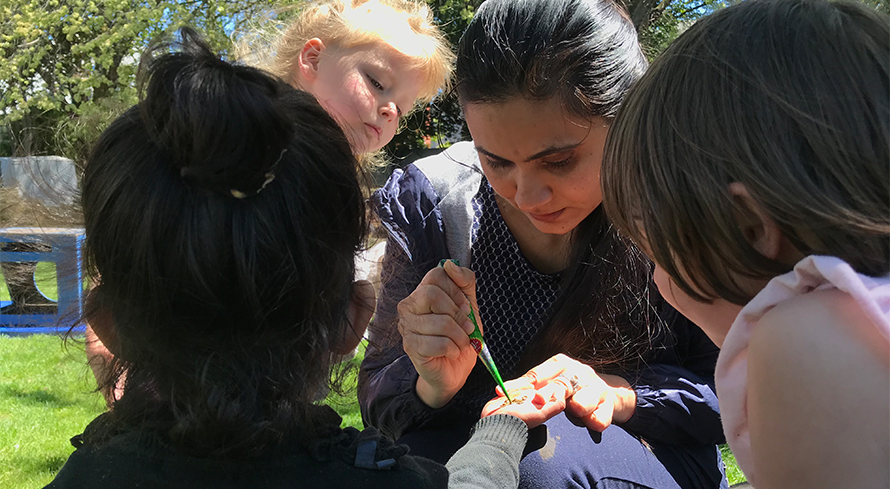 Tamariki and their families enjoyed traditional celebrations during Diwali at Kidsfirst Phillipstown.
Bindu, one of the teachers at Phillipstown, explains that, "Diwali is a great celebration as it has so many aspects that tamariki and their families can get involved with." It brings the kindergarten whānau together.
Originating in the subcontinent of India, Diwali has become the most popular of all Hindu festivals. Although the rituals and names of festive days can vary throughout the regions, the unity and principles remain the same and there are several common traditions.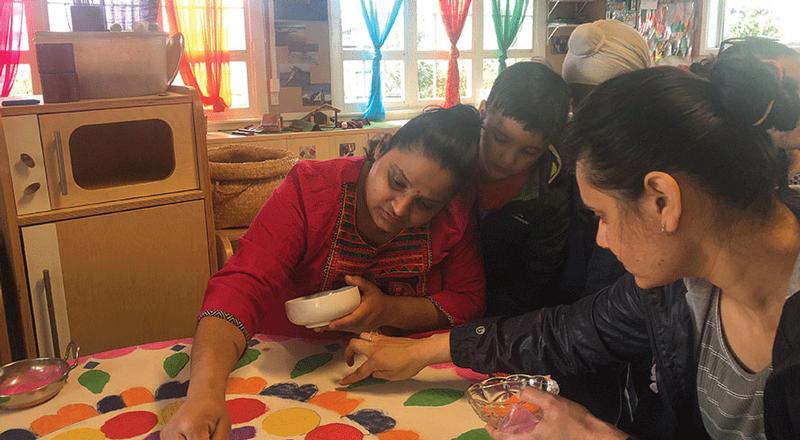 It all started with decorating the quintessential diwali diyas or earthen lamps over two days. This was followed by a day of sweet making. One of the Indian mothers made a coconut barfi (coconut slice) with the tamariki and they enjoyed eating it. Diwali is the time when families exchange sweets and savories with friends and family.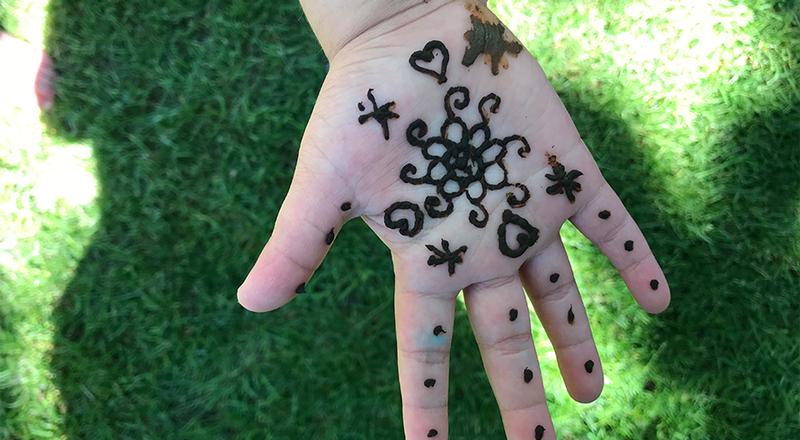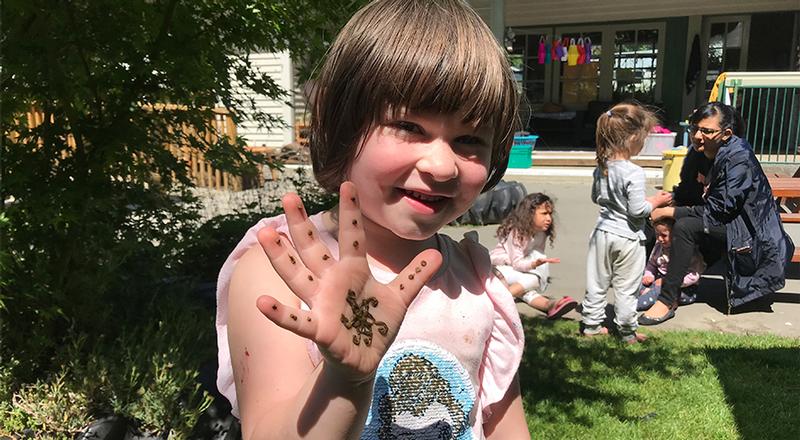 The children and their whānau from Kidsfirst Phillipstown spent one morning together making a beautiful Rangoli, which is one of the most popular traditions. Decorations made from coloured sand and powders are displayed in beautiful designs.
Henna hand painting was also one of the activities, with some of the parents volunteering to help paint the patterns the children chose onto their hands in the traditional style.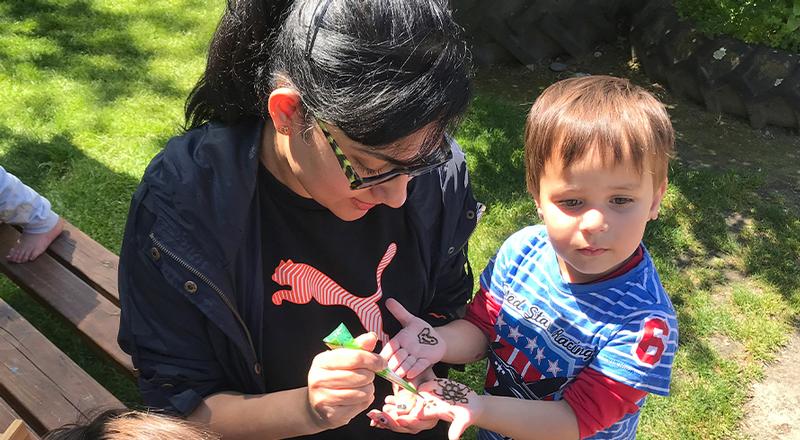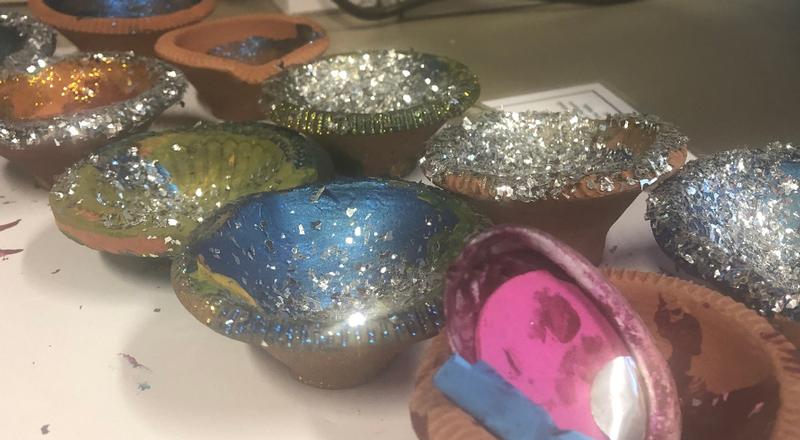 Teacher Bindu says, "Henna is a common aspect in many Indian rituals. Diwali is one of the occasions when women and children apply henna/mehandi on their hands."
Head teacher Kathy says, "It's great to have shared celebrations where we can all work together. Keeping the families involved with what we do every day at kindy is so important."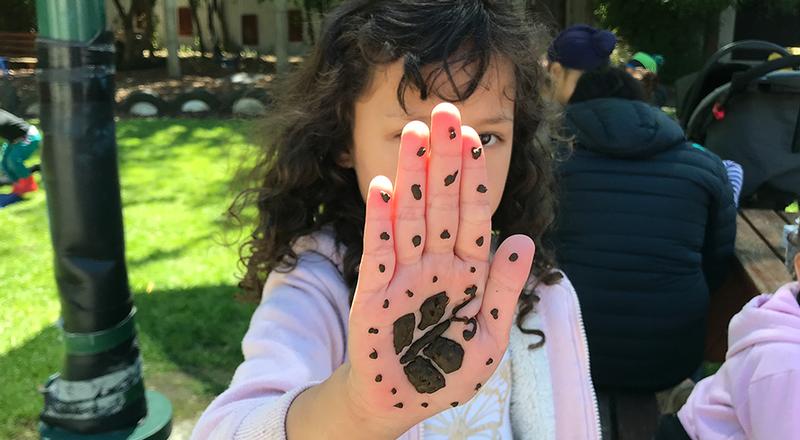 Read more stories...

Nau mai, Tauti mai, Haere mai
Information including that about fees, services and promotional activities were correct at the date of publication of news stories but may since have changed. Please check with us to ensure information is current.