Engaging with our communities through Diwali celebrations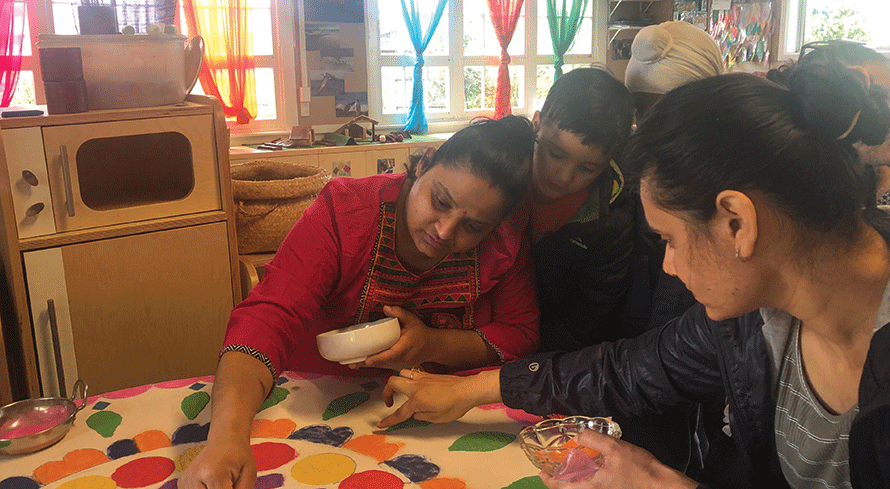 Between October and November, homes across the world are brightly illuminated to celebrate the most popular Hindu festival of the year, Diwali.
Symbolising the spiritual, "victory of light over darkness, good over evil and knowledge over ignorance," Hindu families celebrate Diwali and carry out its five days of traditional rituals.
The third night is the climax of the festival when homes and places of work light up to signify the darkest night of the Hindu Lunisolar.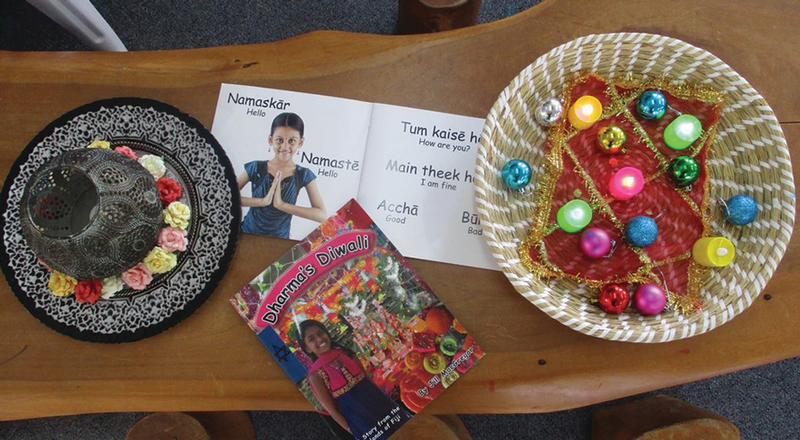 Originating in the subcontinent of India, the rituals and names of festive days vary throughout the regions but the unity and principals remain the same and there are several common traditions.
Rangoli is one the most popular. It's when decorations made from coloured sand and powders are displayed in beautiful, often intricate designs.
Cleaning and decorating your homes is wide spread in the lead up to the festival, with some people even taking the opportunity to renovate in preparation for it.
Kidsfirst Phillipstown teacher Bindu says that, "Almost every house in India will light candles outside their homes to celebrate Diwali. It symbolises the welcoming back of King Rama of Ayodhya after a 14-year exile in the forest. In effect, it's lighting the pathway ahead."
Although Diwali is widely known as the festival of lights, the most significant spiritual meaning is in fact "the awareness of the inner light leading to universal compassion, love, and the awareness of the oneness of all things (higher knowledge)."
Bindu says that "Diwali is a great celebration, as it has so many aspects that tamariki can get involved with as part of their learning."
"Children love getting their hands painted in a henna style and love to help out with the making of the sweets. Both are traditional rituals of the Diwali festival."
"There are few Indian celebrations where you won't find people painting henna on each other. Even at a bride's wedding they will have huge henna painted up their arm."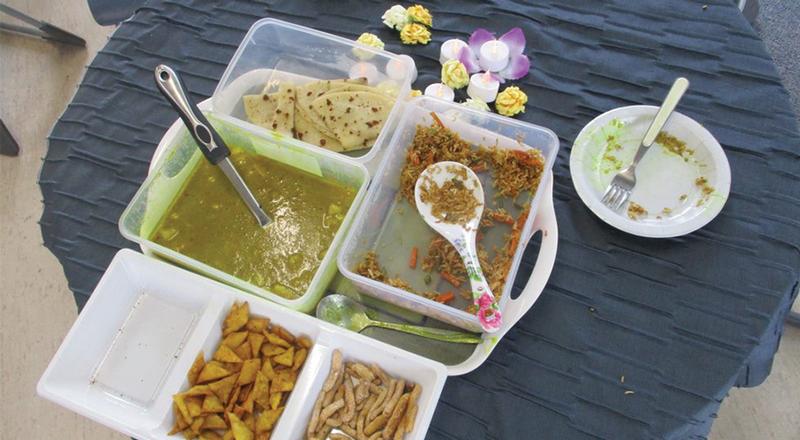 Read more stories...

Nau mai, Tauti mai, Haere mai
Information including that about fees, services and promotional activities were correct at the date of publication of news stories but may since have changed. Please check with us to ensure information is current.