| | | |
| --- | --- | --- |
| | we see every child as an individual | |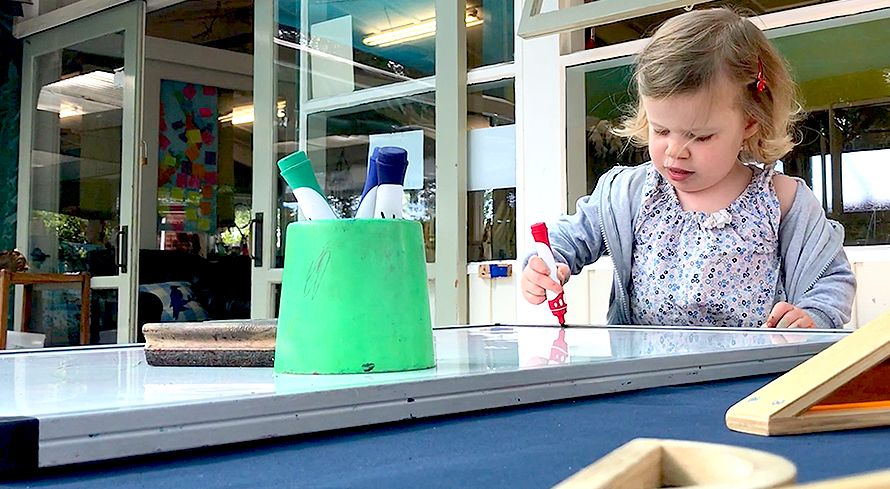 | | | | | |
| --- | --- | --- | --- | --- |
| | | | One of the big differences you'll notice if you visit a Kidsfirst Kindergarten is that we're bigger and smaller in all the right ways | |
In a nutshell:

• From big backyards to small numbers in our kindergartens, we're the right fit for most families.

• Individual attention can really make a huge difference in these early years of a child's life.

• Our fully trained teaching teams know how to turn a child's interests into valuable learning opportunities.

• It's not just what the tamariki learn, but how they learn.
| | | |
| --- | --- | --- |
| | Here's why it's so important: | |
| | | |
| --- | --- | --- |
| | | |
Our Great Big Backyards are just as they sound: wide open spaces with loads to explore, get curious about, and spark interest in learning more. They're bigger than you'll find at many other early learning services, because keeping children connected to nature, physically active and inquisitive about the world around them is so important to their development and wellbeing. You won't find outdoor areas that just scrape in to comply with early childhood regulations: our backyards and playgrounds are as big as they need to be to give children the space, resources and inspiration they need to have fun, socialise and learn.

One way we are smaller, and proud of it, is our class sizes.

Our qualified and experienced teachers work with small groups of children to ensure that every child is seen as an individual. We get to know children and families better so we can pace your child's programme to suit their interests, their developmental stage, and take into account whatever else is happening in their busy little lives. Learning Stories keep families up to date with children's growing interests and development and create memories to cherish for years to come.

We are fortunate to have a workforce of experienced, trained and registered teachers. Their understanding of the developmental, cognitive and social needs of young children means learning opportunities are spotted and explored further, no matter what their stage or age.

There's also the work of helping children learn about interacting with others, something that is especially important when it comes to navigating emotional and social challenges. Developing and understanding empathy, responsibility, creativity, resilience and tolerance begins here, with all of these attributes needed to make their way in life and the workplace of the future. Our goal is for your child to be a confident learner and to love learning, a good communicator, have a sense of belonging and feel they make a contribution to the kindergarten they are part of and to their wider world. At Kidsfirst, it's not just what they learn - it's how they learn.

To see for yourself and other ways Kidsfirst is Better Because, book a tour of your local kindergarten.

More reading: Outdoor environment/hekupu.ac.nz/article

Nau mai, Tauti mai, Haere mai