A brand new sandpit for the big backyard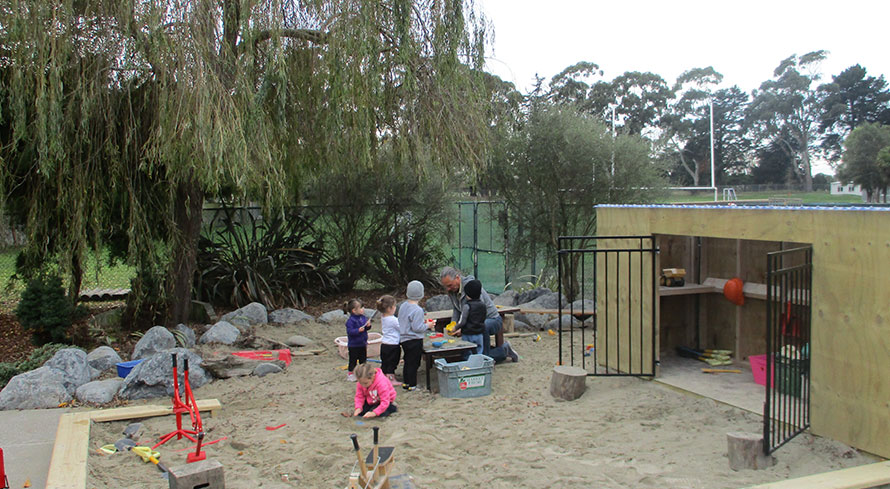 A brand, new spacious sandpit now features as part of Kidsfirst Bromley's big backyard, with plenty of room for exploration, fun and play!
A kindergarten sandpit is always a hive of activity. As tamariki play, dig, fill, measure and build, they're helping hone their maths, language, science and social skills. As well as learning the art of negotiation - "My turn for the digger next, pleeeease."
"A sandpit really helps to develop children's spatial awareness too," says Kidsfirst Bromley head teacher, Linda Roper.
Younger ones are still developing their spatial awareness and if space is at a premium, they may unwittingly destroy a creation that an older child has put a lot of time and effort into making.
"The fantastic thing about our new sandpit is now there's enough space for all ages and stages to enjoy playing together at the same time!" says Linda.
The freshly built sandpit features sturdy wooden borders, making it more easily accessible for all age groups and diverse learners. As well, it's set into a natural landscape of trees, plantings, boulders (great for climbing on) and a waterfall.
What a perfect spot for sensory play, exploration and to simply feel closer to nature!
"A walk-in storage shed built along one side of the sandpit allows more agency for the children," says Linda. "It means they can take responsibility for getting out the equipment they want to play with and putting it away again afterwards."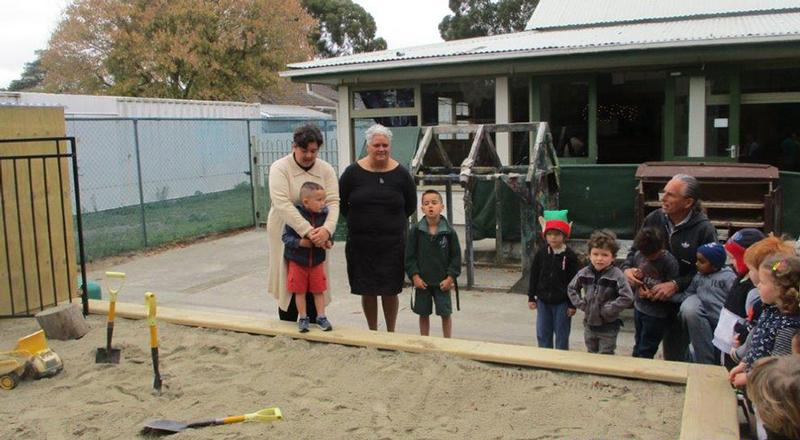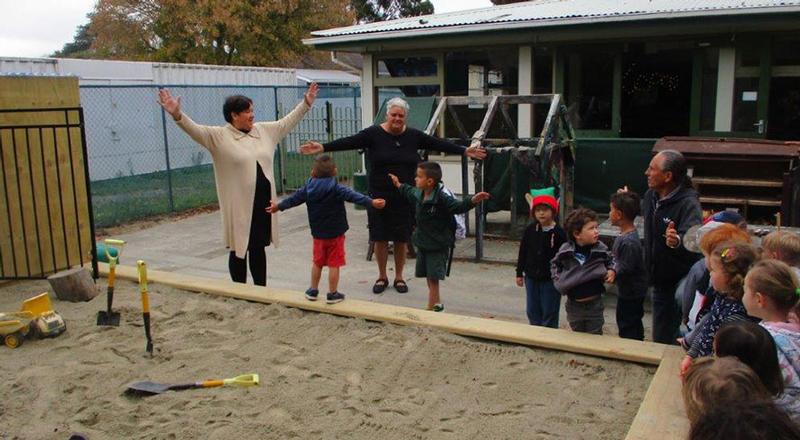 Two kindy mothers kindly led a karakia and a waiata to bless the new sandpit with tamariki, kaiako and the extended kindergarten whānau, all part of the welcome.
"The blessing was a great opportunity to involve our whānau and strengthen our kindergarten whānaugatanga (family connections/relationships)," says Linda.
The new sandpit was built with thanks to generous funding from the Rātā Foundation who support charitable, cultural, philanthropic and recreational groups to help make a difference in the community.
Read more stories...

Nau mai, Tauti mai, Haere mai
Information including that about fees, services and promotional activities were correct at the date of publication of news stories but may since have changed. Please check with us to ensure information is current.