Race you to the top!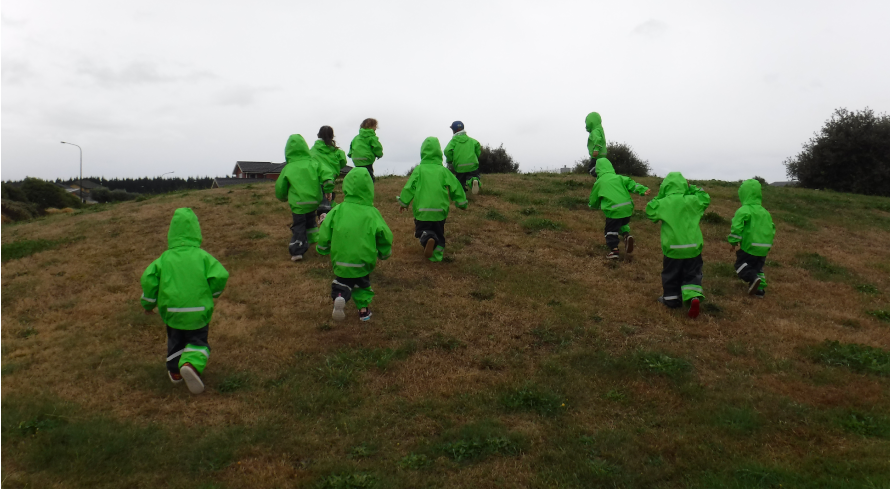 A change to a cooler season is no reason to spend less time enjoying the outdoors. Just wrap up warm and dry with a snuggly coat and if it's raining, there's the fun of putting on gumboots and jumping in puddles or catching raindrops on your tongue.
Tamariki from Kidsfirst Parklands caught a breath of fresh air on a rainy day at their local Arthur Adcock Memorial Reserve. Rolling down the hill, saying kia ora to the pūtangitangi/ paradise ducks and hiding in piles of pine needles, was all part of the fun!
"Kidsfirst's big backyards expand when you include the areas in your local community," says head teacher, Helen Smith. "It may have been a rainy day, but this was even more of a reason to head outdoors for some fresh air."
The local Reserve is just behind the kindergarten. A short walk around the road takes them to grassed sand hills, large pine trees and a lake.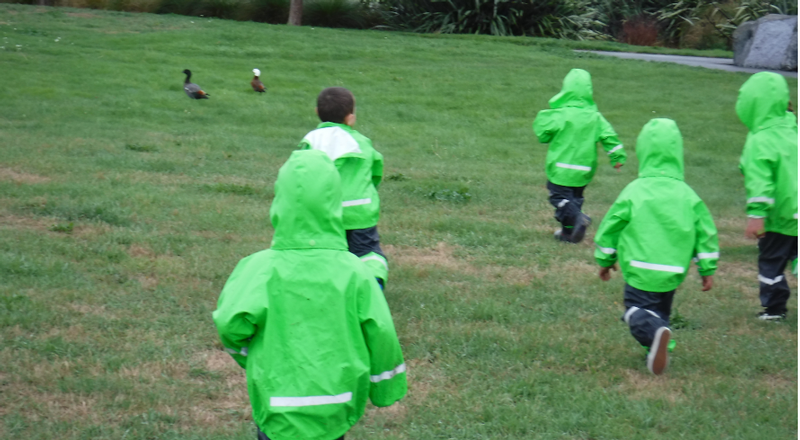 "We stay away from the water, but this feature attracts pūtangitangi for us to watch." says Helen. "Children love running up the hills and rolling down them and with overalls and raincoats on, it doesn't matter if the ground is wet."
Beneath the trees, they pretended to be hedgehogs hiding under piles of warm, dry pine needles.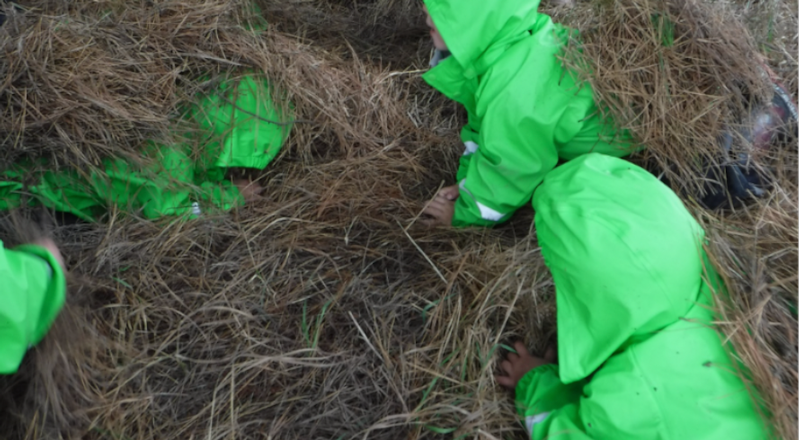 "The experience didn't stop there," says Helen. "Getting jackets and overalls off and then putting them away, is all part of the learning."
What a great way to blow away the cobwebs on a cold, wet day.
Read more stories...

Nau mai, Tauti mai, Haere mai
Information including that about fees, services and promotional activities were correct at the date of publication of news stories but may since have changed. Please check with us to ensure information is current.