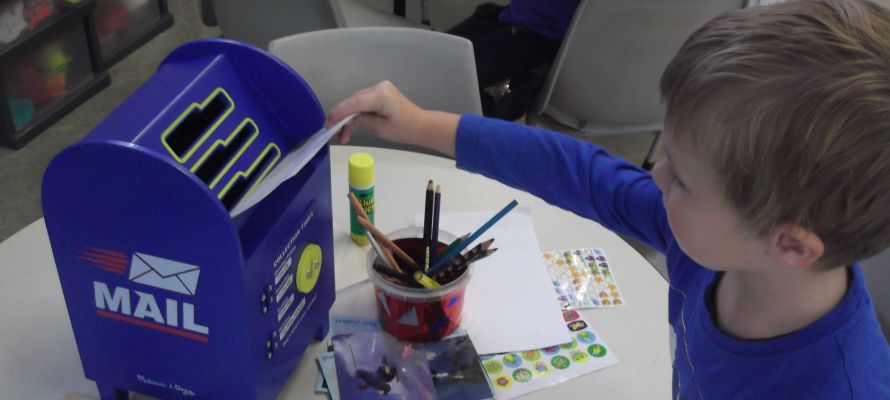 | | | |
| --- | --- | --- |
| | With an array of social media at our fingertips, catching up with far away friends and family is easy - but nothing beats the joy and anticipation of receiving an intriguing parcel or newsy letter in the post - especially when it's at kindergarten! | |
SOME OF OUR TOP STORIES

Tamariki at Central Otago's Kidsfirst Wakatipu explored their whakapapa, (genealogy/cultural identity) and wider community, with letter writing to extended whānau all over New Zealand and parts of the world!

The delivery of a new 'kindergarten postbox' had sparked the children's interest and inspired a spontaneous walk to the post office.

"Children checked out what happens behind the scenes, collected the kindergarten's mail and bought some stamps - so they could write and send their very own letters," says Teacher, Laura Strain.

What a great opportunity to make connections and share a slice of kindergarten life with loved ones in distant places.

"Not to mention the excitement of getting to know extended whānau better when the replies land back at the kindergarten letterbox," adds Laura.