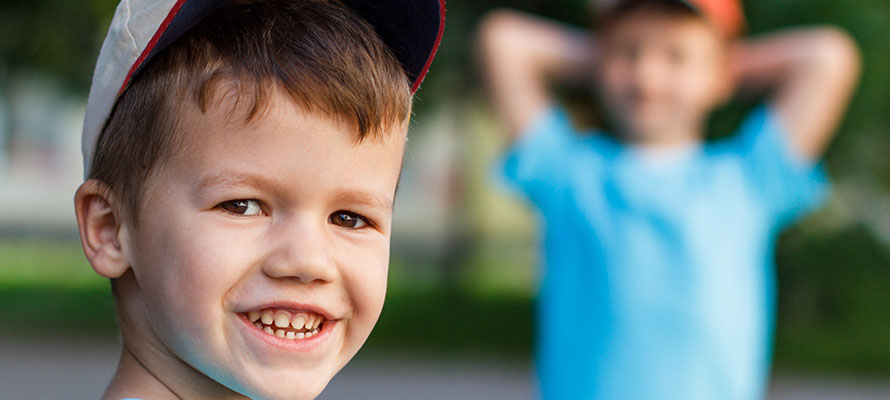 | | | |
| --- | --- | --- |
| | | It's great that we have so many fantastic outdoor environments, and how this can positively affect the children's play. |
Kidsfirst Wigram have purchased outdoor equipment to replace the Playco playground that has been at the kindergarten for far too long, according to Head Teacher Felicity Jenkins.

The existing fort meant the children couldn't have a say in the layout of the playground due to its permanent positioning and the need to work around it.

Since the removal of the fort, there has been a long-term project in place which gave all members of the Kidsfirst community at Wigram a chance to have their say about what should replace the old equipment. Children voiced their opinions, parents pored over catalogues and teachers held open discussions about how the equipment could extend the children's outdoor play. Talk about a community-centered project!

The first big purchase since then was the large boxes which the children have had fun moving around, covering, climbing up and spending time in.

Felicty said, "this has been very successful as the children have taken responsibility for taking risks, expressing their ideas and learning how to be challenged in a safe environment."

"As we gather ideas and review the next steps, as a community we have a vision of what this will look like, and that is so exciting!"

As we all know, children do much of their learning outside, and for teachers to support and invest in that is something Kidsfirst can be very proud of.

QUICK READ

Kidsfirst Wigram have purchased new, much more versatile play equipment, for the benefit of their children.

The outdoor environment is so much at the heart of what kindergarten is all about.
KIDSFIRST KINDERGARTENS ARE A NOT FOR PROFIT ASSOCIATION THAT HAS DEVELOPED AND MAINTAINED KINDERGARTENS IN CHRISTCHURCH, CANTERBURY AND ON THE WEST COAST FOR OVER 100 YEARS - AS THE PLACE LOCAL KIDS COME TO LEARN, PLAY AND HAVE FUN.