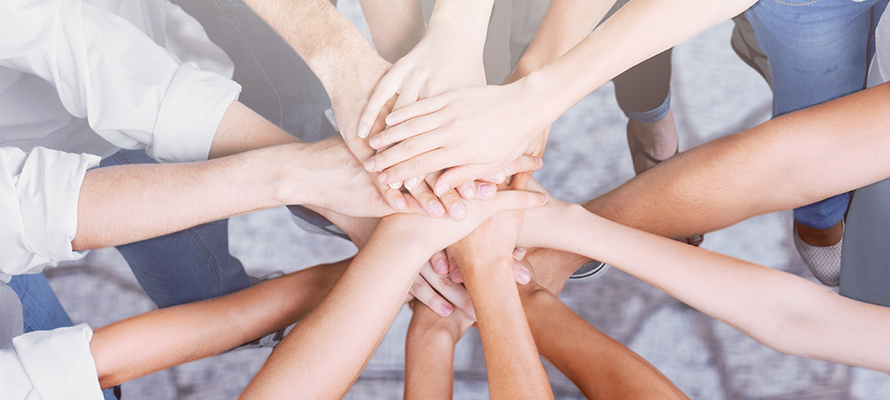 | | | |
| --- | --- | --- |
| | Community is a word that's said a lot – but what does it really mean? To us, it's part of who we are, where we're going and where we belong. | |
SOME OF OUR TOP STORIES

At Kidsfirst Kindergartens we truly believe in the old adage, "It takes a village to raise a child". We encourage the whole community around each of our centres to take an active role in kindergarten life, and we're so grateful when they do.

The neighbours next door who share their talents with us, or donate items for our outdoor areas; the whānau and friends who organise fundraising events and come along to support us; or the nearby mega stores who let us roam around finding bits and pieces, often donating materials to us free of charge – they're all examples of incredible generosity that opens a world of inspiration and opportunity for our children to learn and develop.

Kidsfirst was even founded by the community! Ever since the very first days, over 100 years ago, when that small band of women got together to create the beginnings of our kindergarten association, Kidsfirst Kindergartens has understood that community is so vitally important for the development of our tamariki.

Some of our biggest fans are our Life Members, like Joan Whale. They're always there in the background, keeping newspaper clippings relating to kindergarten and cheering us on through times of triumph, and through difficult decisions too.

Through disasters like the Canterbury earthquakes or the Pike River mine collapse on the West Coast, our centres have been hubs for families to connect and support each other. Places that could provide the bare necessities when needed the most – running water and clothes washing when unavailable elsewhere – or a place to talk with friendly, understanding, familiar faces when it feels like everything else around is changing and uncertain.

We try to give back in other ways too. Like Kidsfirst Avonhead delivering baking to neighbour Bill when they heard he was turning 90; when Kidsfirst Wales Street collected food to give to charity, Help for the Homeless; and to say thank you to the Port Hills firefighters, Kidsfirst Wales St made and delivered cards.

And at an organisational level, we set up the 'No Fees' initiative, because we believe that children from all different communities and backgrounds should have equal access to quality early childhood education, without worrying about cost. It means that every child enrolled at our kindergartens or early learning centres can enjoy up to 30 hours a week for FREE.

Plus, in an effort to be even more part of the community, new builds at Kidsfirst Kindergartens often plan for a separate whānau room with external access that can be utilised outside of kindergarten hours for community events. Banks Peninsula's Kidsfirst Diamond Harbour Early Learning Centre, built in 2015, is one of the centres with this wonderful facility.

It's not only people who make up our Kidsfirst community, animals and other living organisms, are just as important.

Many kindergartens have a pet or two that the children look after, teaching them to be gentle, kind, and learning responsibilities of caring for another life.

Guinea pigs with fluffy coats to ruffle, shimmery goldfish in bowls, and mice that tip-toe up and down our arms - pets can help us a lot when we're feeling down too. When trust is built up, they're a warm and faithful companion, always there to lend a floppy listening ear.

Our trees and gardens are friends too - we consider the environment with great respect, recycling and acting sustainably wherever we can.

Part of our connection to nature is building familiarity between children and the natural world. At Kidsfirst Kaiapoi North, this means giving names and personalities to the trees, through climbing, imaginative play and a sprinkling of magic.

At other centres, growing fruit, vegetables, native plants and flowers, brings us closer to the outdoor environment. Planting and tending to these luscious gardens each day is another way we instill in tamariki a sense of responsibility for the land and show how our decisions can impact its balance. We're also able to harvest lots of delicious, healthy foods to share with the people we love, and we sure do know how to put on a rocking community event!

Coming together for special occasions like a pōwhiri for the new Haeata Community Campus in Aranui, Matariki discos, wheelathons, sports events or morning teas shared with the local school or rest home are ways we enjoy connecting with the people and groups nearby each of our kindys.

Kidsfirst is at the heart of the local community. It's not only a place of learning, but a place that everyone can feel welcome, meet up and share in the meaningful experience of building happy and healthy young minds.

The way we tie all of these people and things together into a supportive, caring local neighbourhood is really what separates Kidsfirst from many commercial operators. We offer more than just education, we're a place to belong.

So when someone asks us, "He aha te mea nui o tea ao? What's the most important thing in the world?, we'll respond just like the great Māori proverb, "He tangata, he tangata, he tangata" It is people, it is people, it is people – and pets, animals, trees and more!
Information including that about fees, services and promotional activities were correct at the date of publication of news stories but may since have changed. Please check with us to ensure information is current.