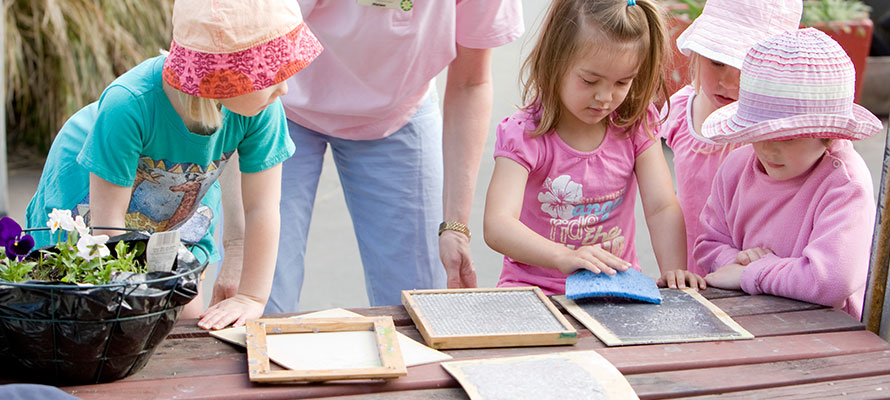 The strands of Te Whāriki show the importance of fostering links with the natural world.
Te Whāriki,

The Early Childhood National Curriculum.

Mana Aotūroa (exploration)
The relationships of natural material; of the senses.

Mana Reo (communication)
The emotions of empathy, loving, sadness, fear, joy, surprise and wonder.

Mana Whenua (belonging)
Feeling a sense of place where there is a familiartiy and security, knowing the unconditional love that comes from teachers, family/whānau; having the child's first language and culture acknowledged.

Mana Atua (wellbeing)
Good health promoted; emotional well-being nutured, safe from harm.

Mana Tangata (contribution)
Equitable opportunties affirmed as individuals, relating to others; peaceful ways are best.






KIDSFIRST KINDERGARTENS ARE A NOT FOR PROFIT ASSOCIATION THAT HAS DEVELOPED AND MAINTAINED KINDERGARTENS IN CHRISTCHURCH, CANTERBURY AND ON THE WEST COAST FOR OVER 100 YEARS - AS THE PLACE LOCAL KIDS COME TO LEARN, PLAY AND HAVE FUN.