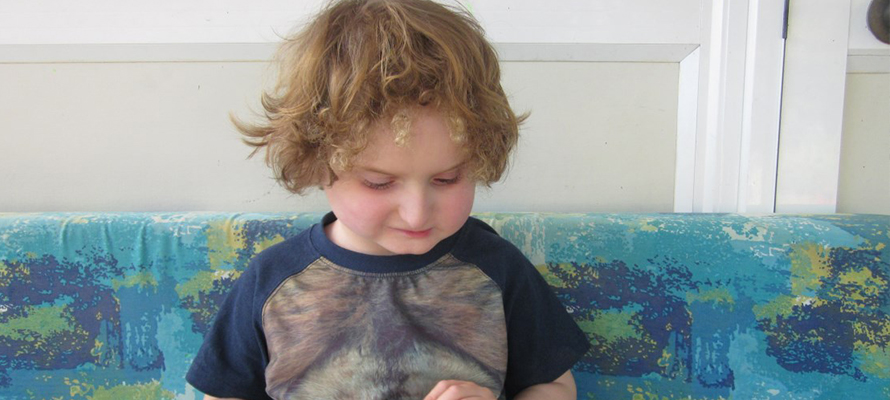 | | | |
| --- | --- | --- |
| | | We talk a lot about inspiration at Kidsfirst and Owen has been our inspiration here at Vickery Street Kindergarten. |
OUR TOP STORIES:

"We were over the moon to welcome Owen, and that his parents Cushla and Phil and his educator Marie, from the Champion Centre, had chosen us as the best early childhood education option for him," says teacher Jenny Moore.

When he started, Owen had only been walking for a couple of months and his speech was very limited. He needed some time to establish his sense of belonging as he wasn't used to other children being close to him and had never been away from his family, so this was huge for everyone involved.

Everyday Owen inspired children, teachers and whānau as he challenged himself and was challenged by others. He worked hard to extend his language and vocabulary, learnt to read and recognise letters and words, and climbed some of the highest and most tricky equipment. Now, after two and a half years Owen will be heading off to school.

On the day of his first school visit Jenny asked, "Where are you going today Owen?"

"To school," said Owen.

"We are going to miss seeing and celebrating Owen's amazing accomplishments. Owen has been a true inspiration to all our children and to every teacher and adult who has the privilege of knowing him," says Head Teacher Barbara Forrester.

Ka Kite Owen!

QUICK READ

From the moment Owen stepped into the kindergarten, teachers Barbara Forrester and Jenny Moore immediately saw something wonderful in him.
KIDSFIRST KINDERGARTENS ARE A NOT FOR PROFIT ASSOCIATION THAT HAS DEVELOPED AND MAINTAINED KINDERGARTENS IN CHRISTCHURCH, CANTERBURY AND ON THE WEST COAST FOR OVER 100 YEARS - AS THE PLACE LOCAL KIDS COME TO LEARN, PLAY AND HAVE FUN.