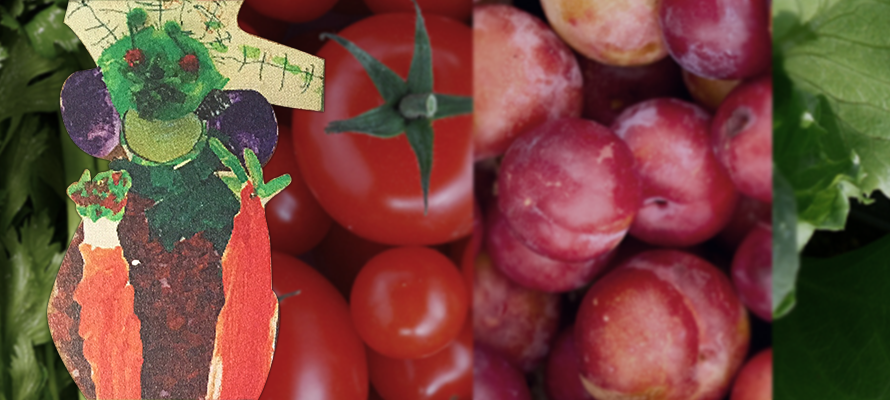 | | | |
| --- | --- | --- |
| | | A plum for one ear, and a kumara as the other – Kidsfirst Hawea's vegetable man is certainly unique... |
OUR TOP STORIES

NEWS FROM AROUND

CENTRAL OTAGO

A lifelong love of learning begins at kindergarten. At Kidsfirst, we integrate learning into everything we do - whether we're watering the garden or dressing up, every activity offers an opportunity to learn.

Kidsfirst Hawea combined art, science, agriculture and teamwork to learn about growing fruit and vegetables, as well as all of the health and nutritional benefits they provide.

The children have been helping to turn the kindergarten into a healthy environment by taking part in the 5+ A Day Challenge and working towards the Healthy Heart Award.

Fredge - the 5+ A Day mascot - is loved by everyone. He's a funny, friendly character who helps the children to make healthy choices.

Teacher, Anique Williams says, "A small group of children thought it would be fun to create our own Fredge, using our favourite fruit and vegetables to develop a character that has special meaning for us."

Fredge became a talking point amongst the group. Each individual shared their favourite fruit or vegetable, and why it's important to eat something from each of the five colour groups everyday.

Using these fruit/vegetable selections, they then chose a body part it would represent, and drew their interpretation.

With each child working on a different element, the new Fredge was born over several weeks - the inspiration of 15 young minds merged into his creation.

He is certainly a unique character, with apple tree hair – his head is an apple growing from the tree, cherries for eyes, a broccoli nose and a wide banana smile. One of his ears is a plum, the other a purple-skinned kumara. He has a strawberry body with long carrot arms and celery legs. And he is carrying a bouquet of lettuce – where could he be off to?

"We are a rural community, so the Fredge we created utilises a lot of the fruit and vegetables the children have growing at home. We also have our own vegetable garden and apple tree which we look after at kindergarten," says Anique.

The children muck-in gardening and composting, learning how things grow in nature and sharing ideas from home.

The kindergarten aims to be packet-free and recycles a lot. "We recently made a birdfeeder out of an orange peel," says Anique, "there are so many different, environmentally-friendly ways we can realise children's ideas."

Through creating the new Fredge, children were encouraged to learn alongside each other. They could discuss their ideas, listen to others, see and value their individual contribution to the character that the team had created as a whole.

Learning through creation, discussion and working together is the best way to encourage healthy lifestyles at Kidsfirst Hawea.

QUICK READ

Taking part in the 5+ A Day Challenge and working towards the Healthy Heart Award, Kidsfirst Hawea children combined their creative talents and knowledge of nutrition and nature to design their own vegetable man.

Throughout the process the children learned to work in a team; discussing, listening and incorporating their individual work with others' to achieve the final product.
KIDSFIRST KINDERGARTENS ARE A NOT FOR PROFIT ASSOCIATION THAT HAS DEVELOPED AND MAINTAINED KINDERGARTENS IN CHRISTCHURCH, CANTERBURY AND ON THE WEST COAST FOR OVER 100 YEARS - AS THE PLACE LOCAL KIDS COME TO LEARN, PLAY AND HAVE FUN.