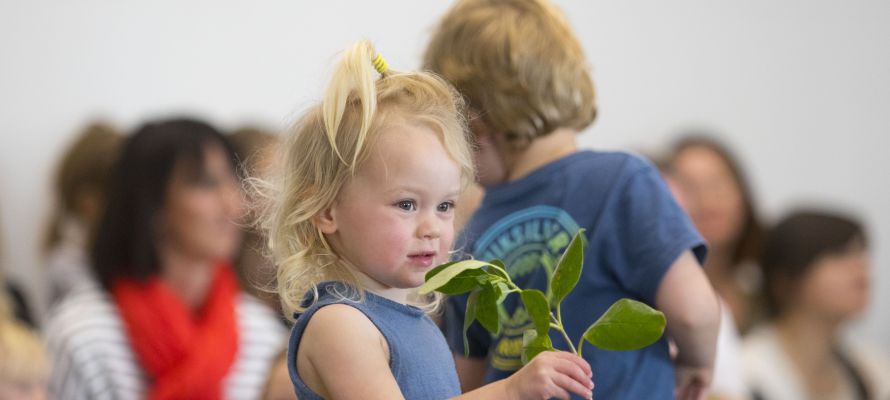 | | | |
| --- | --- | --- |
| | Our Kidsfirst Sumner kindergarten community were delighted to perform at the opening of the new Sumner Centre - Mātuku Takotako... | |
SOME OF OUR TOP STORIES

Mātuku Takotako is the original Ngāi Tahu name for Sumner Beach, a name that 'strongly reflects the community and enhances the local iwi identity.' (Christchurch City Council)

The beautifully designed brand new library, community centre and museum, will be embraced by this tight-knit coastal community, following the demolition of their much-used but earthquake-damaged Sumner Library in 2013.

"For our performance we chose to sing a favourite kindergarten song - E tu Kahikatea, as it reflects who we are as a community of learners," says Kidsfirst Sumner Head Teacher, Liz Morritt.

Stand tall Kahikatea tree, to brave the storms,

embrace one another, we are one together.

Tamariki held sprigs of glossy, dark green taupata leaves - or mirror plant - a hardy shrub that grows beachside in abundance. Whānau joined the stage to revel in a celebration of the kindergarten's commitment to both family and the Sumner community.

"We extend our thanks to those who attended the opening of Mātuku Takotako," says Liz. "Helping to support some of our very special learning this term around the Māori value of manaakitanga (kindness/kinship and hospitality)."

Some tamariki have since made a return visit to the centre with their families, and the kindergarten is planning another trip there soon. Sounds like a popular spot already!

Why not pop by Mātuku Takotako, on your next Sumner Beach visit?

Kidsfirst Kindergartens
Head Office, 43 Birmingham Drive, Middleton, Christchurch 8024
+64 3 338 1303email: questions@kidsfirst.org.nz
Postal Details: Kidsfirst Kindergartens, PO Box 8089, Christchurch 8440
KIDSFIRST KINDERGARTENS ARE A NOT FOR PROFIT ASSOCIATION WITH OVER 70 KINDERGARTENS AND EARLY LEARNING CENTRES COVERING CHRISTCHURCH, CANTERBURY, CENTRAL OTAGO, BANKS PENINSULA AND THE WEST COAST - AND HAS DONE SO FOR OVER 100 YEARS
- AS THE PLACE LOCAL KIDS COME TO LEARN, PLAY AND HAVE FUN.