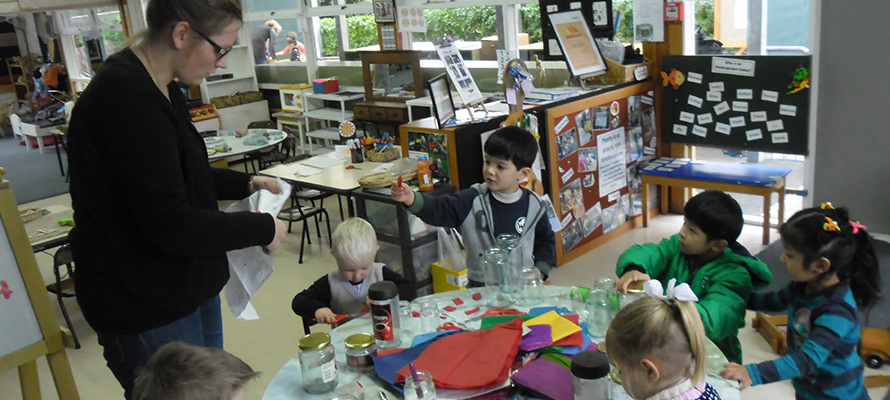 | | | |
| --- | --- | --- |
| | Kidsfirst Shirley are very grateful for their special friend and parent helper, Randie - and everything she does for the kindergarten... | |
SOME OF OUR TOP STORIES

Originally from Denmark, Randie and her two younger children Mark and Anna currently attend Kidsfirst Shirley kindergarten, with her older son Bjorn now at school. She knows first hand how families new to the country can feel isolated, as she once did.

"Randie sees kindergarten as a way to connect and make friends and has initiated opportunities for parents and families to get together and spend time together," says Head Teacher, Janette Bowen.

Randie has organised a movie night, puts herself forward for fundraisers, came along dressed in her pyjamas their kindergarten breakfast, has arranged and brought in materials for children to decorate candle jars for Matariki decorate and has many ideas for fun activities – such as a family picnic day.

"She supported us by coming along to the Kidsfirst Association AGM and talked about how proud she was when we received a certificate for ENGAGED," says Janette.

Randie regularly writes learning stories about her children and contributes to their assessments by commenting online, as does her extended family in Christchurch and in Denmark - although she has to translate what they say!

And how's this for a thouhtful gesture! As Kidsfirst Shirley kindergarten is tucked away on a cul-de-sac it helps to have their sign out on the main road for better exposure. Most mornings mum Randie walks to kindy to drop her children (pram and dog in tow) then kindly picks up the sign to put out on her return home.

"We absolutely appreciate and value Randie's fantastic contribution to our kindergarten," says Janette.
Information including that about fees, services and promotional activities were correct at the date of publication of news stories but may since have changed. Please check with us to ensure information is current.