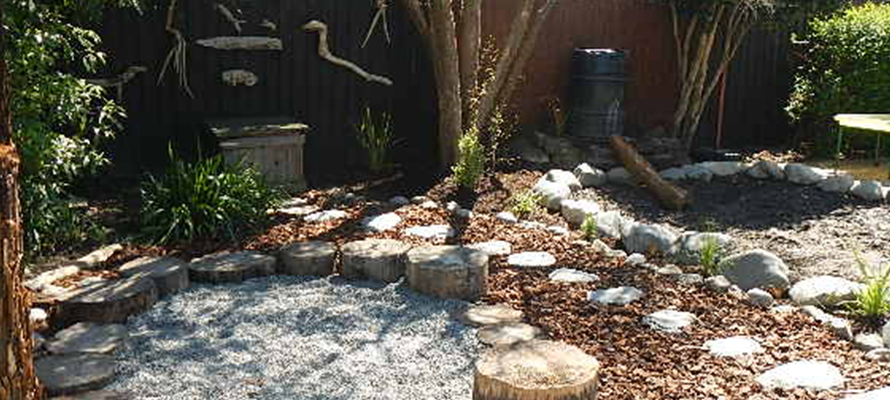 | | | |
| --- | --- | --- |
| | | Mud Glorious Mud. Summer fun at Kidsfirst Shirley with a new outdoor addition - a mud pit! |
OUR TOP STORIES:

At Kidsfirst we encourage children's natural curiosity to play outside.

Children delight in messy play - the messier the better! Messy play was the inspiration behind the new shingle and mud pit additions to Kidsfirst Shirley's outdoor area.

Teachers were keen to create a fun outdoor area as an extension of their kindergarten sandpit, a place where children are always so engaged in creation and water play.

The new pits are thanks to a $500 grant from Fonterra and also to a Kidfsirst Shirley working bee. It was a real community effort with teachers, whānau and children all pitching in to lend a hand.

Children had initially helped with the design and on the day got stuck in alongside everyone to dig out and create the area. Head teacher, Janette Bowen, collected stones from the river to go around the edges and Bunnings donated grass plantings to complete the landscaping.

On summery days the children can now puddle (or wallow) about, happy as pigs in mud. Water can be tipped into barrels and chisselled out logs to channel water into the mud pit – splosh!

The children understand that it's a warm weather exercise only. "They know they'll be hosed down afterwards to get clean, but that's all part of the fun," says Janette.

What a great way to cool off on a hot summers day. Check out the photos – they show it all!

QUICK READ

Squelch, ooze, sludge, splat. Children seem to be like magnets to mud. Nothing beats the sensory experience of good old-fashioned messy play. At Kidsfirst kindergartens our spacious outdoor areas are just the place to learn through this kind of exploration.
KIDSFIRST KINDERGARTENS ARE A NOT FOR PROFIT ASSOCIATION THAT HAS DEVELOPED AND MAINTAINED KINDERGARTENS IN CHRISTCHURCH, CANTERBURY AND ON THE WEST COAST FOR OVER 100 YEARS - AS THE PLACE LOCAL KIDS COME TO LEARN, PLAY AND HAVE FUN.