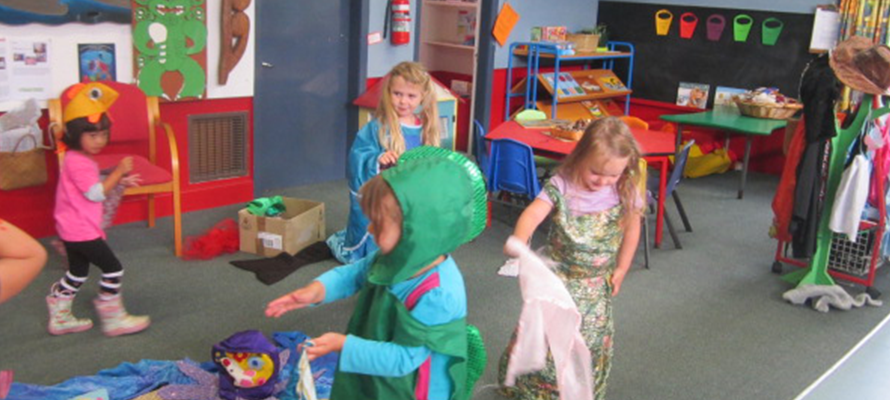 | | | |
| --- | --- | --- |
| | Kidsfirst Hokitika tamariki had some swell Seaweek celebrations learning about ocean sustainability with quirky adventures 'under the sea, in an octopus' garden in the shade.' | |
SOME OF OUR TOP STORIES

Aotearoa's Seaweek is a celebration of our beautiful deep-blue oceans and all of the precious marine life in it, with lots of learning around environmental sustainability.

Tamariki at Kidsfirst Hokitika imagined what life in the cool blue ocean might be like dressed as octopus, fish, sharks, whales and mermaids and created a colourful octopus garden 'sea bed' from flowers and shells, as part of their day celebrating the sea.

"We read the story of the octopus garden, played the famous Beatles song, added our own musical instruments and had a walking band of music, colour and dance," says Teacher, Annette Copping.

"It was such a fun magical, group time with some tamariki esprecially keen to be a part of the waka and fishing expedition."

There were fantastc learning opportunties too about the importance of keeping our oceans healthy and the correct place to dispose of and recycle rubbish so that it doesn't end up polluting our oceans or endangering sea life.

"We're looking to purchase a fish sign from Kaniere Primary school (also an Enviroschool), to place on the drain at kindy," says Annette, "this would enhance our learning and understanding around how everything that ends up down the drain can effect sea life and our moana (ocean)."

Toiora te Moana, Toiora te Tangata - Healthy Seas, healthy people.
Information including that about fees, services and promotional activities were correct at the date of publication of news stories but may since have changed. Please check with us to ensure information is current.