Talofa lava - Hello to you!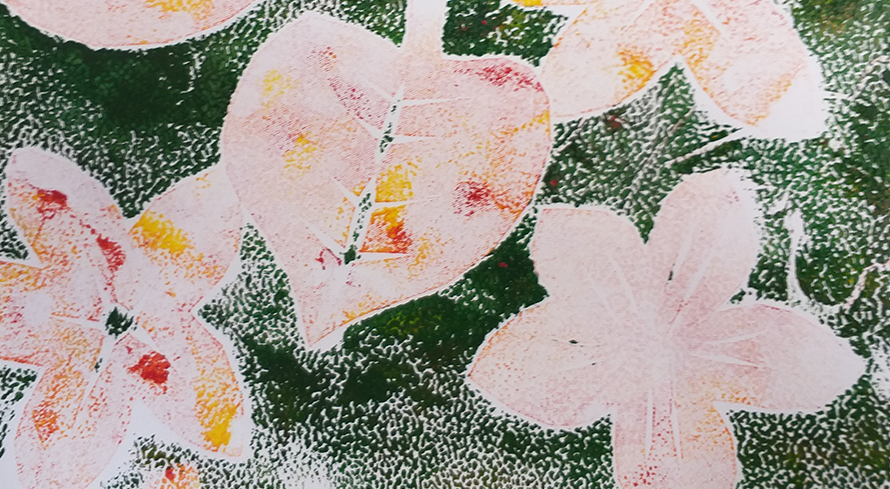 Weave an environment for a better future - Lalaga le si'osi'omaga mo se lumana'i manuia - was the 2019 theme for Sāmoan Language Week (26 May – 1 June).
Kidsfirst Hoon Hay celebrated Vaiaso o le Gagana Sāmoa (Sāmoan Language week) with traditional dress, music, and 'ula' (necklace) making. As well, they created gorgeous print artworks of hibiscus and taro leaves, traditional symbols of the Sāmoan culture.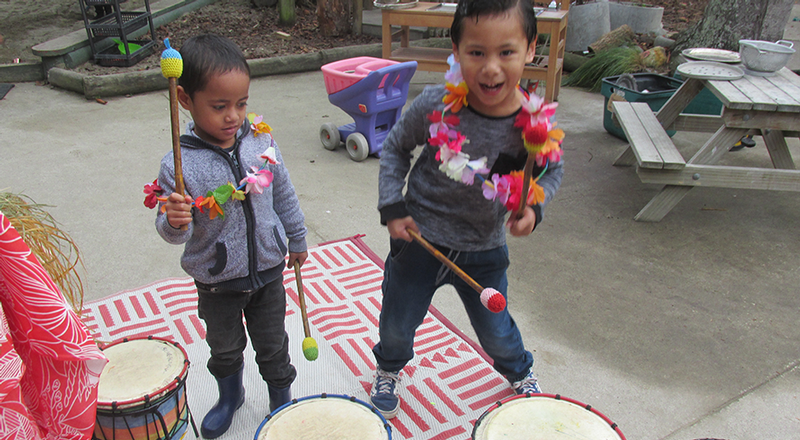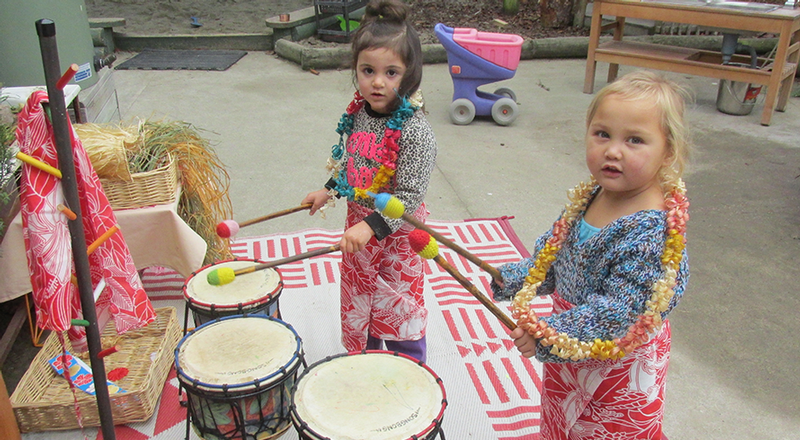 Sāmoan is the third most commonly spoken language in New Zealand, immediately following English and Te Reo Māori. Traditionally, Sāmoan's lead a very communal way of life based on Fa'a Samoa, which translates to 'The Sāmoan Way.'
Like Tikanga is to Māori, it celebrates the customs, values, traditions and ideals woven through the culture and identity. In Sāmoan culture, the family unit is hugely important with many activities done together.
Kidsfirst Hoon Hay teacher, Amelia Solofuti, of Sāmoan heritage, shared what Sāmaon language week means to her.
"The theme says it all," says Amelia. "Weaving an environment for a better future is all about working together as teachers, families, extended families and communities to keep Sāmoan values alive."
"It's a celebration of who we are, our unique identity and what makes us special, as well as what brings us together with other cultures too."
"Weaving Fa'a Samoa / the Sāmoan way into every day at kindergarten, school, church and at home helps to instil our children with more of our culture and identity."
One child at Kidsfirst Hoon Hay made a traditional Sāmoan necklace of brown beads to celebrate his heritage.
"A brown beaded necklace is considered a taonga and part of a traditional outfit for men." says Amelia. "And I was touched to see how proud he was of his creation."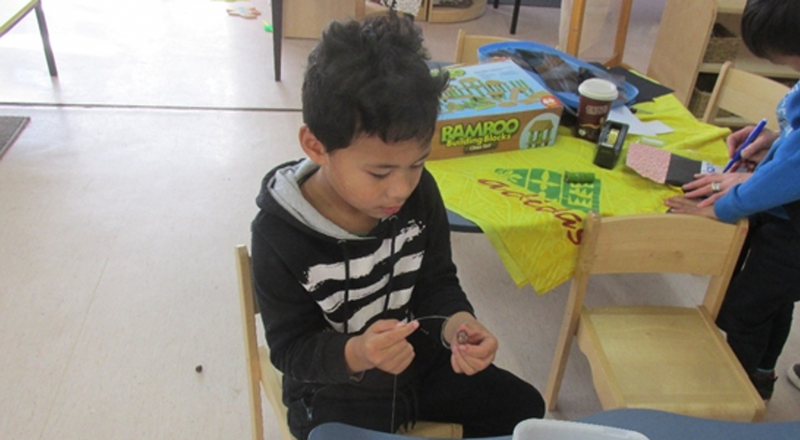 "All the best with celebrating Samoan language Week."
"Manuia le faamanatuina o le Vaiaso o le Gagana Samoa."
"Thank you and be well."
Faafetai lava ma ia manuia.
Amelia shared some more key Sāmoan proverbs.
O le gagana e la'ei ai le aganu'u.
Language characterises the essence of a culture.

Ia ō gatasi le futia ma le umele.
May the essential components, be of equal strength.

Ia soso'o le fau ma le fau.
Allow two of equal strength, follow each other.

O le aso ma le filiga, o le aso ma le mata'iga tila.
A day to focus on a job at hand another to reflect.

A malu i fale, e malu foi i fafo.
Respect yourself and others will too.

E tua le fale tele I le faleo'o.
Even the mighty, needs others.

E iloa 'oe i lau gagana.
Your language speaks volume of you.
Read more stories...

Nau mai, Tauti mai, Haere mai
Information including that about fees, services and promotional activities were correct at the date of publication of news stories but may since have changed. Please check with us to ensure information is current.