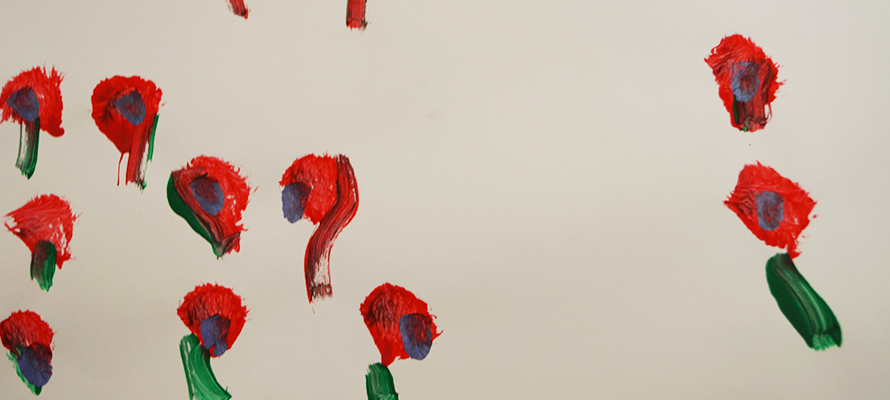 | | | |
| --- | --- | --- |
| | | While the full extent of a world war has not been experienced in our lifetime, for generations that came before us, it was a very real part of their lives and the lives of those they loved. |
OUR TOP STORIES

NEWS FROM AROUND

CENTRAL OTAGO

In the lead up to ANZAC Day celebrations, a parent at Kidsfirst Rutland Street brought in some interesting pieces of war memorabilia, for the children to look at and pass around, while they munched on crunchy, rolled oat and coconut ANZAC biscuits.

ANZAC commemorations are a time of celebration and remembrance to honour New Zealanders and Australians who have fought in wars around the world.

ANZAC Day on the 25th of April, marks the anniversary of the first major battle fought by Australian and New Zealand forces during the First World War (1914 -1918). Known as the Anzacs, (Australia New Zealand Army Corps) the soldiers in these forces took great pride in this name – a pride that remains to this day.

Perhaps it is the heroic themes of courage and bravery that soldiers conjure up in children, but their interest was clearly sparked. It inspired Teacher, Kylee Martin to invite her Dad, Gary Burt, retired Warrant Officer (WO1) in the New Zealand Army, to visit the kindergarten.

Gary held a very captive audience as he stood to attention in his smart khaki army uniform - bright buttons, a brown leather belt and shoulder strap, gloves and shiny polished shoes. Children clamped their hands to their ears, as he marched inside, trumpeting the tune of 'the Last Post' on his shiny, brass bugle.

Wide-eyed, the children were all ears as he explained that, traditionally, a bugle call is a short tune used in the military to sound out a different instruction in the daily routine of a soldier. Each different bugle call meant a specific duty to perform at the camp, like 'saddle your horses' or 'mealtimes.'

The Last Post bugle tune originally signalled the close of a day of battle or that camp was secure for the night. When played ceremonially, like at a funeral or at ANZAC celebrations the notes are held longer with pauses extended, to create a 'mournful' ambience.

Military made use of loud musical instruments like a bugle (or a drum beat) for clear communication to soldiers amid the chaos and confusion of the battlefield.

"Gary also explained to us the significance of the ANZAC Dawn Parade. Attacks were often carried out at the first light of dawn to catch the enemy by surprise. At a dawn service you'll see soldiers past and present dressed in their official army uniform, with military regalia like medals and a bright, red poppy pinned to their chest," says Head Teacher, Tracy Summerton.

The red poppy has become a symbol of war remembrance the world over. People in many countries adorn a scarlet red (silk or paper) poppy on their lapel, to remember those who died in war or who still serve. In New Zealand, a poppy is most commonly worn around ANZAC Day and sold as a fundraiser for war veterans.

To continue this theme, Kidsfirst Rutland Street Teacher, Fran Chapman, brought in some beautiful vivid red poppies from her garden for the children to have a go at painting. Headed 'Lest Me Forget', the collection of poppies is an adorable kindergarten nod to the famous saying lest we forget, words often set with images of poppies for war remembrance. Each unique painted take on the flower now vibrantly pops from the green pinboard 'field' on the kindergarten wall.

Together they also painted a striking picture on a large, blank white canvas - with a green strip for a field, poppies as a splodge of red paint and brush strokes of green for the stalks.

"The children were really intrigued with the memorabilia, stories and poppy imagery around our commemorations of ANZAC Day," adds Tracy. "We carried on the theme for quite a few days and it created many opportunities for learning."

"The memorabilia - war medals and a German helmet – were brought in by a parent who emigrated from Holland. The Second World War significantly effected the landscapes she grew up in, as the region she came from was occupied by the Germans. From her perspective ANZAC commemorations evoke a different kind of remembrance from that of most New Zealanders."

QUICK READ

War memorabilia at Kidsfirst Rutland Street, in the lead up to ANZAC Day, sparked

an ongoing interest in the theme of remembrance.

Children had a visit from a real live soldier dressed

head to toe in his military uniform, bugle in hand. While bright, red painted poppies - the symbol of war remembrance - now adorn the kindergarten walls.

IN FLANDERS FIELDS

The 'red' or 'Flanders' poppy came to symbolise remembrance during the time of the Great War (1914-18), made famous in the poem 'In Flanders fields' by Lieutenant Colonel John McCrae.

The bright, red beautiful poppy flower had bloomed among the stark white crosses marking numerous soldiers, fallen in Flanders battlefield.
KIDSFIRST KINDERGARTENS ARE A NOT FOR PROFIT ASSOCIATION THAT HAS DEVELOPED AND MAINTAINED KINDERGARTENS IN CHRISTCHURCH, CANTERBURY AND ON THE WEST COAST FOR OVER 100 YEARS - AS THE PLACE LOCAL KIDS COME TO LEARN, PLAY AND HAVE FUN.