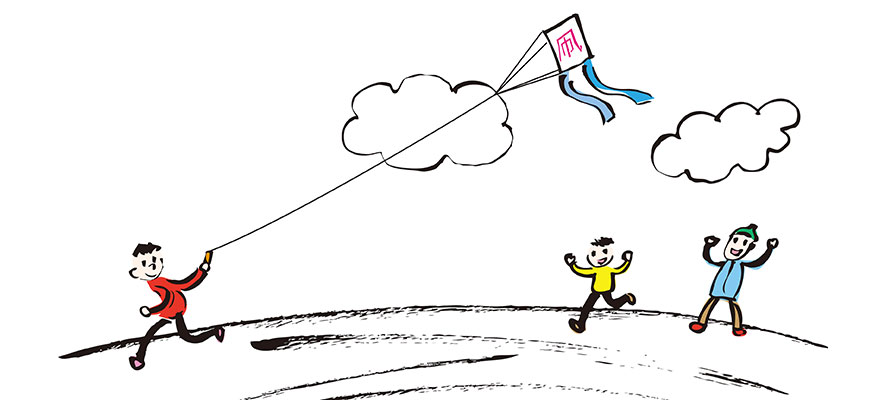 | | | |
| --- | --- | --- |
| | | There's something in the air at Harakeke Street as Kidsfirst Riccarton explore experimentation around flight with beautiful handmade Japanese kites... |
OUR TOP STORIES

NEWS FROM AROUND

CENTRAL OTAGO

Kidsfirst Riccarton kindergarten have navigated their way through the ideas of lift, drag and gravity – by making Japanese kites!

"When the opportunity arose to host a visiting Japanese kite making extraordinaire Mr Modegi, we were thrilled," says Head Teacher, Kim Belliss.

Mr Modegi is known to a Japanese mum at the kindergarten and was here in New Zealand for the local Japan Day celebrations. He is also great friends with New Zealand's own Peter Lynn, a leading manufacturer of large show kites and world record holder for large kite flying.

"Peter happened to be in Christchurch on the same day and popped in to the kindergarten to join Mr Modegi," explains Teacher, Rachael Legat.

Mr Modegi demonstrated making traditional Japanese kites, beautifully screen-printed with light bamboo frames... and how to fly them.

The handmade kites were incredibly robust and very successful in getting airborne.

"The kites flew amazingly well and the children discovered that if they moved around slightly, the kite really 'danced' in the wind," says Rachael.

Many stories were shared about the fun that whānau continued to have at home with the children's beautifully created kites. But it was also about the experience of being exposed to elements of another culture and the benefits of having such friendly visitors to the kindergarten.

"Mr. Modegi commented on how much he enjoyed sharing this experience with the children, who responded really well to both of our visitors. Peter Lynn has since sent the kindergarten some kites from his factory and we are keen to take the children to Hagley Park or Deans Bush and fly them," says Rachael.

"We thank all involved in making this such a successful learning experience for the tamariki, kaiako and whānau. We will continue to pass on our knowledge and joy of this kite making experience," adds Kim.

QUICK READ

Kidsfirst Riccarton children were delighted to make their very own traditional Japanese kites.

Mr Modegi, all the way from Japan, helped.
KIDSFIRST KINDERGARTENS ARE A NOT FOR PROFIT ASSOCIATION THAT HAS DEVELOPED AND MAINTAINED KINDERGARTENS IN CHRISTCHURCH, CANTERBURY AND ON THE WEST COAST FOR OVER 100 YEARS - AS THE PLACE LOCAL KIDS COME TO LEARN, PLAY AND HAVE FUN.