If it weren't for my gumboots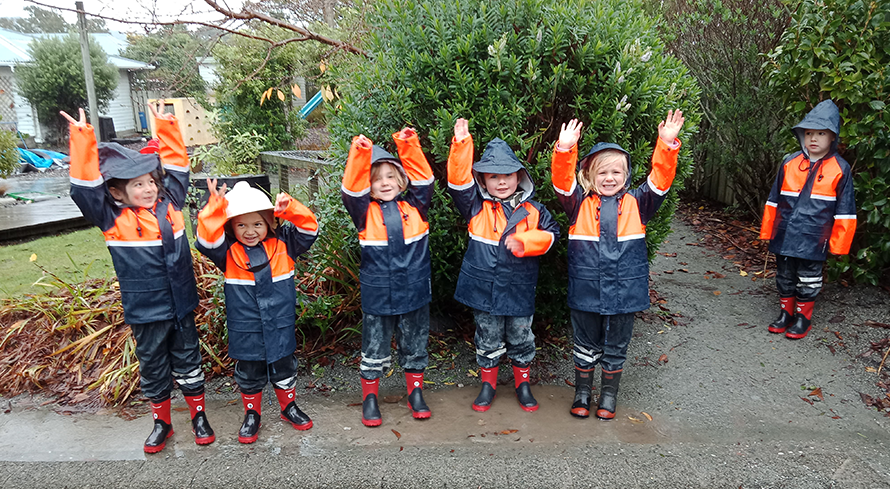 Giving tamariki the freedom to explore in our big backyards is what it's all about at kindergarten - whatever the weather!
Over on the West Coast, Kidsfirst Greymouth are used to having lots of rainy days but they've never let a few raindrops stop them from getting outside to explore.
Especially now that they have a full set of wet weather gear, allowing every child access to the outdoors while staying super warm and dry.
"We were allocated funding and so chose to purchase a range of wet weather gear for our kindergarten," says head teacher, Lauren Wells.
"Farmlands Greymouth very kindly gave us a discount and provided the tamariki with an amazing set of jackets and gumboots!"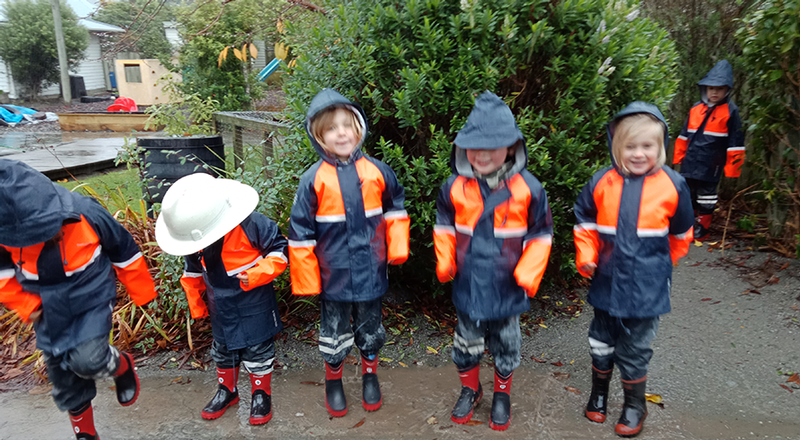 "We love that we can say 'yes' to getting outside more often with our children and through the many West Coast rainy, rainforest days we can keep on enjoying our big backyard's beautiful natural environment."
"As you can see children are loving the freedom of exploring outdoors in a different way."
Have fun jumping in the puddles and catching raindrops on your tongue Kidsfirst Greymouth!
Read more stories...

Nau mai, Tauti mai, Haere mai
Information including that about fees, services and promotional activities were correct at the date of publication of news stories but may since have changed. Please check with us to ensure information is current.