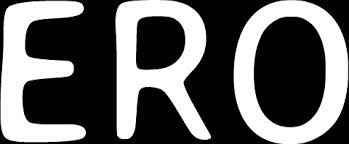 | | | |
| --- | --- | --- |
| | | Quality teaching and learning is the Kidsfirst way. Because we are so closely aligned with local schools, you'll see a lot of the ways that we help children and families get ready for that all-important step, as the time draws closer. |
OUR TOP STORIES:

Kidsfirst is proudly grounded in the New Zealand kindergarten tradition. Right since kindergarten's inception more than a hundred years ago, there has been a very strong focus on preparation for school and making the most of every educational milestone leading up to this point.

Our teachers are 100% fully trained and registered, just as primary school teachers are. In the same vein, they continue to look for learning opportunities based on when a child is ready, and encourage and engage children at their own pace.

What looks like play in a kindergarten setting can be learning, in all sorts of ways. Fine motor, social, numeracy and literacy skills are just some of the things that grow and develop, with help from teachers, from the sand pit to the playdough table to mat time and beyond.

Like

all early childhood services around the country,

Kidsfirst kindergartens and centres work to the New Zealand curriculum and are regularly reviewed by the New Zealand Education Review Office (ERO). As new reviews are completed, many of our services are progressively being moved by ERO into four-yearly review cycles, meaning that they are of a consistently high enough standard to require a lower frequency of monitoring.

All about ERO

An ERO education review is usually carried out every three years on early childhood service centres and gives an external perspective on the quality of education and care provided. ERO reports are designed to make it easier to see what centres are doing well, what they could improve on and what they could do next.

Kidsfirst Kindergartens can proudly say that we achieve consistently positive results. Our ERO reports, which are being continually updated, can be accessed here. They routinely refer to high levels of resourcing within our services, and how we meet the interests and learning needs of children with spacious indoor and outdoor areas and environmentally sustainable practices.

Our Information and Communication Technology (ICT) programme is well-resourced and good progress is being made on implementing and using a range of technologies as a tool for learning and teaching. Keeping learning spaces relevant to current kindergarten children will always be an important part of the Kidsfirst philosophy.

Our strong leadership and collaboration across all levels of the organisation with high quality professional development and alignment around the Kidsfirst vision and goals, is often noted. These are important, because having everybody striving for the same very high quality educational outcomes and experience is one of Kidsfirst's most critical objectives and goes hand in hand with the associations firm belief in continually investing in our team of 100% qualified and registered teachers.

We are proud that ERO recognises our strong commitment to Te Ao Māori (The Māori world view). Here at Kidsfirst we're passionate about respecting and valuing diversity and welcome children and families from all cultures.

Kidsfirst has always been an innovator, dedicated to working towards maintaining the highest quality standards in early childhood education. We're really proud of our ERO report, and encourage all parents, whether they are in the Kidsfirst family already or looking to become part of it, to read more about our ERO achievements here

We are confident that, in collaboration with our teachers, whānau and communities, we can continue to achieve our vision - children at the heart of amazing learning – for this generation of children and families, while ensuring those special Kidsfirst attributes are protected for generations to come.

QUICK READ

We all want the best education for our children, and it is especially important at Kidsfirst, where our emphasis on quality teaching and learning is what really sets us apart.
KIDSFIRST KINDERGARTENS ARE A NOT FOR PROFIT ASSOCIATION THAT HAS DEVELOPED AND MAINTAINED KINDERGARTENS IN CHRISTCHURCH, CANTERBURY AND ON THE WEST COAST FOR OVER 100 YEARS - AS THE PLACE LOCAL KIDS COME TO LEARN, PLAY AND HAVE FUN.