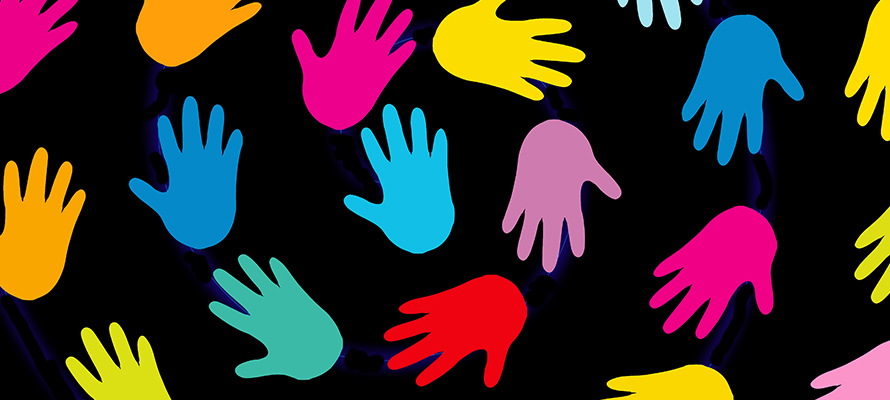 | | | |
| --- | --- | --- |
| | Where would we be without all those extra 'helping hands'? There are 'millions' of different ways our amazing parents help out everyday at kindergartens and early learning centres around the network... | |
SOME OF OUR TOP STORIES

We are fortunate to have such wonderful help and support from kindergarten parents and extended whānau.

Kidsfirst Ilam Head Teacher, Christine Putt says, "Kindergarten parents really seem to appreciate what we do as teachers but also really add to the programme themselves, getting involved and - when they can - giving so freely of their time."

From chilling out with children on the couch reading a picture book, to being another pair of eyes in the playground, playing and sharing a passion for sport, filing artwork, helping to fundraise at a wheelathon or playing chef at a sausage sizzle.

Bringing in crafts to do or interesting things for tamariki to look at or play with, supporting cultural days, making delicious food, or sharing their talents and hobbies with the children – we are absolutely hugely thankful for every bit of parent help at hand.

"There are countless ways our parents help us out," says Teacher, Theresa Souness at Kidsfirst Maniototo. "Every fundraising event involves parents, they have done all sorts of things from helping to develop our playground to setting up a coffee group on a Wednesday morning to meet and chat together."

Kidsfirst Karoro Head Teacher, Tim Eden-Calcott loves the way parents feel so at home at their West Coast kindergarten. "They've really made this place their own, we feel like a family - not a place."

"We have so much parent help at our events, such as one who does professional face-painting and another who brings in a mobile bbq for the sausage sizzle from her work at Mitre 10."

Parent help can come in the form of contributing great ideas. Kidsfirst Wakatipu Teacher, Aimee Cornforth put to parents, "How would you celebrate Matariki?" to get ideas for how their kindergarten could make the most of the occasion.

Or it could be helping out in a time of need. "A parent saw me at the side of the road after I had a minor car accident on the way to work," says Kidsfirst South Brighton Head Teacher, Elizabeth Davey. "She stopped to support me and drove me home afterwards!"

Every year parents from Kidsfirst Hoon Hay give their all to prepare children with traditional dress and colourful lays (Samoan necklaces) and help to make delicious treats like koko alaisa (cocoa rice) and fãausi (sweet baked pumpkin bread with a coconut and caramel sauce) for their cultural day celebrations.

"We have the great support of a lovely parent Renēe who helps prepare our children's lunches," says Head Teacher, Erna Delaney at Kidsfirst Aranui. "Nothing is wasted as even the lunch scraps go to a kindy family's chicken's in return for eggs to make our morning tea pikelets."

As Kidsfirst Shirley kindergarten is tucked away on a cul-de-sac it helps to have their sign out on the main road for better exposure. Most mornings mum Randie walks to kindy to drop her children (pram and dog in tow) then kindly picks up the sign to put out on her return home.

"Randie also came to show tamariki how to make night candles and glow sticks in glass jars for our Matariki celebrations," says Head Teacher, Janette Bowen.

Teacher Penny Julian at Kidsfirst Diamond Harbour is amazed at just how much parents are there to support each other through those important or difficult times.

"Our kindergarten's whānau group organises meals, biscuits or baking to drop to parents who have a newborn baby also one of our parents is a trained nutritionalist and gave a useful talk at kindergarten about healthy eating and ways to prevent fussy eaters."

"Parents and grandparents will often pop by our kindergarten and sit with children to read stories," says Kidsfirst Cashmere Teacher, Hannah Scott. "Or bring us morning tea or to do odd jobs like gardening or handiwork around the kindergarten, we are so lucky."

As the cold winter weather closed in there were a few teachers under the weather and off sick at Kidsfirst Frankton. "So a lovely parent came in all week to help us out to cover lunch times," says Teacher, Sally Ibbotson.

We had a chat to Kidsfirst Burnham kindy mum Rochelle Butcher who says, "as a parent I truly love the friendly environment of the kindergarten. The minute we first walked in we felt welcomed, the teachers were interested, helpful, caring and enthusiastic."

"We never feel like we have to leave in any hurry, we are free to stay, to sit, to chat or just to wander around and see what the children are doing so sometimes it just feels only natural to help out and lend a hand when we can."

To all you kindergarten parents out there who have ever picked up a broom to sweep, helped make sandwiches, cut fruit, sharpened a pencil, helped at library or tidy up time, kindly taken a bundle of washing home, or given a friendly word or warm smile to another parent, we say a big appreciative thank you - you truly make our day.
Information including that about fees, services and promotional activities were correct at the date of publication of news stories but may since have changed. Please check with us to ensure information is current.