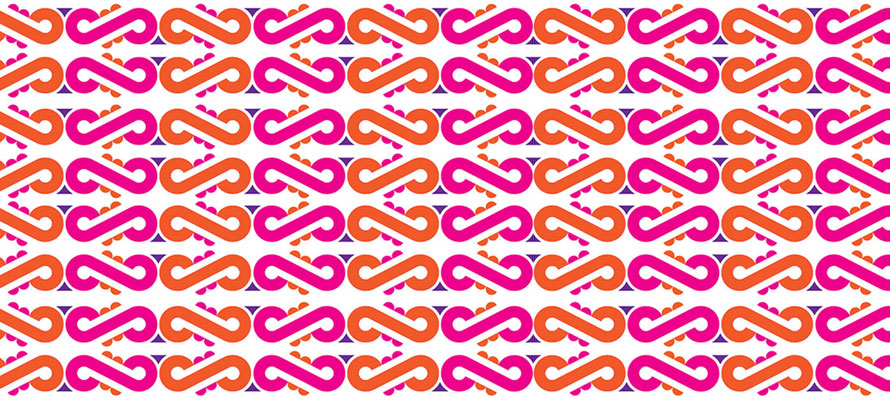 | | | |
| --- | --- | --- |
| | | Our Values Match Our Vision – The Kidsfirst Design Principles. |
OUR TOP STORIES:

Here at Kidsfirst we put a great deal of thought and passion into every detail of our kindergarten spaces - inside and out – to provide the highest quality standards in early childhood education.

Our kindergartens have always placed huge importance on creating inspiring, interesting, balanced spaces for children's learning.

Look inside and you'll see a place with room for activity or rest, and rich with culturally diverse learning resources, for work or play. Step outside and you'll find playgrounds abundant with action and laughter, or quiet restful corners. There'll be pockets of garden bursting with colour and New Zealand native plantings inspired by our natural surroundings.

Look around and you'll see our kindergartens are places where children, teachers, whānau and community are engaged with each other, with places, opportunities and ideas, and our heritage. Where we are so very proud of what we do, and the difference we make in lives everyday. Places where people are both inspired and inspiring as well as passionate – we love what we do here at Kidsfirst - and it shows.

So how do we capture a snapshot of all these fantastic values and ideals that make up our Kidsfirst spaces - all the many brilliant things, that combined, are at the very heart of our kindergartens?

That's where the 'Kidsfirst Design Principles' come in - covering every aspect of our kindergarten buildings, playgrounds, landscaping, furniture, resources and equipment. It's a set of comprehensive guidelines with information and ideas to support a well-informed and successful re-fit, repair, rebuild or new build of our kindergartens.

The intention behind them is to provide a 'go-to' to brief all of those involved in the design process and bring them 'up to speed' on Kidsfirst values and our vision.

Kidsfirst's Jenny Pitama led the work on the design principles. She explains, "When considering our kindergarten design principles, we had to think - who and what are our spaces for? Our kindergartens need to be inspirational places that bring people together. Places to enhance learning and teaching and to welcome new and existing families."

In our 'Kidsfirst Design Principles for Buildings' we've aimed to capture all of our wonderful ideas for what makes a great kindergarten space. From our purpose-built activity and sleep rooms for littlies, to the indoor/outdoor flow, to the colour palettes and designs that reflect our surrounding natural and local environment. From kitchens to bathrooms, lighting to heating, windows to doors, the latest technology to security - we've covered every building detail in line with our value set and vision.

"Pop inside a Kidsfirst kindergarten and you'll see for yourself rooms that are welcoming, warm, light, open, safe and secure."

Outside you'll see what our 'Kidsfirst Design Principles for Playground and Landscaping' is all about. It reflects the importance our kindergartens place on natural outdoor environments that are spacious, well resourced, stimulating and exciting places for adventure and play. Spaces that are open, safe and secure, in natural colours and durable materials. You'll find spots basking in sun and places for shade dwelling too. There'll be a playground area that is accessible and inclusive, allowing for challenges and risk-taking opportunities and providing a variety of age-appropriate experiences.

Kidsfirst kindergartens pride themselves on their outdoor environments. As it says in our Design Principles, "Outdoor areas are natural, reflecting our bi-cultural commitment and where iwi narratives are reflected in our art. Where significant local sites and landmarks are acknowledged, and they are planted with natives and fruit trees."

Even tiny but important details have been included - like placing 'peek holes' and 'little windows' at different heights along a section of fence so the sights of the local community spill into the kindergarten.

It's an attempt to provide a thoughtful and planned approach to enriching all of our kindergarten environments. A flick through the 'Kidsfirst Design Principles for Furniture, Resources and Equipment,' shows a preference for furniture that is locally or New Zealand made, that is durable, sustainable, safe and that caters for both children and adults. The use of environmentally friendly materials that are upcycled (like kitchenware, plates and cutlery), or recycled, like jam jars for painting instead of plastic pottles.

"We try to consider natural colours and materials like flax baskets for storage as well as hand-picked resources like shells, stones or feathers."

Our clear intention is to have a set of guidelines at the ready - a tangible resource to match the Kidsfirst values with our vision. So now, whether its an architect or contractor, landscaper or teaching team we have a very clear direction around what's important to us at Kidsfirst, and what it takes to be able to successfully create and re-create our wonderful whānau-friendly buildings and spaces.

This year has seen some golden opportunities to be inspired by design… with the opening of two brand new Kidsfirst kindergartens - Kidsfirst Diamond Harbour Early Learning Centre, which won a Canterbury Architecture Award and Kidsfirst Glacier Country in Franz Josef, on the West Coast. This was a real chance to design and create purpose-built interesting and inspiring spaces, that were as environmentally friendly as possible, and would include state-of-the-art features for our next generation's newest learners.

The building process behind both of these new centres were wonderful opportunities to consider not only what is important from a design aspect for our kindergartens, but the importance of our values and vision as well.

Following the Canterbury earthquakes some Kidsfirst kindergartens are still in the process of sorting re-builds or repairs to structurally strengthen their buildings. This brings with it fantastic opportunities to retrofit, repair or purpose-build our spaces - by design.

And with two more brand new Kidsfirst kindergartens in the pipeline, in Rolleston and The Bays area (Mount Pleasant, Redcliffs), we can't wait to put our Kidsfirst Design Principles to the test!

QUICK READ

As reflected in our Kidsfirst Design Principles, you can be sure that a Kidsfirst kindergarten is a quality kindergarten, a place you can be proud of and that - like our values and vision - will stand the test of time.

We are so very proud of all of the interesting, creative spaces across the network at Kidsfirst kindergartens. Every single one a wonderful place for learning, exploration, adventure and challenge with chances to play and inspire the imagination.

Ma te kōrero ka mōhio

Ma te mōhio ka mārama

Ma te mārama ka mātau

Ma te mātau ka ora ai tātou

Through discussion comes awareness

Through awareness comes understanding

Through understanding comes wisdom

Through wisdom comes wellbeing for all.
KIDSFIRST KINDERGARTENS ARE A NOT FOR PROFIT ASSOCIATION THAT HAS DEVELOPED AND MAINTAINED KINDERGARTENS IN CHRISTCHURCH, CANTERBURY AND ON THE WEST COAST FOR OVER 100 YEARS - AS THE PLACE LOCAL KIDS COME TO LEARN, PLAY AND HAVE FUN.